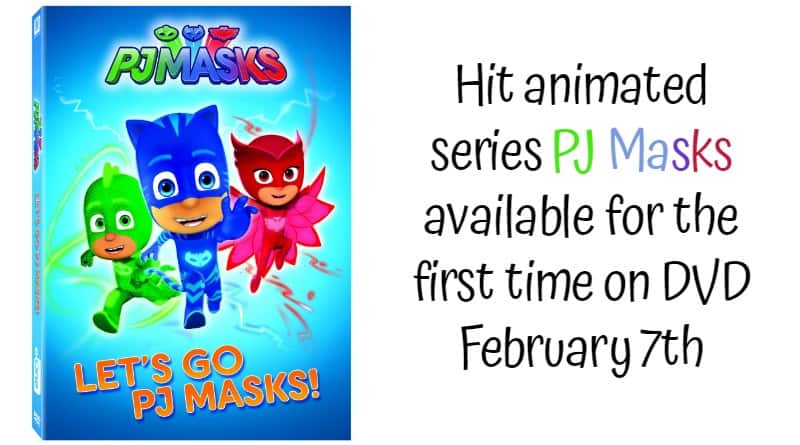 Disclosure: I received PJ Masks in exchange for my opinion and my opinions are 100% my own.
Here we are, on a road trip again! This time it seemed only fitting to travel in our pajamas and watch PJMASKS! GO PJMASKS!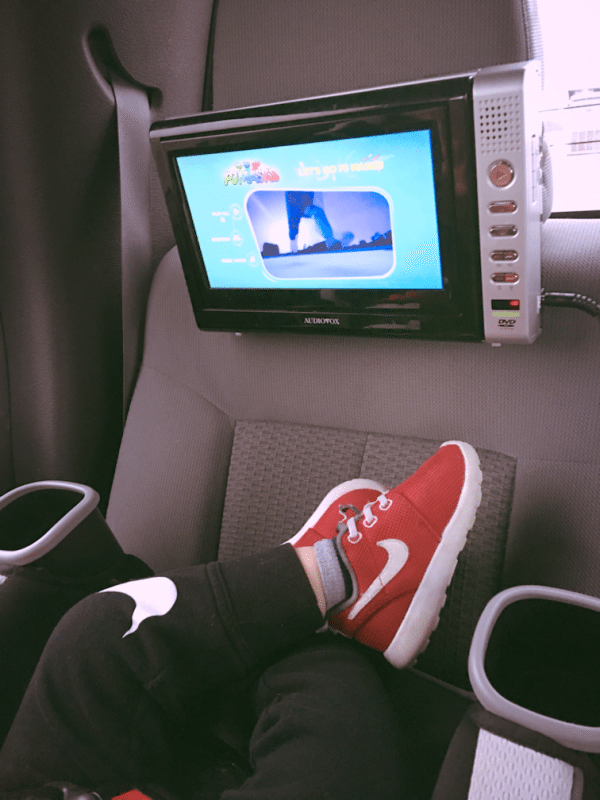 ADVENTUROUS
My boys absolutely love to go on adventures, especially if it involves pajamas. PJMASKS inspires adventures from the couch, which let's face it is awesome!
INSPIRES TEAMWORK
The 3 main characters Catboy, Owlette, and Gekko always manage to find themselves in a pinch, they need to discover how to work together to save the day.
ENCOURAGING
This series is encouraging and empowering children. Showing them they have to work together and never give up, even when things get hard.
I recommend you run out and pickup your copy today! Grab this series, a cute pair or pajamas, and candies for the perfect Valentine's Day gift for all the little loves in your life!
Young fans and families can bring home PJ Masks for the first time ever on DVD – February 7th
New title features six action-packed episodes, super new music video and bonus set of stickers!
Fans of Entertainment One's (eOne) hit pre-school superhero show PJ Masks, can join Catboy, Owlette and Gekko on their heroic missions as they go into the night to save the day when the first ever PJ Masks DVD, "Let's Go PJ Masks & Other Adventures," soars into retail, February 7th!
In the new release, it's up to Catboy, the real parade leader, to save the day from Night Ninja, but he doesn't think he can lead the Ninjalinos without his drum. Plus, when Luna Girl turns a sleepwalking Cameron into her very own human puppet it's up to the PJ Masks to save the day…but Gekko has to stop messing around first.
Following the pre-school phenomenon's incredible success with toys, apparel, games, books and more, the hit series is now available to own on DVD!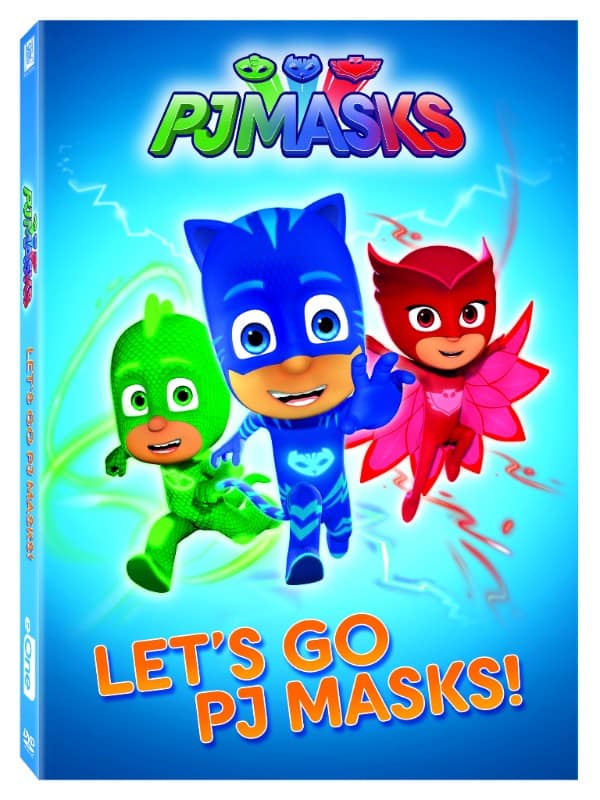 LET'S GO PJ MASKS & OTHER ADVENTURES DVD
Street Date: February 7, 2016
MPAA Rating: NR (Not Rated)
Genre: Family
Screen Format: Widescreen 1.78:1
Audio: English Dolby Digital 5.1, Spanish Surround Dolby Digital 2.0
Subtitles: English SDH, Spanish
Emily Harmon
Emily - Mom of a cute 1 year old, loves to entertain, and save a few bucks. She runs a business, all while trying to keep her sanity.