Is This Real Life or Just a Fantasy? A Guide to SR22 Insurance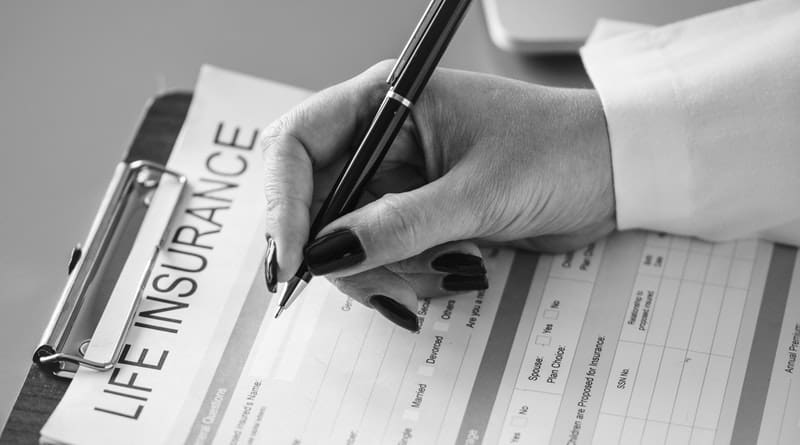 Becky
Newly middle-aged wife of 1, Mom of 3, Grandma of…
Are you one of the over a million people arrested for drunk driving each year? If so, you are probably working to get your license reinstated. To do this, you'll need something called SR22 insurance.
But what is this special insurance and how do you go about getting it? If you've never had trouble with the law that involved losing your license, you've probably never heard of this special form.
Follow this guide to learn everything you need to know about SR22 insurance: what it is, who needs it, and how to go about getting it.
What Is It?
The name is a bit of a misnomer because SR22 insurance isn't really insurance. It is a form that your insurance company will fill out and submit to the state.
This form states that you meet the state's requirements for insurance. The insurance company will report any changes in your policy such as a renewal or cancellation.
Who Must Get It?
When you commit certain violations of the rules of the road, states will require you to get an SR22 filing. These violations are typically DUI, DWI, reckless driving, driving without a license, or injuring someone in an at-fault accident.
You may also be required to obtain an SR22 certificate if you rack up too many minor violations. When this happens, you obtain too many points on your license. This leads to your license getting suspended.
Your state's DMV will tell you if you need to get SR22 insurance.
Non-Owner SR22 Insurance
If you don't want to lose your current insurance carrier, you can obtain just the SR22 policy from a second insurance company. This is a good option if you have your insurance bundled with one carrier, but that carrier doesn't offer SR22 coverage.
The company that you have the SR22 through will require you to have the same limits as your primary policy. Staybull Insurance can help you discover more about a non-owners SR22.
How to Get It
Most insurance companies these days offer SR22 insurance. But on occasion, you will find that some prefer not to and will turn you down.
Your best option is to look for an insurance company that specializes in high-risk drivers. If you are struggling to find one of these carriers, then you can contact a broker to help you identify your best options.
Once you identify an insurance company, getting SR22 insurance is as simple as telling the company that you need it. They will take care of the rest of the documents.
You must go through an insurance company. You cannot file an SR22 form with your state's DMV on your own.
How Long Must You Have It
How long you are required to have insurance will depend on your specific violations and the state you live in. A general rule though is that you will need to have it for three years.
During that time, you'll want to keep a clean driving record and no lapses in your insurance. Otherwise, you'll only extend the time you're required to have it.
What You Are Going to Pay
There is no definitive answer to this. Just know that you are going to pay a lot. Insurance companies categorize you as "high risk" when you need an SR22.
As soon as you become high risk, you can expect insurance companies to raise their rates.
You should also be aware that you may not be able to opt for monthly payments like standard insurance policies. This is because the SR22 is a statement of proof of insurance so the insurance company will want payment up front.
Filing Fee
Many insurance companies will want you to pay a separate filing fee. It isn't a lot: typically about $25.
What If I Drop My Insurance?
Your insurance company will immediately report to your state's DMV that you have dropped your coverage. They are required by law to do this.
When this happens, you'll be in bigger trouble than you before. If you want to drop your current coverage, have replacement coverage in place.
What If I Move to Another State?
You cannot move to another state and avoid the wrath of the SR22. Your current state will notify your new state that you need to have an SR22.
You will also have to have the required limits of your old state. So there is no taking advantage of lower limit requirements of your new state.
What About an FR44?
This form is similar to the SR22 but only used in Virginia and Florida. There is one major difference between the two forms.
An SR22 is a statement that you have complied with the state's minimum insurance requirements, while the FR44 may have you buy insurance that has more coverage than the state's minimums.
Florida uses the FR44 for those who have a DUI. The standard minimum car insurance in Florida is 10/20/10.
But for those who must get an FR44 the minimum is 100/300/50. These higher limits are outlined in the Florida Statutes under 324.023.
Get Your SR22 Insurance
If your license has been suspended or revoked, then you are going to need SR22 insurance. It may feel frustrating or hopeless right now, but remember, this extra requirement is only temporary.
Mind the rules of the road and behave for a few years and you'll be able to buy regular car insurance again. Then, keep following the laws! That way you don't get in trouble and end up going through the whole process again.
Need SR22 insurance because of a DUI? Then it's time to seek professional help and look for an alcohol rehab program.
Becky
Newly middle-aged wife of 1, Mom of 3, Grandma of 2. A professional blogger who has lived in 3 places since losing her home to a house fire in October 2018 with her husband. Becky appreciates being self-employed which has allowed her to work from 'anywhere'. Life is better when you can laugh. As you can tell by her Facebook page where she keeps the humor memes going daily. Becky looks forward to the upcoming new year. It will be fun to see what 2020 holds.