The Golden Year Guide – Why Seniors Travel Insurance Is Vital For Peace Of Mind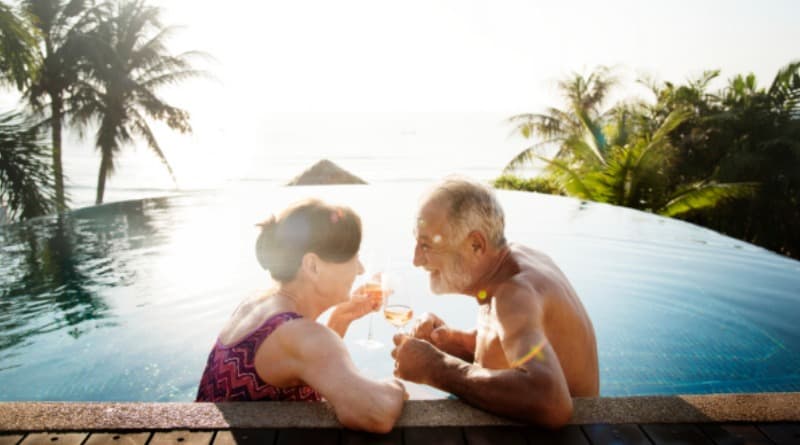 Becky
Newly middle-aged wife of 1, Mom of 3, Grandma of…
Your golden years are meant to be enjoyed as you have worked hard your entire life and you have earned it. When it comes to travel, your insurance needs are most likely going to change over time. That is why it is important to take a look at all of the options available for seniors travel insurance. As you get older, your risk of health issues increases and your travel insurance needs to be able to cover those risks. 
Despite the fact that you now have more time to travel more often, it is still imperative to be prepared so you have peace of mind and you can really relax. When shopping around for travel insurance, remember that the price of the policy will take certain factors into account such as pre-existing medical conditions. You want to take stock of your health and any potential issues before selecting the right coverage for you. 
Let's take a closer look at some of the reasons why travel insurance is so important in allowing you to fully relax and enjoy their holiday. 
Emergencies And Accidents Can Happen At Any Age 
This is pretty common knowledge but it is something that needs to be brought up, especially when you are looking to take out travel insurance. Emergencies and accidents happen every day, and you just never know what's around the corner. There is never any need to panic about the unknown, but you will be better off mentally if you protect yourself from it. Figure out what potential dangers may be lurking, depending on where you travel, and make sure your travel insurance is going to cover what you need.  
Pesky Medical Conditions 
We are all eventually going to run into some form of medical issue in the course of our lives, it is inevitable. Pre-existing medical conditions can change your needs while traveling, so it is important to talk to your travel insurance provider about your options if this applies to you. There are a lot of plans available that take these conditions into consideration, as well as some that don't, so you want to be careful when selecting your policy. You do not want to be stuck in a foreign country with no way to pay for medical treatment. 
Life Insurance 
This is most likely referred to as accidental death cover insurance in your policy. If something horrible were to happen when you are on holiday you would want to make sure your loved ones are covered. Check with your travel insurance provider if you need further clarification. 
Research, Plan, And Enjoy 
Taking a holiday normally requires a lot of research and planning at any age, and planning things in advance is going to make life a lot easier. Make a checklist of things to get done before you head off, and take the time to check every single one of them off. Make sure you go over all of the options available for your travel insurance, pick the coverage that suits your specific needs, and simply sit back, relax and enjoy your holiday.
Becky
Newly middle-aged wife of 1, Mom of 3, Grandma of 2. A professional blogger who has lived in 3 places since losing her home to a house fire in October 2018 with her husband. Becky appreciates being self-employed which has allowed her to work from 'anywhere'. Life is better when you can laugh. As you can tell by her Facebook page where she keeps the humor memes going daily. Becky looks forward to the upcoming new year. It will be fun to see what 2020 holds.