Time for a Career Change? Here's Why You Should Become a Medical Coding and Billing Specialist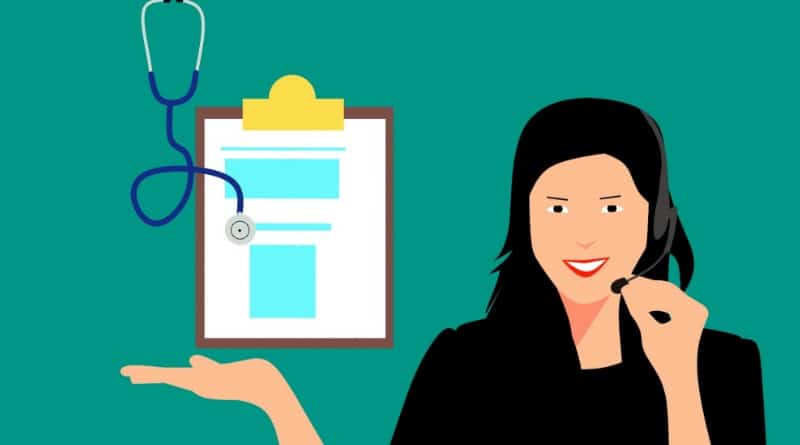 Becky
Newly middle-aged wife of 1, Mom of 3, Grandma of…
You're stuck in a job that you hate and you don't know what to do next.
Have you considered a medical billing career? There are a lot of types of career paths you can take, but a career in this field may be the next best thing for you.
It can be scary to make a career change, so it is important to know all you can before you take the leap. Learning at any age is not as hard as it may seem, there are many services that can help with the do my homework request.
Learn more about what does it take to become a medical biller/coder and what a career in medical billing and coding may look like for you by reading about it below.
What is Medical Coding and Billing Career?
People that work in the medical billing and coding career have a really important role in healthcare. They create a connection between providers, insurance, and patients. Not only that, but you also get to learn more about medical codes and transcription of patient history.
Medical billers and coders have to learn how to read patient charts to find out more about medical history, which includes any diagnoses or treatments that have been provided.
You then create a shorthand transcription that helps providers and insurance companies understand the patient history.
No matter where you work in this field, you will likely have the same duties. This is a good thing because it shows that your skills are specific and transferrable to different environments within the medical field.
You might work in a clinic, hospital, or a doctor's office, as well as other facilities. In these workplaces, you will use medical codes to document the different procedures and diagnoses that patients have had in the past.
A shortlist of the duties that a medical biller and coder would have are:
Reading and understanding records
Using the correct codes in records
Using the correct codes to bill insurance
Keeping track of patient history over many visits
Communicating with physicians and other medical staff
Maintaining patient confidentiality and securing information
Send bills to patients as necessary
Organizing specific information based on code
While you do work in the same place that patients are treated, you won't work right in the middle of things. You will typically have your own area and this is great for people that prefer working in solitude from time-to-time. You interact with medical staff as necessary, but also get independent work time within the healthcare facility.
If you are interested in self-employment, this field also has a space for you! You can work as a consultant for medical facilities on-site or from home. Working remotely in this field is no longer uncommon.
Medical Billing Career: How to Get Started
The first step in getting into this career is to get your high school diploma or GED. You may want to ensure you have a little experience or background in science and algebra. This helps with the transition into the field because these are some basic things you may need to know for this type of work.
No post-secondary degrees or credits are required to get into the field, but they can help. In addition, states do not require a specific license to work as a medical biller and coder. You do have some guidelines you will have to follow to ensure that you complete all requirements before working, however, so check with your state to find out more about what those are.
Certification programs are offered by different schools throughout the country. If you're interested, this useful source can help you figure out what you need to do to apply.
The programs will teach you what you need to know to be good at medical billing and coding and how to do the job without too much additional work. In addition to this, some companies require you to do training to learn how things are done at their company.
Although you are not required to go through a certification program, it certainly may help. Some employers will require it, but not all of them do. If you have an associate's degree, it will count as a form of certification for you.
You will learn about medical terminology and insurance protocol through a certification program. It is important to know how to manage computer databases and how to interact with patients and insurance providers.
The average pay for a medical coder is about $17.71 per hour, but it depends on where you live and the company you are working for.
Watch Out for Scams
Medical billing and coding is an important job within the healthcare field, but there are a lot of scams out there that claim anyone can do it. It can be a lucrative career, but there are steps that must be taken to get started.
If you see ads or flyers claiming that you need no experience, no background, and no knowledge of medical practices to work in the field, they are likely too good to be true. In fact, the Federal Trade Commission files charges against companies that make false claims such as this.
Medical billers and coders are relied on by medical staff to get paid and to bill patients. They want people that they know will be able to do the job well, so anyone off the street isn't going to cut it.
You need to learn the ins and outs of the practice before you can get started at any company. This is why certification and on-site training programs are often required.
Considering a Career Change?
The medical billing career is not for everyone, but it can be the perfect fit for someone that is willing to learn. If that sounds like you, it may be time for you to make the switch and get into the field!
If you'd like to learn about why changing your career path may actually be good for you, check out our post regarding that very topic. It may be the best thing you can do for yourself right now.
Becky
Newly middle-aged wife of 1, Mom of 3, Grandma of 2. A professional blogger who has lived in 3 places since losing her home to a house fire in October 2018 with her husband. Becky appreciates being self-employed which has allowed her to work from 'anywhere'. Life is better when you can laugh. As you can tell by her Facebook page where she keeps the humor memes going daily. Becky looks forward to the upcoming new year. It will be fun to see what 2020 holds.