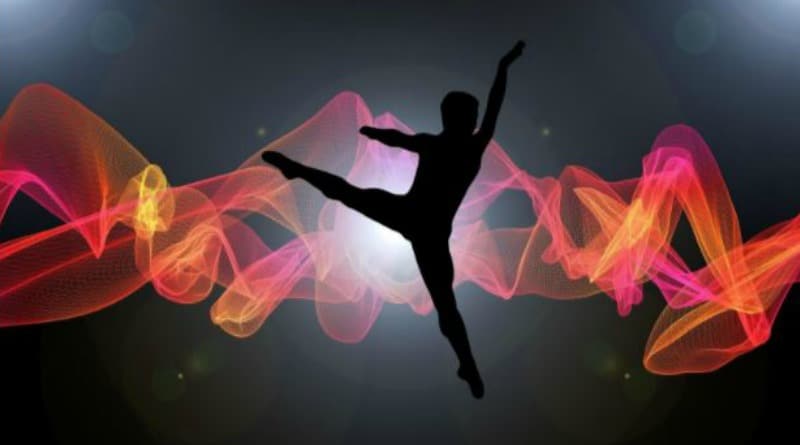 Becky
Wife, mother, grandma, blogger, all wrapped into one person, although…

As a professional jazz dancer, you need specialty shoes to dance properly. You require a high-quality pair of shoes to protect your feet from injury. Even if you are just learning how to dance, a good pair of shoes will go a long way towards helping you to become a better dancer.
What are Jazz Shoes?
These shoes appeared on the US market in the 20th century. Jazz shoes are different from other types of dance shoes like ballet slippers because the latter is soft and have extra space that makes it possible to dance en pointe. On the other hand, jazz shoes are flexible but look like a normal pair of shoes. You can use jazz shoes in acrobatics, hip-hop dance, and aerobic exercises.
Types of Jazz Shoes
When you start shopping for jazz shoes, you will realize that they come in different forms. They have different sole materials to make it possible to dance on different surfaces. While some shoes are easy to slip on and off, others can be tightened to hold onto your foot. Here are the different types of jazz shoes on the market:
Rubber Sole
This type of jazz shoe is ideal for dancing on cement or wooden floors that are slippery and dangerous for you as a dancer. The rubber provides enough traction for such slippery surfaces, making it easier to dance. Moreover, a rubber sole will add plenty of cushion to the bottom of your feet, protecting them from the repeat blows during dancing.
Split Sole
This shoe has a sole beneath the toe and on the heel but not beneath the arch. At the arch, there is just fabric that is similar to the one at the upper part. Most dancers prefer this shoe because it provides more flexibility and allows them to show off their footwork on stage. Your split shoe can have a suede or rubber sole, which means that you should choose the best style for yourself.
Shock Absorbing Heel
This shoe usually has a rubber sole to absorb the impact of dancing. You should wear this shoe if you want to protect the heel of your foot from injury caused by repetitive dance moves.
Suede Sole
This type of sole is very comfortable for dancers. You can opt for a suede shoe if you are going to be dancing on Marley surfaces that are firm and vinyl. Moreover, suede allows you to have more control over your footwork, resulting in quicker and more fluid movements.
Full Sole
A traditional jazz shoe has a full sole that covers the bottom of the shoe completely. Now that the split sole shoe is in the market, the full-soled shoe is not very popular among jazz dancers. However, you can buy it if you want more support in the arch of your foot.
Moreover, a full-sole shoe will last longer than the split ones. If you find that the full sole bunches under your arch when standing on your toes, the shoe might not be the best choice for you.
Slip-on Shoe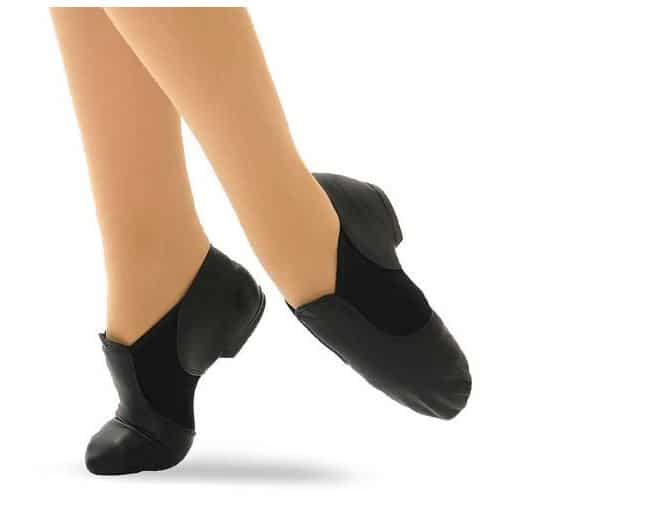 This shoe is available as a full and split sole shoe. It looks like a pair of boots that end at ankle height and does not have laces. This combination of structure and flexibility makes a slip-on shoe look like everyday shoes.
Jazz shoes are made to resemble ordinary shoes, which means that you can easily buy the wrong pair. Buying things online has become easier, thanks to the availability of the internet, when you need jazz shoes check out Just for Kix for example, or head to your local store.
Becky
Wife, mother, grandma, blogger, all wrapped into one person, although it does not define her these are roles that are important to her. From empty nesters to living with our oldest and 2 grandchildren while our house is rebuilt after a house fire in 10/2018 my life is something new each day.