Tips on How to Raise a Healthy Family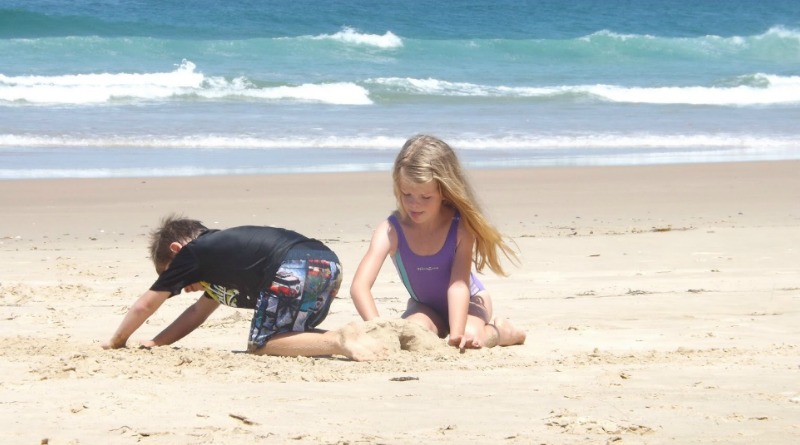 Becky
Newly middle-aged wife of 1, Mom of 3, Grandma of…
When you think about the health of your family, it is easy to assume that it's all about getting the basics right. You know the food, clothing, and somewhere nice to live. However, in this day and age, there is so much more than the basics to be aware of and to cater to. Many facets and nuances in the modern world can affect our children. It is important to try and consider them and even come up with a plan of attack. Not only that, when you think about family, it is not all about the children either. You have to make time for your partner too. You two are a team and must maintain a strong bond in many aspects if you want to raise the children in the best possible way, sending out the right messages. We have created a list of ideas to help you raise a healthy family.
Health begins in the kitchen
If you want a healthy family, it really does start with what they put in their mouth. Understandably, people have busy lives, and sometimes it isn't very easy to make healthy decisions, but first off try to avoid going to the drive-through. If you can make a list of healthy shopping items before going to the supermarket, it will do wonders. Don't buy all the treat foods, such as chocolate, crisps, biscuits cakes, anything loaded with sugar as these are not only bad for your waistline, but they also negatively affect childhood development. Instead, buy more fruit and vegetables. Swap bottles of pop for sugar-free cordials. The idea is, if you don't have it in the house, you can't have it. You could make family meals something the children can join in with. Why not get your little boy to wash the potatoes, for example. Not only will they be eating healthier, but they will also learn about food and cooking.
Family meals
Once all the food has been prepared, have it at the table together as a family. This will help the child associate food in a stricter form. Meaning that, if you have food at the table, the child is less likely to associate eating with being on the sofa. It will help you build a better relationship between your children and eating and eating structures. In addition, eating at the table as a family. Maybe one of the few times a day, the whole family is together and can communicate. Ban mobile phones and open up a dialogue with the children. Enjoy a conversation with your partner, show the children how life is supposed to be in a happy, healthy home. They will pick up their cues from you. The conversation is good for the mind, so encourage everyone to join in. 
One on one time
You have to make sure that you spare a few minutes each day to connect with every one of your children individually. It may be an idea to do this before they go to sleep. You could tuck them in at night, and read them a story. Make sure you have a heart to heart. Make them know that whatever, you have their back. You could offer to help them with their homework if you haven't already. If you want them to be open and honest with you, they have to know no judgment will be thrown upon them. This is especially important if you are worried that something may be wrong with them. Make sure they have the confidence, to be honest with you, by letting them know your love is unconditional and you can find solutions to problems together. 
Family outings
Going out as a family is an excellent way to bond. Depending on the type of family you are, you could go on family adventures over weekends, go hiking, or spend a bit of time in a caravan at the beach. Doing frequency activities will help the children to bond with each other and cooperate towards a goal. It will help you understand each of their strengths and weaknesses. The more time you spend with the children, the more you will come to know who they are. It is essential in this day and age to get them away from their smartphones. People spend far too much time staring at a little screen, so regular outings to a natural environment will do their mental and physical health a world of good. Not to mention your own. It may be an idea to bring the children in on organizing outings too. 
Keep active
The activities do not have to be kept for weekends. Ensure that the kids get at least twenty minutes to half an hour of physical activity each day. Perhaps you could walk with them to school, or play soccer with them in the evening. If getting them out of the house is a struggle sometimes, ban phones at certain times of the day. Another way could be to get a pet. A dog will need to be walked, and you can do this together, so why not have a look at lab puppies for sale. All kids love puppies, and not only will this encourage them to get away from their phones, to go for walks, but they will learn about animals too. 
Spend time with your partner
This is so important. You may be investing so much time and effort into the children that you forget about the person closest to you. At the end of the day, when all the kids have left the nest, you will be left with your partner. You need to work on that relationship too. Ensure you speak openly and honestly, and really listen to them. Go out for romantic meals together and enjoy each other's company minus the children. Do little things that let the other one know you love them and care. A little love note in their lunchbox, or a bunch of flowers every now and again. Just because you have children does not mean your life has to end. 
Becky
Newly middle-aged wife of 1, Mom of 3, Grandma of 2. A professional blogger who has lived in 3 places since losing her home to a house fire in October 2018 with her husband. Becky appreciates being self-employed which has allowed her to work from 'anywhere'. Life is better when you can laugh. As you can tell by her Facebook page where she keeps the humor memes going daily. Becky looks forward to the upcoming new year. It will be fun to see what 2020 holds.