Top Tips for Choosing a Flattering Dress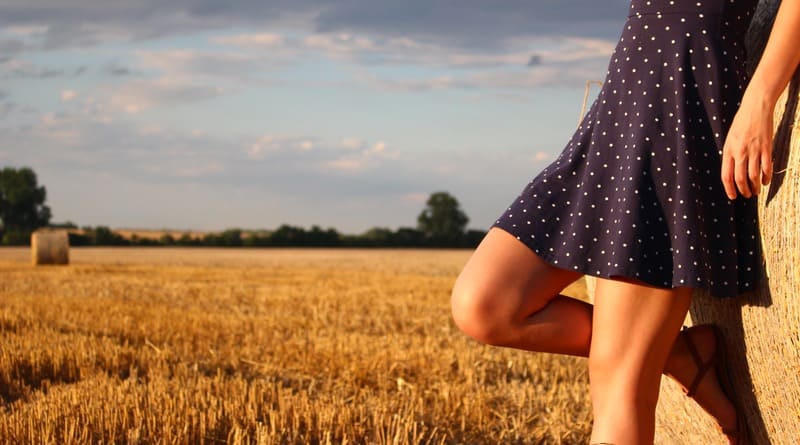 Becky
Newly middle-aged wife of 1, Mom of 3, Grandma of…
Every woman can wear a dress and feel amazing about herself, but many women avoid dresses because they don't feel comfortable in them. Most often, this discomfort comes from just not understanding how to choose the right dress. There are some simple things you can do, though, to find a dress that will flatter your body and make you feel amazing when you wear it.
Pay Attention to Fit
When you are buying any piece of clothing fit is very important. However, it is essential with a dress. If you get a dress that is ill fitting, it will be obvious. Your dress needs to fit you good. You should always try it on before buying. Make sure that you look at yourself from all angles, too. You don't want to show off anything unexpectedly. Make sure you can move comfortably and that it doesn't pull.
Be aware that you may not be able to find a dress off the rack. You can get it altered, though. However, keep in mind that making something bigger is very difficult, so it is better to go a bit too big rather than a bit too small. Fit the dress to the largest part of your body. For example, if you have wide shoulders, then get the dress to fit your shoulders and have it altered to fit the smaller parts of your body.
Understand Your Body Shape
One of the keys to choosing the right dress is knowing your body shape and understand what looks good on it. There are many different styles of dresses and not every style will work for every body type.
If you are pear-shaped, meaning your bottom half is heavier than the top, then you should look for a dress that isn't too full because that will add volume to your bottom half. You also should avoid anything too short. Right above the knee is the shortest you should go.
If you are more apple shaped, which means thicker in the middle, then you should try dresses that elongate your body. Look for those that pull attention to your face. Don't emphasize your waist, either, A drop-waist style can look great.
If you are lacking curves, then use your dress to help create an illusion that they are there. A thicker fabric, like knit, can work great. You can also layer and add accessories, like a belt, to help add curves.  A bubble dress would also look really nice on you.
Don't Limit Yourself
While knowing the general guidelines for your body can be helpful, don't allow it to give you tunnel vision. Try on all different types of dresses. You may actually get surprised by something you try on that you would have thought you could never wear. Take a look at all the options, like on www.tobi.com, so you can get to know more about the options out there. Choose a few styles that you may not normally gravitate towards. Trying on different styles can help you to see what works and what doesn't on your body. You can get great ideas, too. It can help you to learn what to avoid. It can also help you to learn what to look for.
Options to Always Try
One option that you should definitely try on is a shift dress. This style of dress usually is flattering on everyone. It hangs straight down from your shoulder and can be customized to really fit your body. This style is a go-to for designers because of the fact that it works so well for so many different bodies. So, give it a shot even if you feel it looks too simple or will make you look bigger. Make sure to try different fabrics because they will look different.
You also need to try different options in lengths. Some lengths are going to make you feel more comfortable than others. Some may cut your legs at a bad spot and make you look shorter and thicker. Others may help to elongate your body and enhance your assets.
Finding the perfect dress is a process. You may not find it right away. You may have to try on a ton of dresses before you find the right one. However, it is well worth it in the end when you finally find that dress that makes you feel great.
Becky
Newly middle-aged wife of 1, Mom of 3, Grandma of 2. A professional blogger who has lived in 3 places since losing her home to a house fire in October 2018 with her husband. Becky appreciates being self-employed which has allowed her to work from 'anywhere'. Life is better when you can laugh. As you can tell by her Facebook page where she keeps the humor memes going daily. Becky looks forward to the upcoming new year. It will be fun to see what 2020 holds.