Trendy Jewelery for Fall – Be Brave and Decide to Shine Despite the Rain!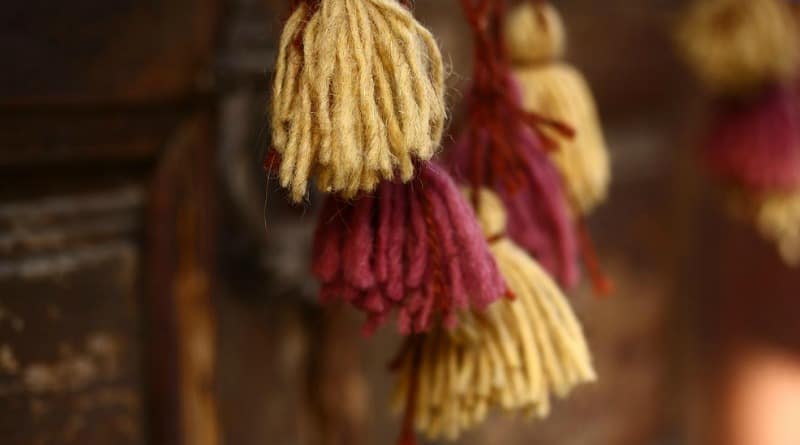 Becky
Newly middle-aged wife of 1, Mom of 3, Grandma of…
Fall is almost around the corner, and if you can't wait for it to arrive – welcome to the club, you aren't the only one! A lot of ladies simply adore this amazing season for a lot of different reasons, and no matter what your reason is, it's about time you got brand new accessories and rocked your fall outfits like a true fashionista! Here are the top five jewelry trends you should bear in mind this fall, so check them out and enjoy! 
Tassels, tassels everywhere
Even though tassels are often perceived as details appropriate mostly for spring or summer, we can freely say that these can be worn during fall as well. That's right, so don't wait any longer and get a pair of vibrant tasseled earrings that will add a touch of color to your combos and transform even the most casual outfit into a fabulous one. As for the shades, you can pick anything from bright yellow, turquoise blue, and emerald green to soft pink, pure white, and gorgeous purple. All you need to do is to choose your favorite color and rock these amazing tasseled earrings this fall!
Plastic jewelry? Sure, why not!
Yes, we know that the majority of people think that plastic jewelry always seems tacky, vulgar, and cheap, but you know what? This is everything but true, so make sure to give plastic jewelry a try and you'll see that these can look beyond glamorous. This is particularly true for plastic hoops that look stunning when your hair is up in a bun so that these can steal the show and be in the center of attention – whether you wanted it or not. For example, black plastic hoops that feature splatters of red, yellow, white, blue, green, and many other colors are an absolute must, so shop jewelry online and get your pair right away! 
Don't forget the boho feathers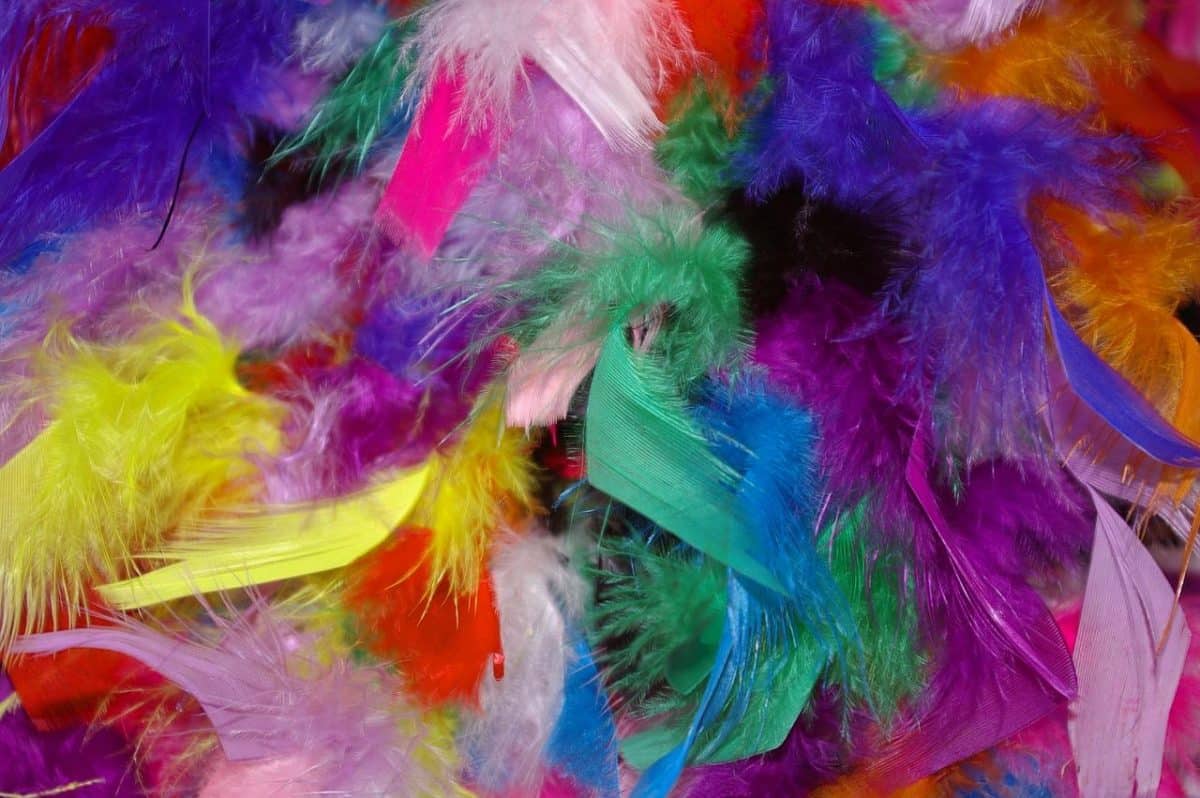 On the other hand, if you're a real bohemian princess who is absolutely smitten with bohemian style, you'll be thrilled to hear that feathers will be a huge yes-yes this fall. Feathers accompanied with leather fringe should definitely be your top choice, no matter if we're talking about earrings, necklaces, or bracelets. As for the color palette, neutral shades such as beige, white, brown, and light grey should be at the top of your list simply because those earthy tones are typical of the boho-chic style. A pair of beige earrings that feature a gorgeous feather and faux leather fringe should be your first option this fall, so wear them in your favorite combos and you won't make a mistake! 
The reinforcement of chunky bangles
Chunky bangles are making a huge comeback this year, and we can't be happier about it! First of all, these are statement pieces that can completely transform even the dullest clothing combo into a trendy and fashionable one, which is a huge benefit you shouldn't overlook. Besides that, wearing just one statement bangle means that you won't have to think about other pieces of jewelry, which makes it extremely practical at the same time. You can wear chunky bangles either stacked up the arm or matched with other bangles of different shapes and sizes. One thing is certain – you won't fail whichever style you go for! 
Asymmetry at its finest
Asymmetry in accessories has been frequently spotted during the fashion month, which is particularly true for the single-earring trend which is very popular for quite some time now. It really doesn't matter if you're going to wear a single statement earring in one ear and left the other one bare, or you're going to mix and match earrings of different shapes and sizes – the only thing that matters is that you make the entire look asymmetrical on purpose. The options for such a look are truly infinite, and we're sure that you'll look super trendy and stylish no matter which style you decide to rock!
As you can tell, there are so many amazing jewelry trends you'll love to keep up with this fall, and these five are undoubtedly the best ones out there you should take into consideration. All you need to do is to be brave and decide to shine despite the rain and you'll certainly do a great job – without a shadow of a doubt!
Becky
Newly middle-aged wife of 1, Mom of 3, Grandma of 2. A professional blogger who has lived in 3 places since losing her home to a house fire in October 2018 with her husband. Becky appreciates being self-employed which has allowed her to work from 'anywhere'. Life is better when you can laugh. As you can tell by her Facebook page where she keeps the humor memes going daily. Becky looks forward to the upcoming new year. It will be fun to see what 2020 holds.