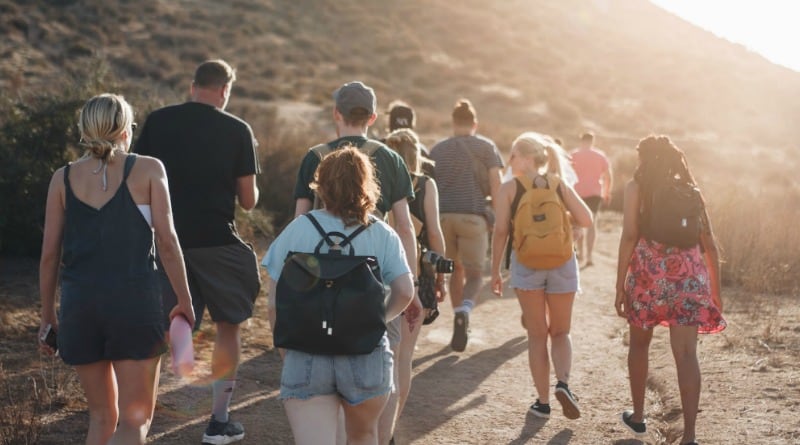 Becky
Newly middle-aged wife of 1, Mom of 3, Grandma of…
Obviously, we always want the best for our family, and we spend a lot of time and energy, making sure everyone is well-fed, sleeping well, and supported enough to be successful in life. But one thing that we sometimes overlook is exercise and fitness. Children are quite often glued to their computer screens these days and with such little time left between all the other activities where do we start when it comes to a fitness regime? There are a few options and even some that you might be able to do together as a family, and what better way to show an example to your children than turning up and giving it a go yourself?
Martial Arts
This one may not be what you would imagine at the top of the list, however learning a martial art can be incredible for children, and adults alike! The self-discipline you have to develop in a martial arts class is an essential skill that will follow you through life. There are also many fitness benefits to consider as well since each class is usually structured around the overall stamina of the students, strength, and skill too! What's not to love? When it comes to martial arts, there are many self-defense techniques learned as well, and there's great comfort in knowing your child can defend themselves if needed by learning techniques such as a 'strike'. First, you have to find a great club or organization, of course, sign yourselves up, and then just watch the pride on your child's face, when they learn the correct technique for each strike! Hard work pays off, and their confidence will grow. The only thing left to do is find a decent place for a sports massage and ask the therapist to show no mercy on your aching muscles. It will all be worth it in the end.
Running
There seem to be two types of people in the world, those that can run and those that just can't. It's absolutely fine if you can't run, just find an alternative option in the list for you, but if you can, there are so many health benefits with running that it's hard to imagine why you wouldn't take it up! Running clubs and park runs are popping up all over the place at the moment, and the best thing you can do is take yourself and the children to the nearest 'run' to you and try it out. Nobody can force you to enjoy running regularly, but unless you try, you won't know if it is something you can grow to love. Many people bring their children on their run with them, either in a jogger style pushchair if they are too small to keep up, or actually running along with them. Whole families sign up for sponsored runs together quite often so why not add your family to them?
Swimming
Much like running, swimming can undoubtedly be a family activity. Quite often, families will go to the pool every week and get a few lengths in while there. Depending on which pool you go to, there are slides and other fun activities for the smaller children to be entertained at the same time. If your children are older, why not challenge them to a race? Or competition about who can do the most lengths? Either way, you're moving your body, increasing your heart rate and having fun while exercising as a family. This certainly helps families bond and improves fitness levels.
There are always improvements that can be made with your swimming techniques, so the weekly swimming session can also be a bit of a personal challenge for yourself too.
Climbing mountains
Obviously, it depends on where in the world you are located, but there are many fantastic outdoor spaces everywhere in the world. Mountains can give you a great sense of achievement once you reach the top, amazing views, and an adventure getting there in the first place. Many people obviously choose the smaller mountains to climb to start with, but eventually, you may find that you want to take on more extensive and more challenging walks and hikes. There are even companies that you can choose that will take you on walks and hikes around your local area, whether it's just to see the scenery or improve your fitness, you won't regret climbing a mountain with a great sense of pride that you'll feel.
Whatever you decide to do and whichever form of exercise you take, be confident in the fact that you are doing a fantastic thing for your family by joining in with them and spending time together, exercising, getting the blood pumping and preventing low mood too. And what better way to spend time with your family than by doing an activity together that will improve all of your lives?
Becky
Newly middle-aged wife of 1, Mom of 3, Grandma of 2. A professional blogger who has lived in 3 places since losing her home to a house fire in October 2018 with her husband. Becky appreciates being self-employed which has allowed her to work from 'anywhere'. Life is better when you can laugh. As you can tell by her Facebook page where she keeps the humor memes going daily. Becky looks forward to the upcoming new year. It will be fun to see what 2020 holds.