Once Upon A Time, There Was An Unbreakable Tablet… Your Ultimate Guide to Kid-proof Tablet Cases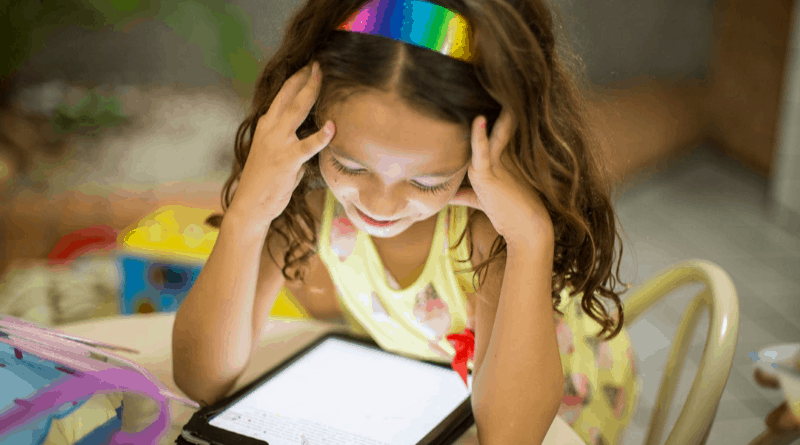 Becky
Newly middle-aged wife of 1, Mom of 3, Grandma of…
Over 1 billion people use tablets every month. That number comes as no surprise to a lot of us tablet enthusiasts!
Tablets are great laptop replacements, they look awesome, and are easy to carry around…
What's not to love?
What a lot of people don't realize though is that many of the world's tablet users are kids! As a matter of fact, we're willing to bet that you've seen your fair share of kids out in public, glued to their tablet screens.
While tablets make for great kids entertainment centers, they also make for a lot of money wasted when dropped.
If you're concerned about your child breaking the tablet you bought them recently, consider investing in one of these kid-proof tablet cases.
1. Amazon FreeTime Kid-Proof Case
We love Amazon when it comes to kid-friendly tablets and kid-proof tablet cases.
On the tablet front, Amazon sells its basic Fire tablet for around $50.00. That's just cheap enough that you won't feel too bad if your kid breaks it. On the case front, Amazon offers wonderful cases with excellent corner support for under $25.00 that fit Fire tablets like a dream!
Cases come in black, blue, pink, orange, and yellow so you're almost certain to find a case that matches your child's unique tastes!
2. ArmorBox Kido Series
When it comes to smaller companies producing high-quality kid-proof tablet cases, you'll be hard pressed to find a better business than "i-Blason".
The company's line of ArmorBox cases not only look great, but they come with a convenient stand that converts into a tablet holder. At under $20.00, this case is a steal!
ArmorBox cases come in 6 fun colors.
3. Speck iGuy
Sometimes kids require a little bit of novelty to appreciate things. If that's the case for your child, they're going to love the Speck iGuy kid-proof tablet case.
Speck iGuy is made out of EVA foam and looks a little bit like… A robot person.
While Speck's design is funky, it actually provides some functional benefits. For starters, iGuy's arms can be used as carrying handles. They also provide additional impact support when your tablet falls from a scary height (like down the side of a staircase).
4. CHINFAI iPad mini Case for Kids
If Speck iGuy is a little too masculine or androgynous for your child's liking, check out the CHINFAI iPad mini case.
Its design is more "quintessential girl" given its baby pink color and also features the alphabet laid out across its body making it a great choice for very young children.
The CHINFAI iPad case is under $20.00 and in our tests, provides excellent drop protection.
5. Fintie Kid-Proof iPad Case
Fintie is very similar to the Armor Box case we mentioned in our second point from a design perspective.
It has a carrying handle which also doubles as an excellent stand. As is expected, this case provides great drop support and even features a slightly bulkier "lip" which can help protect your child's tablet from face-first falls.
Fintie cases are available for a wide assortment of iPad models and come in 7 different colors.
6. Laugh and Learn Apptivity Case
If you're a Fisher-Price enthusiast, you'll be glad to know that the toy juggernaut sells a tablet case that's targeted at children 2 to 4 years old.
We love the Fisher-Price Laugh & Learn Apptivity case because it looks like no other case on the market.
Its design features a color scheme that makes it seem more like a toy than a generic rubber case. At its top, there's also an abacus-like device that young children will get a kick out of.
As of now, the Apptivity Case only works for third-generation iPads and older. If you have a newer iPad model, you'll have to look at other kid-proof tablet cases.
7. Belkin LEGO Builder Case
Chances are, you probably know at least one person that's trusting Belkin with the protection of their smartphone. Belkin's attention to sleek design, quality, and innovation show through with its kid-friendly tablet cases as well.
The first thing you'll notice with the Belkin LEGO Builder case is that it's not as padded as the other cases on our list. That means that it might not provide you with the kind of foolproof support you'd need to avoid visits to this company for repairs.
Still, if you're buying for a kid that's in the ages 5 and up range, the degree of protection offered by the LEGO Builder case should be sufficient.
The next (and coolest) thing you'll notice about this case is that its backside doubles as a LEGO building mat!
You read that right.
If your kid is into LEGO, he/she can start building masterpieces right on the back of their iPad!
We love this concept because it has the potential to break kids away from their screens for a few minutes so they can interact with the physical world!
Wrapping Up Your Ultimate Guide To Kid-Proof Tablet Cases
There are a lot of kid-proof tablet cases out there. Unfortunately, not all of them are created equal.
To wade through the clutter, we suggest buying one of the cases on our list. Anyone of them will provide the tablet you purchased with the protection you're looking for while not cramping your kid's style!
Whether you're looking for tips on how to keep your kids happy or for tricks to upgrade your lifestyle, our team at "What You Talking Bout Willis?" has you covered!
Dive deeper into our content pool and fulfill your need to know today!
Becky
Newly middle-aged wife of 1, Mom of 3, Grandma of 2. A professional blogger who has lived in 3 places since losing her home to a house fire in October 2018 with her husband. Becky appreciates being self-employed which has allowed her to work from 'anywhere'. Life is better when you can laugh. As you can tell by her Facebook page where she keeps the humor memes going daily. Becky looks forward to the upcoming new year. It will be fun to see what 2020 holds.