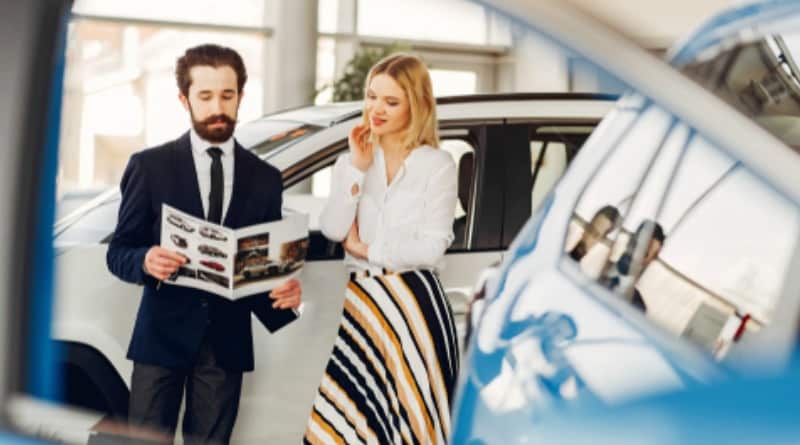 Becky
Wife, mother, grandma, blogger, all wrapped into one person, although…

If you're looking to buy a car, you'd probably end up with two options: buy from a car dealership or a private seller. Either will have their pros and cons, but rather than taking chances on a private car sale, you should definitely consider visiting your nearest car dealer first. And if you're wondering where to find a reliable car dealer in Canandaigua, New York, then check out the website www.visionhyundaicanandaigua.com for more information.
Here are some reasons why you should choose car dealers:
Payment options
Car dealerships can offer flexible payment options and multiple loan choices from lenders they usually work with. On the other hand, buying a car directly from private sellers can only be possible with a cash payment or personal bank loans.
Inspection
Before a car goes on display on your dealership's windows, they usually go through rigorous inspections to ensure the safety and good condition of a vehicle, with or without warranties. Having a car inspected can be very beneficial if you're a first-time buyer and if you don't know what to look for when buying a used car.
These kinds of inspections will be nonexistent when buying from a private seller, as they will not be required to disclose problems within the car. Reliable car dealerships will always make sure that their vehicles are in good running condition before they hand it over to their customers.
Warranties
One of the major benefits of buying from a car dealership will be the possibility of purchasing a car that comes with a warranty, which guarantees free repairs for specific defects found after the purchase. Used cars that meet the requirements given by the manufacturer or dealer will usually have warranties that cover powertrain components, and can also be extended for an added price to have that extra peace of mind.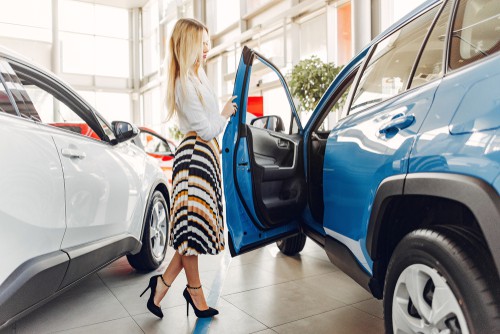 Additionally, most car dealerships will have certified pre-owned programs that provide powertrain and bumper-to-bumper warranty extensions. Vehicles under this program will go through thorough reconditioning and inspection processes to be approved.
Paperwork
Buying a car in a private sale will require you to ensure that the car's title is correct and complete, and personally pay your purchasing taxes. However, if you're buying in a car dealership, all of these transactions will be taken care of by the dealer.
Large selection
Most car dealerships will have a large selection of cars, from luxury vehicles to economy cars. Visiting a dealership can allow you to find a car that suits your needs and budget under one roof. You can also choose various packages to personalize the car's features further to meet your requirements. However, in a private car sale situation, your choices will only be limited to the seller's vehicle and features.
Convenience
Buying a car from a private sale will require you to do more research, and can sometimes cause additional expenses from hiring professional car inspectors, which can be too much of an inconvenience for some people. However, if you're working with a reputable car dealership, you'll have the convenience of having the car's facts and records upfront to ensure that everything is all in good order.
Reputation
Buying a car from a dealership can give you complete reassurance that you're dealing with a qualified and respectable company that offers good quality vehicles. It can also enable you to do background checks on a particular dealership before you even visit them to make sure that you'll have a pleasant buying experience.
Facilities
Sooner or later, your car will need servicing and other maintenance needs, which can be a big concern if you're buying from a private car sale. However, if you're dealing with a reputable car dealership, this allows you to work with professional staff, and have in-house service and maintenance facilities.
Negotiation
Another financial factor to consider is that car dealerships usually have vehicle trade-in options and price negotiations. Although private car sellers commonly sell their vehicles lower than their asking price, it's best not to be tempted by this, as these sellers usually price their cars higher than its current value. Additionally, dealerships can also offer to trade-in your current vehicle to decrease the costs of the car you're buying.
Closing thoughts
Eventually, the option to choose whether you purchase your next car from a private seller or a car dealership will still be entirely up to you. However, you should also keep in mind that your preferences, personal situation, finances, and vehicle knowledge must all come into play whenever you're deciding where to buy your next car.
Becky
Wife, mother, grandma, blogger, all wrapped into one person, although it does not define her these are roles that are important to her. From empty nesters to living with our oldest and 2 grandchildren while our house is rebuilt after a house fire in 10/2018 my life is something new each day.