10 Tips For Buying a Home in Myrtle Beach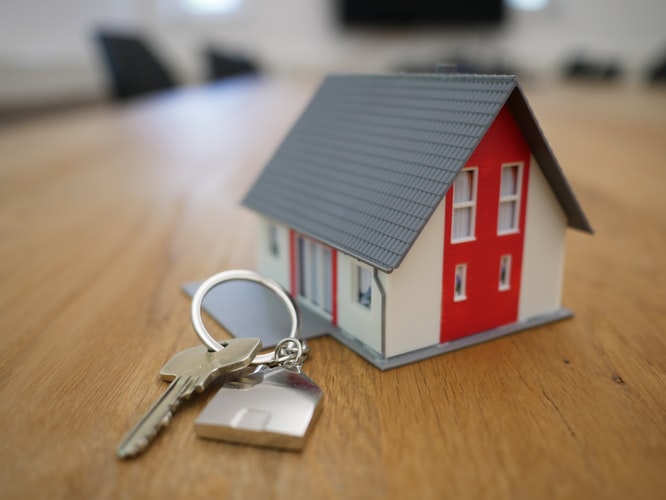 Myrtle Beach, South Carolina, is a hot vacation spot for golfers and beach lovers. Over 12 million tourists visit it every year for its subtropical climate, alluring sights, and amenities. It is also a great place for doing your shopping with a wide range of shopping outlets and malls.
Moreover, it is also a great place to settle in. People living here enjoy a great variety of leisure activities and have access to quality restaurants.
Recently, there are many new homes for sale in Myrtle Beach, and if you are thinking about buying a house and moving here, it is a great time to do that. However, buying a new home can be a difficult process. It is a major commitment involving a lot of paperwork and stress, especially if you are a first-time buyer.
For those looking to buy a little piece of Myrtle Beach, we, today, are here with some pro tips and helpful advice that will help you make the right decision and will make the home buying process as easy as possible.
1. Get Your Finances in Order
This is the most important step before buying a house in Myrtle Beach. It is not just about the price of your dream house. Rather, it includes other expenses, like closing costs, moving costs, other homeowner's costs, monthly utility costs, etc. You need to consider all of these while planning your budget from the very beginning.
Looking for the dream house first and then trying to meet the finances is never an advisable approach. This process may leave you bankrupt or in more debt than you can handle.
You need to keep track of your credit score, the most important factor in applying for mortgages. Pay all your bills on time and try to keep your debt to income ratio below 43 percent. When you apply for a mortgage, make sure you have all the needed documentation. Get help from professionals for more technical information. They can also help you to determine the amount you need.
Mortgage approval is the best way to show the seller that you are serious about buying the property. It will put you in a stronger position than other buyers.
2. Choose the Right House
Once your financial position is determined, it is time to look for the right house. Myrtle Beach has a wide range of property prices. Based on the architecture and facilities, you can find anything from $100,000 to $600,000. Of course, the $600,000 house is going to offer more than the $100,000 one. But your budget will dictate what you can look at.
One rule of thumb is to find a place that is two and a half times your annual income. There are other tools and techniques online that can also help. These techniques calculate debts, income, expenses, and many other factors in determining what is affordable for you.
Moreover, do not forget about energy payments, taxes, insurance, and other expenses. Renovation and decoration costs after buying the house should also be considered, as it is important for increasing the appeal of your property.
For example, most travelers demand a good Internet connection. So make sure you have a Wi-Fi connection while upgrading. You can decorate your house with plants and showpieces to give it an aesthetic and luxurious look. Upgrade the kitchen with creative kitchen cabinets and high-end appliances. Add some fairy lights and a play area for the kids. These will increase your rental value and may attract repeated tourists to your property.
3. Employ a Real Estate Agent
Many depend on the Internet and websites to gain the necessary information. But in many cases, purchasing and financing Myrtle Beach real estate requires some unique expertise. With all the oceanfront and riverfront properties and the newly available constructions, buying a property here is different than many areas throughout the country.
Hiring a real estate agent can give you an edge during the process that you can't gain by surfing the Internet. They have connections in every neighborhood. From weather conditions to local crime reports, they can give you all sorts of information you need to make a decision.
You can give them a little information about yourself and the type of house you are looking for with your budget and needs, and they will suggest a list of houses with the best deals, amenities, and places based on your given information.
However, take precautions before choosing an agent. Make sure your agent is well trained, skilled, and above all, a licensed agent. An unlicensed agent can turn out to be a scammer to con you.
4. Do a Background Check
In order to make a competitive and realistic offer, you should assess the property correctly and do a thorough background check. Otherwise, you could end up annoying the seller and losing the dream house. There is also the risk of paying more than it's worth.
Check out the location, surroundings, and all the nearby facilities. Distance to the beach, waterfront view or not, availability of transportation, presence of nearby hospitals, schools, restaurants, shops, banks, etc. All these contribute to the price of the property.
Checking out the local crime rate and disaster damage is also important. Hiring an expert will help save you from all these hassles and secure a great deal.
5. Think Long Term
It is important to think long ahead while buying a home. If you have children, you will need an area with good schools and safe streets. However, if you are only planning on spending your vacations or summer here, probably only a few weeks per year, other things will be more important. If you plan to rent it out when you're not there, choose an area that is not too far from attractions and not too crowded.
6. Understand the Community
Finding a good community and neighborhood is crucial. Your neighbors may be the first ones to help you out in times of trouble. For families with children, it is all the more important to be surrounded by friendly, helpful people. So choose wisely.
Residents of Myrtle Beach are usually friendly. Get involved in the community and make friends. Get to know the people who live nearby. Are they young professionals with kids, empty nesters, or retirees? Do they live there permanently or only visit during vacations?
Moreover, these people can also help you make decisions regarding the house by giving feedback about the surroundings. This will make sure you know what situations you are going to face in the future.
7. Consider Natural Disasters Too
No one wants their investment to be ruined by a freak storm. Consider the local weather patterns prior to buying your house in Myrtle Beach.
You will have to have insurance for flooding or other disasters. Although it is not cheap, it's imperative. If you don't have insurance you could lose your entire investment.
8. Arrange a Home Inspection
A home inspector can identify the damage in your house caused by floodwater, storm, insects, or aging. He can alert you about the potential problems that may need costly repairs.
9. Do a Land Survey
This is the last step before you go for the agreement. Hire a land surveyor or an engineer, and look for green grass around the property.
Green grass is an indication of an adequate drainage system, which is crucial for beachfront houses. Keep track of the highest level of ocean tides and the frequency of these tides striking the shore that causes erosion.
10. Closing Agreements
Finally, you have found the desired home, and your offer has been accepted. Make sure to discuss all the agreements with your real estate agent prior to signing the contract. Ensure all the clauses and fees are clarified properly.
Whether you're living the dream, retiring, or starting a business, Myrtle Beach is the best place to own real estate. But the investment is always a big decision. Make sure to look into all the factors above to make the best decision and settle down in your dream house in Myrtle Beach.