Becky
Wife, mother, grandma, blogger, all wrapped into one person, although…

No one puts baby in a corner.
Unless, of course, you're talking about in your nursery. To keep your little one happy and healthy, they need to be comfy in their bedroom and you need to have all of the tools necessary to take care of the little bundle of joy.
If you're having your first baby, then you'll quickly find out how important sleep is. Too many parents get blindsided by their newborn's erratic sleep patterns, which can sometimes stay that way for the first few years of their lives.
For this reason, it's important to include certain items that aid in cultivating a sleepful environment. But, there are practical things you must have in the nursery as well. Luckily for you, new parent, we're here to give you a hand.
We're going to provide you with a few nursery essentials in this post. Seven practical items to help you and your baby grow through the first stages of childhood and parenthood.
1. Night Light
What nursery is complete without a night light? Of course, you won't know how your newborn will react to complete darkness until they're asleep in their room for the first couple weeks or so, but it's not necessarily for right now, anyway.
As they get older, a fear of the dark could develop. But, the night light is actually more useful for you, for the first little while. A light with a dimmer switch to help you sneak in and out of the room without knocking into anything will be very useful for middle of the night feedings or story time.
2. Crib
If you don't have a crib, you probably haven't thought this whole having a baby thing through. Obviously, the child needs somewhere to sleep, but it's important to consider certain features in a good crib so that your baby has quality sleep.
Again, it won't matter right away, but you'll want to make sure the slats aren't too far apart. 2.5 inches should be enough to keep your baby from getting stuck when they start to become more mobile.
You'll also want the mattress to fit nicely inside the crib. If you can fit more than two fingers in between the mattress and the slats, then you might want to shove a blanket in between or get a different crib.
3. Changing Table
A changing table should be comfortable for both you and your child. Choose something that's soft and well-cushioned for your baby's comfort, then make sure that the table is at an appropriate height for you and your partner to comfortably change your baby without bending too much and hurting your respective backs.
It's also a good idea to think about storage with your changing table. If you're running back and forth to get wipes and diapers, it's going to be annoying and add time to the whole changing process, which your baby might not like either.
Try to find something with drawers underneath with enough room for at least a few blankets, diapers, wipes, and whatever else you think you may need.
4. Baby Monitor
Baby monitors have come a long way in the last few years. Keeping track of whether or not your child is sleeping is great, but now you can keep an eye on the quality of sleep that they're getting as well with video baby monitors.
You should choose a monitor in your price range, of course, but pick one that suits your needs as well. It'll come in handy if your child wakes up a lot throughout the night. Infant Optics makes a wonderful high-quality video monitor with two-way audio so you can talk or sing to your baby without going in the room.
5. Your Own Space
Having a little "parent corner" of your baby's nursery is a good idea for when you're reading or feeding your child. It can take some time, in the beginning, to learn how to feed your child, so you'll find yourself in the nursery for long hours, multiple times throughout the day and night.
Putting a comfortable seat that reclines at least a little bit will go a long way for your own comfort. You can find a great nursery glider at this page, as well. Then, the biggest thing is to cultivate an atmosphere that you and your baby can relax in.
A table to put a drink and a lamp on is a good plan for long feeding and reading sessions. Then, you can put a Bluetooth speaker for soothing music or podcasts, a kindle so you can read, and a bowl with some snacks for if you get hungry.
6. Lots of Storage
Like we said earlier, you'll want a changing table with storage to keep diapers and wipes handy, but there are going to be many more small items than those.
Having lots and lots of storage handy in the nursery will be huge. You're going to accumulate toys, clothes, books, and pretty much anything else you can think of.
If you've got the room for large scale storage, that's great, but even just small bins or baskets will probably suffice for smaller rooms. Keeping organized with a newborn will not last long, but you should do your best in the beginning.
7. The Other Stuff
Lastly, your baby's nursery will need all of the essentials for you to take care of your child. We're talking about blankets, onesies, stretchy one-piece sleepers, hats, pants, socks, and other clothes. Lots of bibs, a soft hairbrush, a small tub for bathing, pacifiers, and toys are also necessary.
You can purchase these kinds of things as you think of them. You'll probably accumulate most of this stuff during the pregnancy and as gifts from your family and friends. This is why all that storage is so necessary!
Nursery Essentials 101
You might not be able to predict all of the nursery essentials until your baby has arrived. That's alright though, there will be plenty of time to buy these things as your child grows up.
As long as you've got a comfortable bed for him or her to sleep in and food and diapers to feed and change them, you'll be fine for the first little while. No one can teach you this stuff, you just have to learn on the job.
To read more about home hacks, family, and lifestyle, visit our page.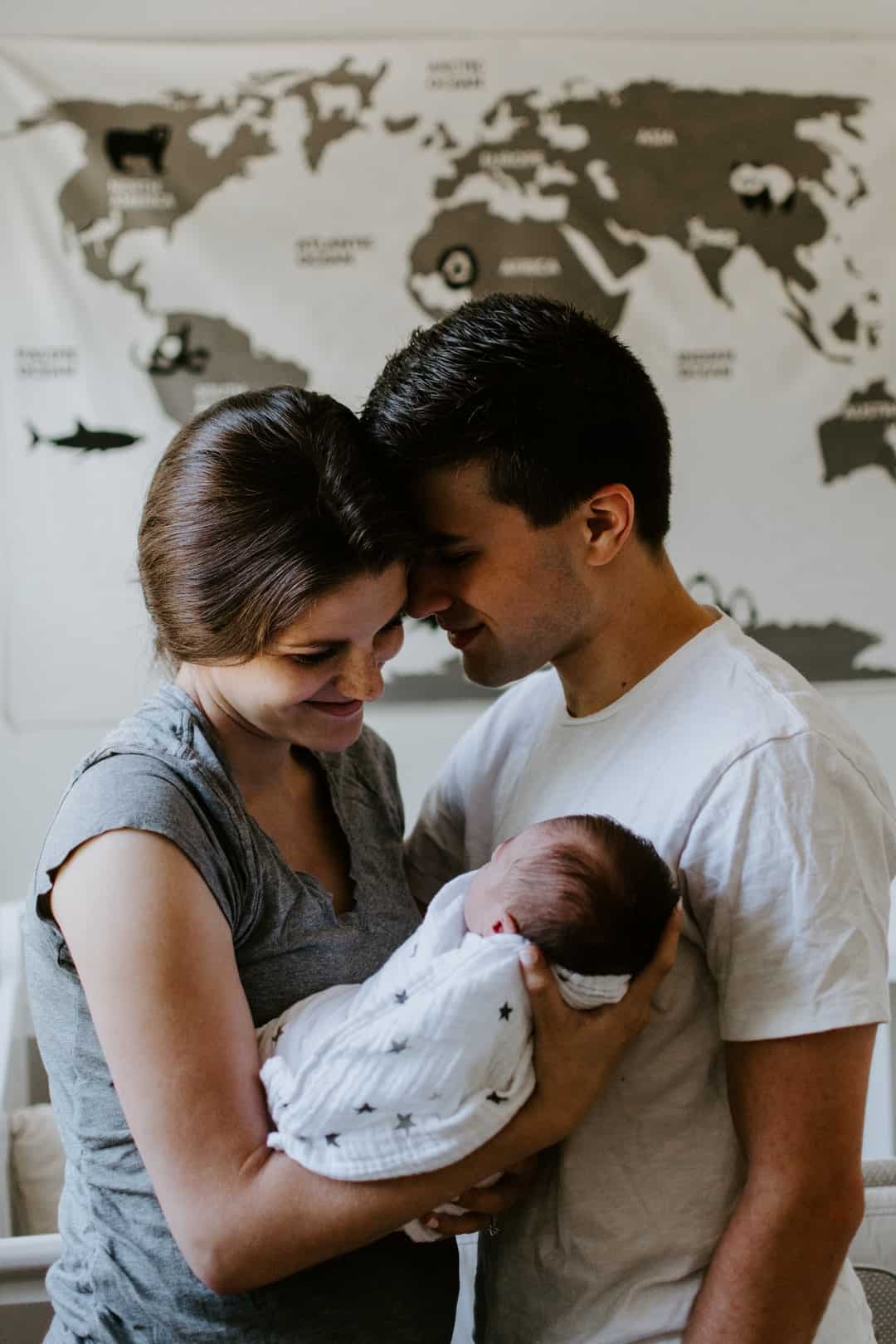 Becky
Wife, mother, grandma, blogger, all wrapped into one person, although it does not define her these are roles that are important to her. From empty nesters to living with our oldest and 2 grandchildren while our house is rebuilt after a house fire in 10/2018 my life is something new each day.