At the Water's Edge by S. McPerson Guest Post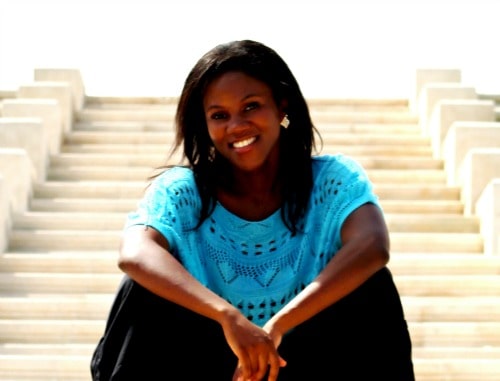 Becky
Newly middle-aged wife of 1, Mom of 3, Grandma of…
What is a normal day in the life of the writer of "At the Water's Edge"?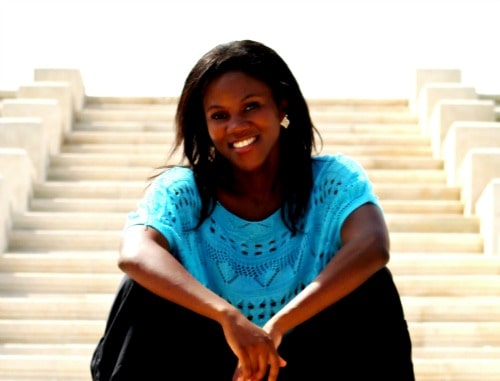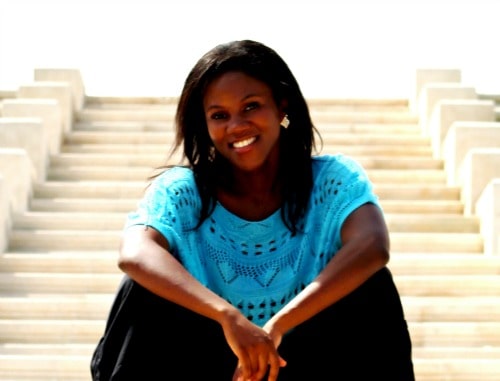 A normal day in my life is anything but. Though I do have the ordinary routine of rising from bed,
readying myself and heading off to my day job, where I work as a kindergarten teacher; there are so
many little things happening behind the scenes.
Front of house: My eyes slowly flicker open as the alarm sounds and I stretch.
Behind the scenes: I evaluate my dreams, clinging to any image I can and what it might have meant.
Is there a song? I once heard that if you wake up with a song in your head, you should really listen to
the words; a message from the universe. Also, what vivid images is my imagination painting? Can I
possibly use them in my writing?
Front of house: I make my way to work, listening to the radio and admiring the scenery (I'm not the
one driving).
Behind the scenes: Inside my head I am carrying out a dance routine to the song playing, imagining a
whole concert performance. Sometimes I imagine the song playing as the soundtrack to a scene in
my book- that one is always fun. At other times I am describing the scenery in more interesting
ways. I try to absorb the little things; like how sometimes clouds are wispy and lined as if trod on by
a giant trainer.
Front of house: I eat my late breakfast of tropical muesli and yoghurt during my morning break.
Behind the scenes: I am exploring my senses; the crunch of the food, the texture against my tongue,
the tangy scent of pineapple and the way the chewy bits stick in my teeth. Every opportunity feels
like an opportunity to work on developing my writing.
Front of house: In class is probably the best time, where I get to interact with the children and their
wild imaginations. We invent scenarios, each of us building on the others and one simple notion
suddenly becomes a full-blown expedition.
Behind the scenes: Nothing happening here; I'm all in.
Then the end of the day comes and ordinarily once I'm home and fed, I watch a bit of T.V. normally a
short animation like American Dad or Phineas & Ferb and then I'm straight onto my laptop, reading,
researching or writing. It isn't the most exciting day when you look at it, all laid out on paper but
that's why there's always beauty in reading between the lines.
At Water's Edge by S. McPherson: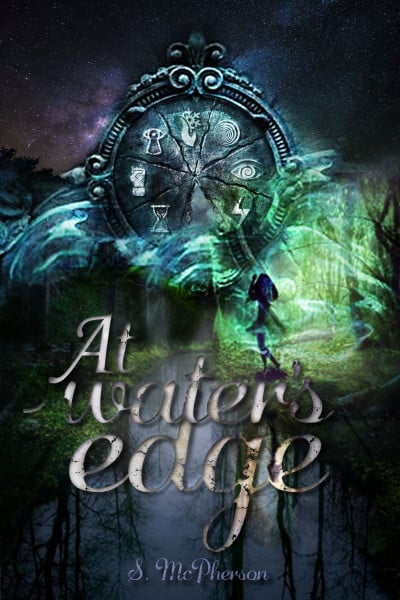 Publisher: by S. McPherson Books (November 10, 2015)
Category: Romance/Fantasy
Tour Dates: October/November, 2015
ISBN: 978-0-993360503
Available in: Print & ebook, 347 Pages
'At Water's Edge', tells the tale of two lovers trapped in two different worlds. One world is Earth, and the other is Coldivor; a dimension full of magic and danger. When Dezaray Storm is mistaken for the most powerful sorceress of this other realm her life changes forever. She finds love in the arms of Milo Thor, but this love can also lead to her death and the destruction of seven empires.
'At Water's Edge' is book one in the 'Water Rushes' series.
Praise for Chapters One-Three of 'At Water's Edge' by S. McPherson:
"Loved the teaser! It pulled me in and made me want to read more. Your writing style is clean, uncluttered and brimming with tension. Well done!"
"You got a lovely and interesting story, hope to read more from you."
"I liked it a lot! While I was reading it, I was able to be drawn into the story easily by your words. A stormy night like you were describing sets the perfect scene for a suspenseful fantasy novel."
"I really enjoyed reading your first chapter. It was gripping. The descriptions are well written."
About S. McPherson:
S. McPherson is a young British expat living in Dubai and working as a Foundation Stage 1 (FS1) teacher. When she was younger S. McPherson traveled a lot with her family, though, no matter how often her surroundings changed, one thing never did. And this was her love of writing and dreaming up the impossible. After combining her two loves of teaching children and writing, S. McPherson self-published her first book; a rhyming verse children's story titled 'Shania Streep wanted to Sleep'. Thus fuelling her love of seeing her work in print and sharing her stories. This is S. McPherson's first novel.
Website: http://www.smcphersonbooks.com/
Facebook: https://www.facebook.com/Smcphersonbooks
Twitter: https://twitter.com/SMcphersonBooks
Pinterest: https://www.pinterest.com/smcphersonbooks/
Follow the 'At Water's Edge' by S. McPherson Tour:
Teddy Rose Book Reviews Oct 5 Tour Kick off & Giveaway
Through Eyes Of A Book Goddess Oct 6 Review, Excerpt & Giveaway
Sunshine Book Promotions Oct 7 Excerpt, Interview, & Giveaway
Cassandra M's Place Oct 9 Review & Giveaway
Infinite House of Books Oct 12 Interview
Tome Tender Oct 13 Review & Giveaway
Binding Addiction Oct 15 Excerpt
Father, Writer, Logistical Wizard Oct 19 Review
Bookishly Me Oct 20 Review & Interview
Buffy's Ramblings Oct 21 Review & Excerpt
Rockin' Book Reviews Oct 22 Review & Excerpt
Pomegranate Radio Oct 23 Review
Books, Authors, Blogs Oct 26 Review
What U Talking Bout Willis? Oct 27 Guest post & Excerpt
Books, Books, & More Books Oct 29 Review
The Writing Desk Oct 30 Guest Post
Little Read Riding Hood Nov 2 Review, Excerpt & Giveaway
Happy Tails and Tales Nov 4 Review & Giveaway
I Can Has Books? Nov 10 Review
Deal Sharing Aunt Nov 11 Review
Avenue Books Nov 12 Interview
Ashley's Bookshelf Nov 18 Review
Alpha Book Club Nov 23 Spotlight
Teatime and Books Nov 24 Interview
A Room Without Books is Empty Nov 25 Review
Self-Taught Cook Nov 27 Excerpt
Universal Creativity Inc. Nov 30 Interview
Becky
Newly middle-aged wife of 1, Mom of 3, Grandma of 2. A professional blogger who has lived in 3 places since losing her home to a house fire in October 2018 with her husband. Becky appreciates being self-employed which has allowed her to work from 'anywhere'. Life is better when you can laugh. As you can tell by her Facebook page where she keeps the humor memes going daily. Becky looks forward to the upcoming new year. It will be fun to see what 2020 holds.