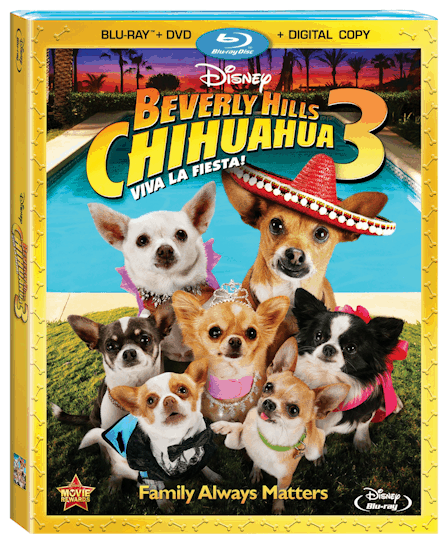 Becky
Wife, mother, grandma, blogger, all wrapped into one person, although…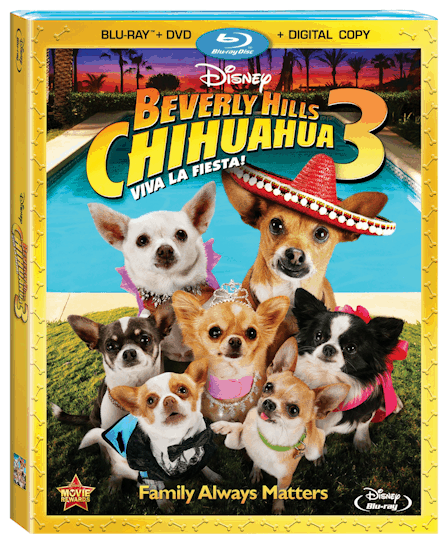 Beverly Hills Chihuahua 3; Viva La Fiesta Movie Review #BHC3BloggerDay
"Family Always Matters"…
What do you get when you put together a writer such as Dana Starfield, with the magnificent direction of Lev Spiro? Voices of George Lopez, Odette Annabale , (among many others) and highly trained animals by Michael Alexander? A film by Disney that will keep you mesmerized and wanting more!
Beverly Hills Chihuahua 3; Viva La Fiesta was shot on location at the luxurious Langham Huntington Pasadena Hotel. After my stay at the Langham, I could totally see why this destination was picked for the setting of this movie. Plus the Langham is pet friendly which is shown in the duration of this movie.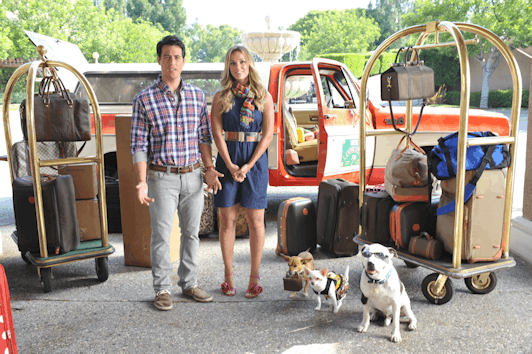 Beverly Hills Chihuahua 3 is Rated G, which allows children of all ages to enjoy it, again and again (not to mention adults alike). Papi (voice by George Lopez) and Chloe (voice by Odette Annable), not only return, but are accompanied by their five fun-loving pups. The movie centers around the idea that "Family Always Matters". This theme is carried throughout the movie.
Papi and Chloe's litter of pups includes the voices of Kay Panabaker (from "The Lake Effect", "Fame") as Rosa, Logan Grove ("Young Justice", "The Amazing World of Gumball") as Papi, Jr., Madison Pettis (Disney Junior's "Jake and the Never Land Pirates," "The Game Plan") as Lana and Delany Jones as Ali , and Emily Osment (TV's "Hannah Montana, ""Hannah Montana: The Movie").
The cast of canines features the voice talents of Miguel Ferrer ("Beverly Hills Chihuahua 2," "Traffic") as Delgado, Eddie "Piolin" Sotelo ("Beverly Hills Chihuahua," Hispanic National Radio Morning Show DJ) as Humberto, Tom Kenny ("SpongeBob SquarePants," "Rocko's Modern Life") as Sebastian, Ernie Hudson (HBO's "OZ", "The Basketball Diaries") as Pedro, and Lacey Chabert ("Party of Five", "Mean Girls") as Charlotte.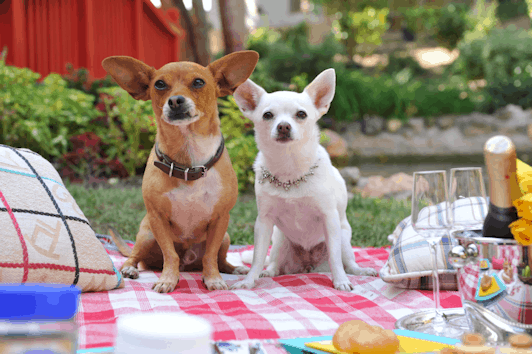 Lets not forget the humans that were a part of this fantastic movie! The human stars of the film include Marcus Coloma (TV's "Make It or Break It, " "South Beach") and Erin Cahill ("Fast Track:No Limits," "Boogeyman 3") who return as their original roles from "Beverly Hills Chihuahua 2" as the dogs' owners, Sam and Rachel Cortez. Rounding out the human cast is Frances Fisher ("The Lincoln Lawyer" and TV's "Torchwood") as travel writer Amelia James.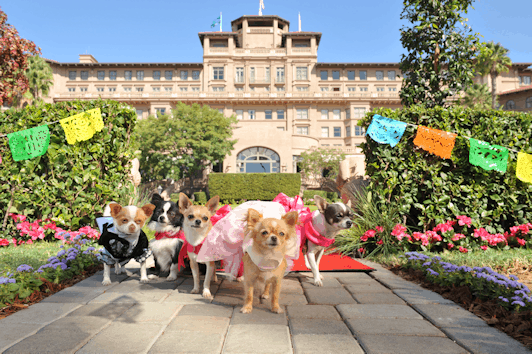 From start to finish this movie will captivate you. You will feel the emotions that these animals are feeling; as if they are almost human. If you haven't had the chance to watch the first two movies; rent them/buy them first, then follow them with BHC3 for a full-of-fun family weekend. Although this movie would make a great Christmas gift; it might serve better as a Family Treat Night!
I don't want to give away any of the movie, as I want you to be able to enjoy it first hand. Papi and Chloe along with the rest of the cast will bring you through the movie with laughter and possibly a few tears. But in the end you will be hoping, like me, for a Beverly Hills Chihuahua 4. Enjoy!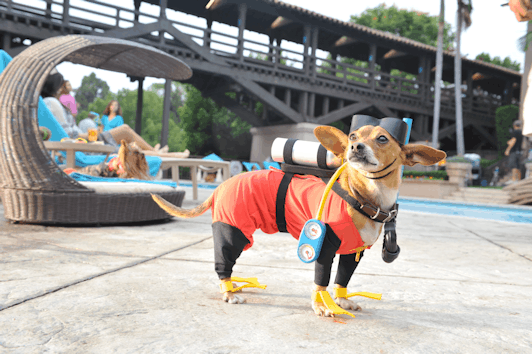 **this scene cracked me up…
Beverly Hills Chihuahua 3 comes out on DVD September 18, 2012! Get your copy as soon as you can, then come back and let me know what your favorite scene(s) were.
Becky
Wife, mother, grandma, blogger, all wrapped into one person, although it does not define her these are roles that are important to her. From empty nesters to living with our oldest and 2 grandchildren while our house is rebuilt after a house fire in 10/2018 my life is something new each day.