The Hard and Fast Guide to Color Correcting Makeup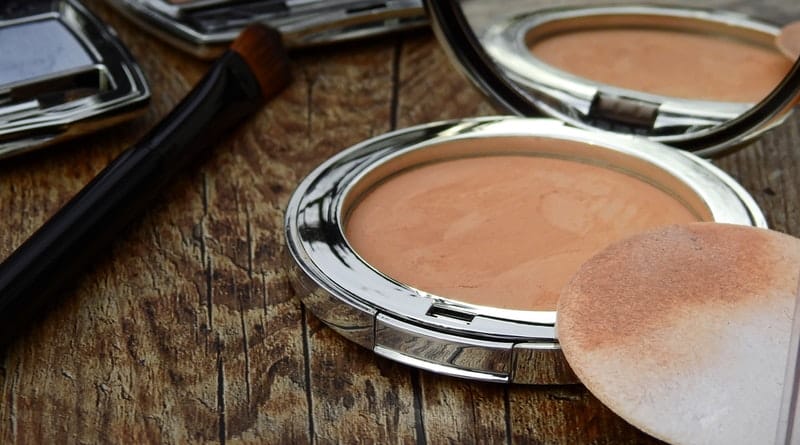 Becky
Newly middle-aged wife of 1, Mom of 3, Grandma of…
So you want to graduate from makeup beginner status and move on to the intermediate level. You've mastered a basic routine and have learned how to even out your complexion with the use of foundation and skin tone concealers. To take your look to the next level, it's time to learn about those cute little palettes and stick products that come in sweet pastels – color-correcting will take your flawless base and kick it up a notch. Here's how:
What is color correcting?
From the name itself, the process of color correcting pertains to correcting your skin with the use of a variety of colored products, as opposed to your normal face makeup that generally comes in shades of beige. You may have seen color correctors before already. Although they come in many forms such as sticks, primers, bases, and concealer palettes, you're almost always going to find that they come in the same basic colors: green, lavender, yellow, and orange or coral. If you suffer from such conditions as excessive redness, dark circles, blotchiness, dullness or discoloration, using these colors on your face can balance out the tone and perk it back up.
Great! How do I get started?
Getting into color correcting isn't as easy as going to town on your face with a bunch of different colored products and coming out of it looking like you've had your face painted at a children's party. First, take a good long look at yourself and identify your skin tone; this step will determine which colors you should use. For instance, someone with a lighter skin tone should use pink to correct dark circles, while someone with a deeper skin tone will need something a little more intense, such as orange.
Also identify what even needs correcting, if there's anything. People can get on perfectly well with a combination of foundation and concealer, but if you still look a little red in the face after your base product then it's time to grab the colored stuff.
A quick color breakdown
The principle of color correcting is in balance: if you have too much of a certain color on your face, neutralizing it will bring out your most natural tone. To determine which colors to use, figure out what the issues are first.
Color correcting can greatly improve the skin's appearance for someone who may be suffering from an acne flare up or rosacea. For example, using a yellow or green product cancels out redness. If putting a green-colored product on your skin makes you feel wary, try using a multi-tasker, such as Son & Park's Skin Fit Foundation. It's a foundation stick with a green core that can color-correct and provide coverage in a single swipe. Peach, coral, or orange can be used to neutralize blue, purple or gray, which makes them great for under eye circles and overall dullness. Finally, lavender can balance out a skin tone that's just a little too yellow.
Not sure what's going to correct a certain color? You can always consult a color wheel. Find the color you want to correct and the color across it on the wheel to see the right correcting shade.
How to apply color correcting makeup
Color correcting makeup should be applied underneath your foundation. Working in conjunction, they should even out your complexion. Always apply color corrector in thin layers, keeping in mind that you'll be adding more coverage later on. Going ham on a green concealer isn't going to make the redness disappear completely, plus it'll look comical under your base.
Simplify your life by only picking up colors that you need: there's no reason to invest in a palette or a set of color correctors if you don't suffer from the specific issues they're supposed to correct. Use a makeup sponge or a beauty blender and pat the product in; a brush will only spread the pigment all over the face, even in places where it's not necessary.
Finally, keep in mind that color correctors are meant to enhance the skin, not provide coverage! Use with a light hand and let it bring out your natural beauty.  If you are in the market to buy new cosmetics Frugga.com is a great place to start out at.
Becky
Newly middle-aged wife of 1, Mom of 3, Grandma of 2. A professional blogger who has lived in 3 places since losing her home to a house fire in October 2018 with her husband. Becky appreciates being self-employed which has allowed her to work from 'anywhere'. Life is better when you can laugh. As you can tell by her Facebook page where she keeps the humor memes going daily. Becky looks forward to the upcoming new year. It will be fun to see what 2020 holds.