How to Improve Your Home's Curb Appeal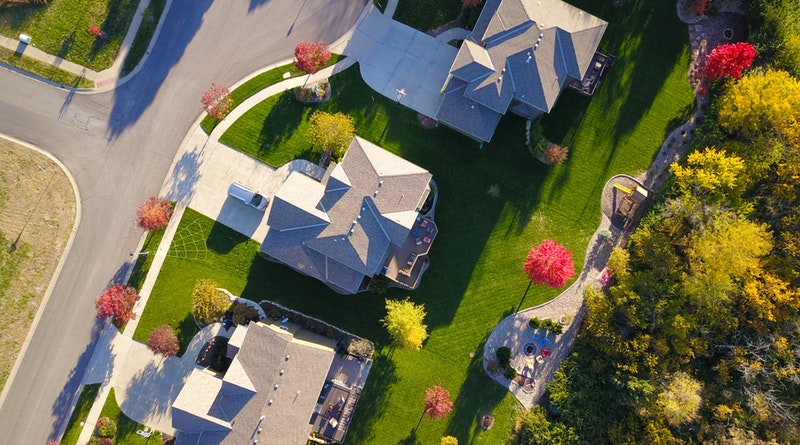 Becky
Newly middle-aged wife of 1, Mom of 3, Grandma of…
When most people think about improving their property, they usually focus on the interior of their house. This, after all, is the space that they see the most — and thus it's understandable that it gets the most attention. However, it shouldn't be the only area of your house that receives attention. There's also the exterior of your property, too. Spend some time getting this aspect of your house right, and you'll find that not only is your home more pleasant, but also that it may increase in value. But what are the best ways to do this? We take a look at a few tried and tested methods below.
Add Some Green
Everything looks a little better with color! This is as true for the exterior of your house as it is anywhere else. And since it's outdoors, the best way to add color is by taking the natural route, which means adding colorful plants and flowers. Sure, it takes a little bit of effort — and some gardening skills — to make this happen, but you'll be happy you put the effort in, especially when you return home after a long day to a beautiful front yard space.
Roof and Windows
If you've been putting some effort into improving your curb appeal, yet it feels like you haven't quite gotten it right yet, then it's possible that you've overlooked two of the most impactful aspects of the front of your house: your roof and windows. These form a big part of the overall aesthetic, and if they're not right, then you'll notice. If your roof is old, then get in touch with a roofing contractor, and get an upgrade. Your windows will also begin to show wear and tear after a while — invest in new ones, and you'll notice the difference. If you want to take things even further, then you can look at painting the front of your home. A fresh lick of paint can do wonders.
A New Door
There's nothing better than a home that shows some personality. Alas, it's not something that is actively encouraged by real estate agents, since it can actually end up reducing the value of the home. However, there are some areas where it's more than OK — the front door is one such example. Feel free to make this as vibrant as possible. It can really help to give your home some character.
Fence and House Names
Another way to boost the curb appeal of your property is to look at the immediate entrance of your property. What's there? If it's currently nothing, then it's time to make a couple of improvements. For example, could you add a gate to the front or a fence or hedge to the perimeter? And what about a fancy, well-designed house name?
Stay on Top of Tasks 
Finally, if you're going to put in all the effort required to get your front yard into shape, then be sure to stop on top of the maintenance. It'll help to keep things looking the best for many years to come. 
Becky
Newly middle-aged wife of 1, Mom of 3, Grandma of 2. A professional blogger who has lived in 3 places since losing her home to a house fire in October 2018 with her husband. Becky appreciates being self-employed which has allowed her to work from 'anywhere'. Life is better when you can laugh. As you can tell by her Facebook page where she keeps the humor memes going daily. Becky looks forward to the upcoming new year. It will be fun to see what 2020 holds.