I am Going to San Francisco for the #GoodDinoEvent, #InsideOutBloggers #MilesEvent and #Waltagram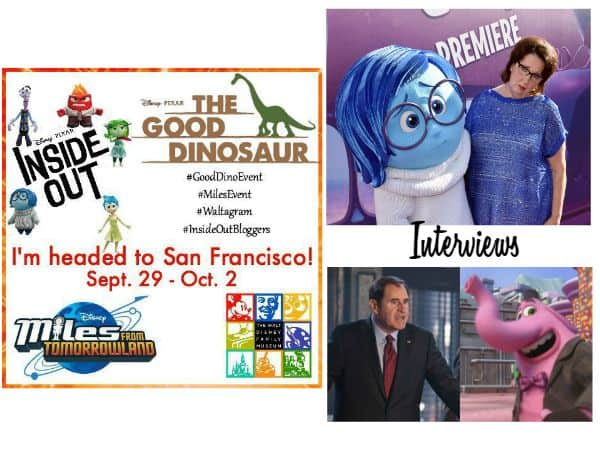 Becky
Newly middle-aged wife of 1, Mom of 3, Grandma of…
**Disney is sending me to San Francisco for the #GoodDinoEvent #Waltagram #InsideOutBloggers #MilesEvent for an all expenses paid trip to cover press with 24 other bloggers. All opinions are mine.**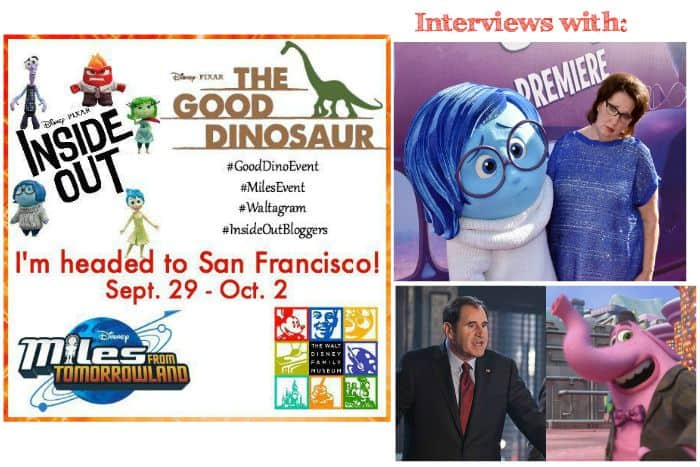 Can you say that 10 times fast? I am so very excited that I will be joining 24 other awesome bloggers next Tuesday in San Francisco, actually flying with one Jenn Park from (Jenn Unplugged) from Elmira to Detroit to California. It only took 9 seat changes, it was like playing musical chairs airplane style, but we did it. Our last trip together we laughed and talked the whole way there and back. So I was very excited when I found out she was going also. When I got my invite to join Disney, Pixar & Disney Junior in San Francisco, I was SO excited as I have never been to San Francisco and I have never been to Pixar. So I will be telling a little bit about each of the movies/shows that we will be learning more about.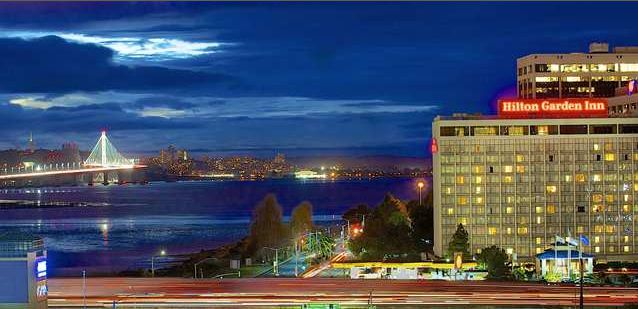 We will be staying at the Hilton Garden Inn Hotel which has an awesome view as you can see while we are there for our press trip. Important hashtags: #GoodDinoEvent #Waltagram #InsideOutBloggers #MilesEvent
We will be going to Chevys Fresh Mex . I really enjoy Mexican food so I am excited. While we are in San Francisco we will be taking a tour of the Pixar campus, very exciting! We will also be doing reviews:
THE GOOD DINOSAUR Filmmaker Presentations.
THE LOOK OF THE FILM – Color scripts to final picture progression presentation with Sharon Calahan (Director of Photography – Lighting)
THE GOOD DINOSAUR Filmmaker Presentations
Production Designer Harley Jessup from The Good Dinosaur
……..and more that you will hear about in upcoming posts.
About Disney Pixar's The Good Dinosaur: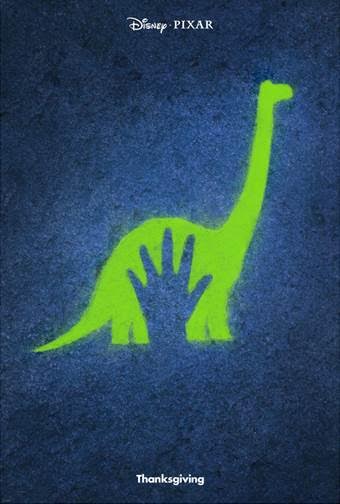 "The Good Dinosaur" asks the question: What if the asteroid that forever changed life on Earth missed the planet completely and giant dinosaurs never became extinct? Pixar Animation Studios takes you on an epic journey into the world of dinosaurs where an Apatosaurus named Arlo (voice of Raymond Ochoa) makes an unlikely human friend. While traveling through a harsh and mysterious landscape, Arlo learns the power of confronting his fears and discovers what he is truly capable of. Directed by Peter Sohn and produced by Denise Ream ("Cars 2"),
Disney•Pixar's "The Good Dinosaur" opens in theaters on Nov. 25, 2015.
For more information, check out :
Disney's The Good Dinosaur,
Facebook
Twitter
Instagram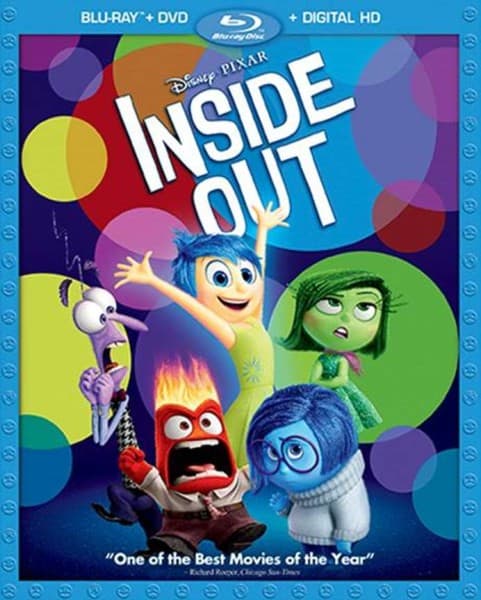 About INSIDE OUT: Growing up can be a bumpy road, and it's no exception for Riley, who is uprooted from her Midwest life when her father starts a new job in San Francisco. Like all of us, Riley is guided by her emotions – Joy (Amy Poehler), Fear (Bill Hader), Anger (Lewis Black), Disgust (Mindy Kaling) and Sadness (Phyllis Smith). The emotions live in Headquarters, the control center inside Riley's mind, where they help advise her through everyday life. As Riley and her emotions struggle to adjust to a new life in San Francisco, turmoil ensues in Headquarters. Although Joy, Riley's main and most important emotion, tries to keep things positive, the emotions conflict on how best to navigate a new city, house and school. Like on Facebook Follow on Twitter: as well as Headquarters . Follow on Instagram Follow on Pinterest Follow Disney/Pixar on YouTube .
INSIDE OUT comes to Blu-ray on November 3, 2015
Riley's First Date? is an upcoming 2015 Pixar animated short, starring the characters from Inside Out. It will be included as an exclusive bonus feature on the October 13 Digital HD release and the November 3 Blu-ray releases of Inside Out. The main cast from the film will return to reprise their roles, including Ben Cox as Jordan.
Animated Short which will be on the Inside Out Blu-ray. Set one year after the events of Inside Out, Riley, now twelve years old, has settled in with her family in San Francisco and is starting to attract the attention of boys. One boy in particular known as Jordan shows up at her house to take her out skating. Meanwhile, Riley's parents suspect their daughter is going out on a date, and the emotions of all three Andersens try to figure out how to deal with the situation.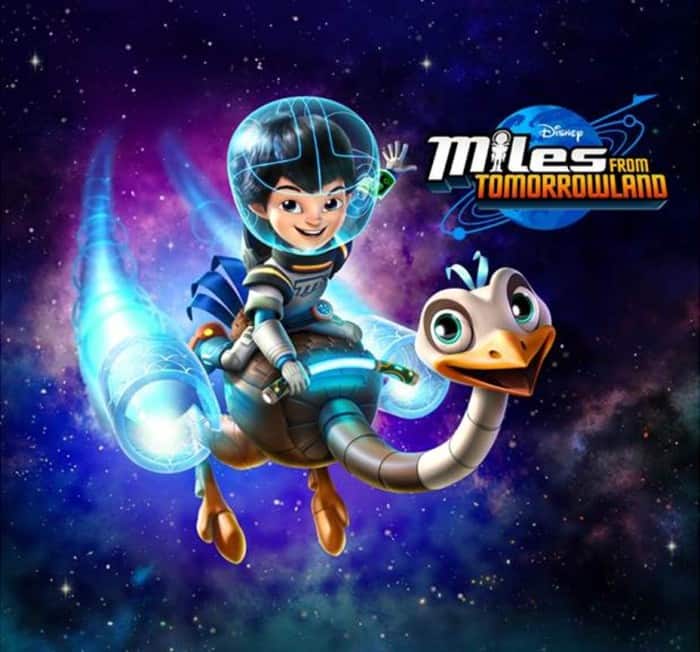 Miles from Tomorrowland: Space adventurer Miles Callisto is always ready for action, traveling through the universe with his family and his best friend, a robo-ostrich named Merc. The family includes mom Phoebe, the ship's captain who sets a good example and encourages her family on every mission; dad Leo, a laid-back pilot and inventor who isn't afraid to try new things; and big sister Loretta, who is a brilliant computer coder and always has her brother's back. Together, they use teamwork and problem solving as they encounter obstacles while completing missions throughout outer space for the Tomorrowland Transit Authority. The Callistos' home base is a floating space station called the Stellosphere, and the StarJetter is the vehicle they use to go to other planets and galaxies. Each episode features a fact related to space or science that inspires the storyline.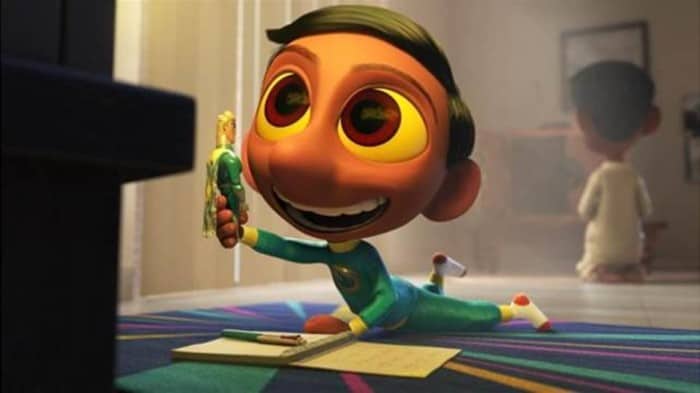 Sanjay's Super Team is a Pixar short animated film directed by Sanjay Patel. It premiered on June 15, 2015 at theAnnecy International Animated Film Festival in France, and is scheduled to be attached to the theatrical release of Pixar's The Good Dinosaur on November 25, 2015.
Inspired by Patel's own childhood when he felt conflicted by the modern world and Hindu traditions of his family, Sanjay's Super Team follows the daydream of a young Indian boy, bored with his father's religious meditation, who imagines Hindu gods as superheroes.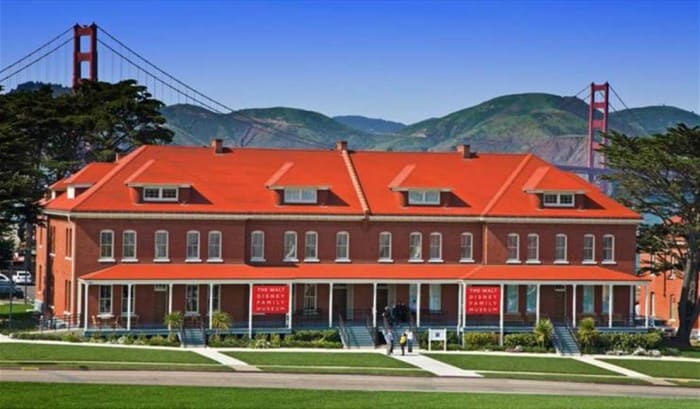 The Walt Disney Family Museum is an American museum that features the life and legacy of Walt Disney. The museum is located in The Presidio of San Francisco, part of the Golden Gate National Recreation Area in San Francisco. The museum retrofitted and expanded three existing historic buildings on the Presidio's Main Post. The principal building, at 104 Montgomery Street, faces the Parade Ground, and opened on October 1, 2009.
The Walt Disney Family Museum, LLC is owned, operated and funded by the Walt Disney Family Foundation, a non-profit organization established by Disney's heirs (including Diane Disney Miller, Disney's biological daughter and founder of the museum). It is not formally associated with The Walt Disney Company, the media and entertainment enterprise.
Toy Story's 20th Anniversary: While we are there we will a tour through Pixar's archive warehouse in celebration of the 20th Anniversary of TOY STORY, so below I am sharing the D23 trailer with John Lasseter, Randy Newman.
Becky
Newly middle-aged wife of 1, Mom of 3, Grandma of 2. A professional blogger who has lived in 3 places since losing her home to a house fire in October 2018 with her husband. Becky appreciates being self-employed which has allowed her to work from 'anywhere'. Life is better when you can laugh. As you can tell by her Facebook page where she keeps the humor memes going daily. Becky looks forward to the upcoming new year. It will be fun to see what 2020 holds.