8 Fun Facts About Phyllis Smith (Sadness) and Richard Kind (Bing Bong) #InsideOut #InsideOutBloggers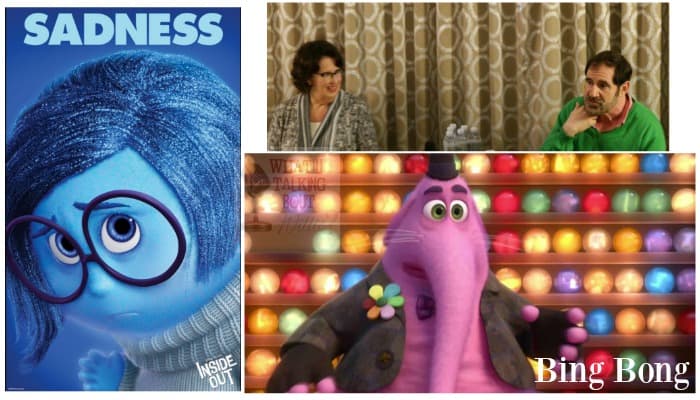 Becky
Newly middle-aged wife of 1, Mom of 3, Grandma of…
**Disney provided Me With A Full Expense Paid Trip To San Francisco For The #InsideOutBloggers, #GoodDinoEvent, #MilesEvent & #Waltagram Press Trip. No Other Compensation was Given. The Opinions In My Posts Are 100% my Own.**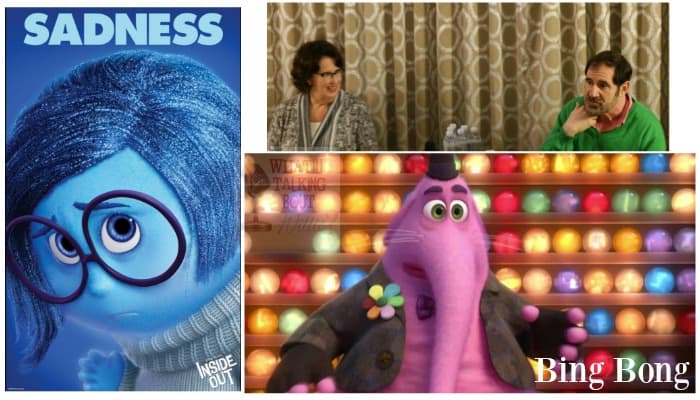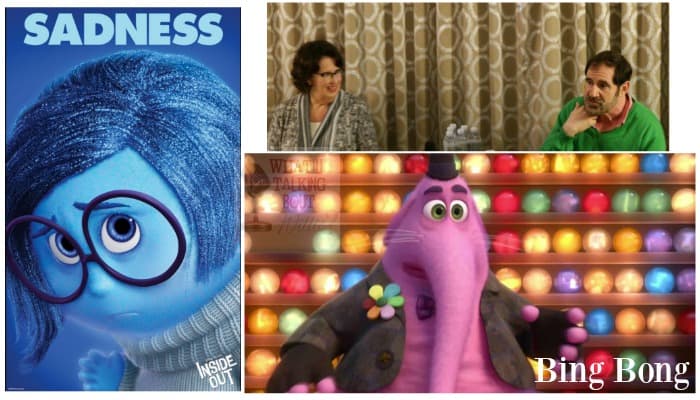 8 Fun Facts About Phyllis Smith (Sadness) and Richard Kind (Bing Bong) #InsideOut #InsideOutBloggers
While in San Francisco we had the pleasure of interviewing the actors behind the characters. Sadness (played by Phyllis Smith) and Bing Bong (played by Richard Kind).
Some background on Phyllis Smith and Richard Kind
If you are a fan of 'The Office' you will remember Phyllis Smith played Phyllis Vance. Richard Kind is best known for his character on 'Spin City' and possibly 'Mad About You'.
Phyllis Smith: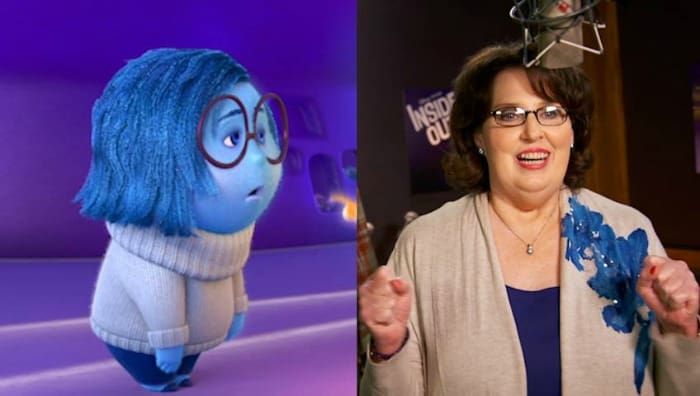 It was so interesting to listen to Phyllis not only speak about her role in Inside Out but where she started out and how long it took her to get where she is today. This was her first time doing a voice-over, which was very surprising to me.
Facts about Phyllis:
Before acting, she was a dancer until she sustained an injury that ended her dancing career.
While working as a receptionist at an Aerospace Defense Company, she did go and audition for a 'mousey' part on a court show.
She mentioned at that interview that she would be good in the casting department, it took her a year to get called back for that job.
She worked in casting for 19 years before she unknowingly auditioned for a part (as Pam) for 'The Office'.
She was cast as the part of Phyllis Vance without knowing she had actually auditioned.
(in regards to her finally getting into acting, "….in all seriousness I think God knew the inner desires of my heart and allowed me to have a new career in my older age. "
She didn't realize how popular her character was as Sadness in Inside Out.
When she started her part as Sadness she was very insecure, this was helpful as that helped her part because, "….because they didn't want sadness to just be a sad sack that was annoyingly crying all the time. So they actually fed into my real insecurities. It worked."
Richard Kind: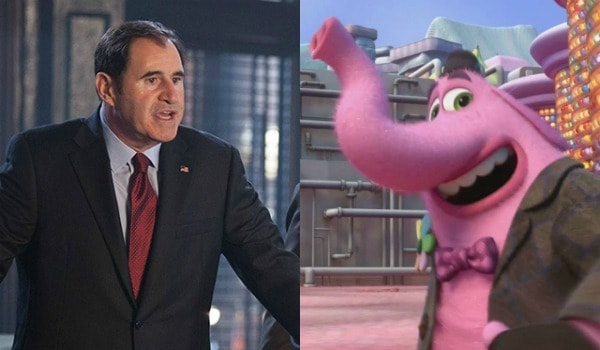 The energy that Richard has is infectious. From the first moment he stepped into the room it was evident that he is such an insightful and deep-hearted man.
Facts about Richard:
When Richard read for the part of Bing Bong the producer and director had already decided he would play that part.

His character/himself would not be a part of any of the ad campaigns. Which he was more than fine with.

When the cast went to the Cannes, he was told by Pete he wouldn't be going. He tried to act like it was ok, but deep down it wasn't. He was hurt.
When the movie came out Richard realized the brilliance of Pixar because no one was expecting his character to be in the movie.
Richard didn't really get a chance to improvise because usually he plays off the other person/character. So due to the fact that he did his parts by himself, there wasn't that opportunity.
Richard knew after his daughter saw a small clip of a scene that he was in and she broke down sobbing that the essence of the movie with resonate with the viewers.
When reading for his part he was only in the studio 8 times total.

The part of his character that Richard identified with most was certainly his (Bing Bong's) energy because there was a lot. Also, I can be loud. Also thinks I'm more animated off stage than I am on. I happen to think that I'm a nice man. I live my life with morality and ethics.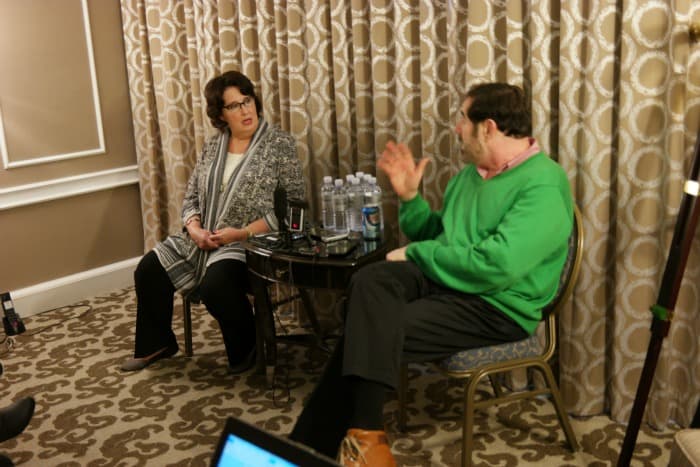 Normally I do not have a chance to actually speak to one of the actors during an event. Phyllis was kind of talking to a few of us after our group picture and I had to mention that I always felt bad for her character on 'The Office'. She took my hand in both of hers and said that was so sweet. (or something to that effect because it is kind of a blur). She was just so warm and caring, kind of a mix between very motherly and grandmotherly. She warmed my heart.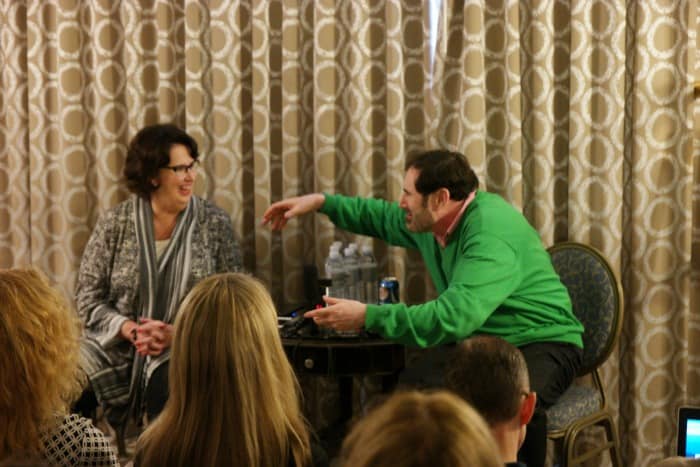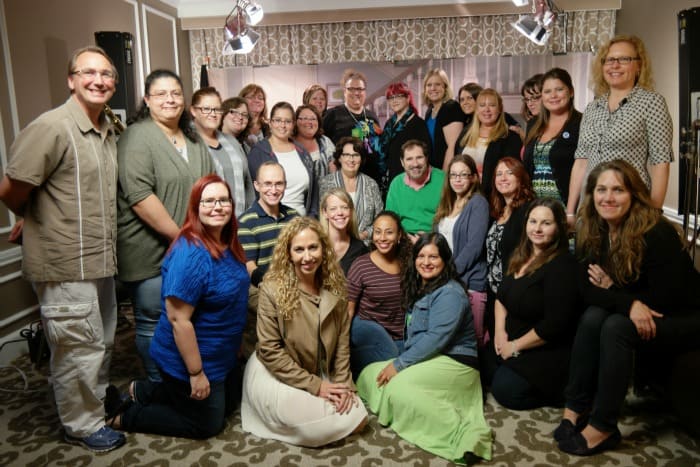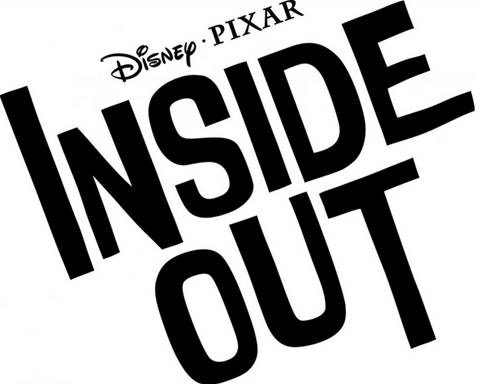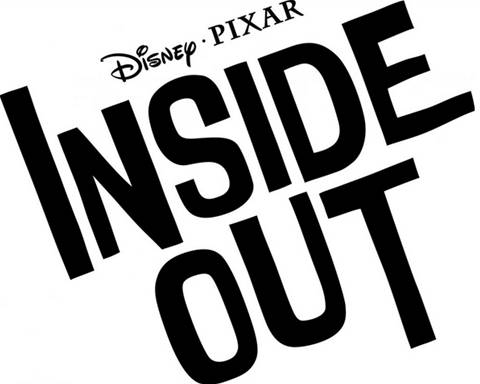 Becky
Newly middle-aged wife of 1, Mom of 3, Grandma of 2. A professional blogger who has lived in 3 places since losing her home to a house fire in October 2018 with her husband. Becky appreciates being self-employed which has allowed her to work from 'anywhere'. Life is better when you can laugh. As you can tell by her Facebook page where she keeps the humor memes going daily. Becky looks forward to the upcoming new year. It will be fun to see what 2020 holds.