Jambo Book Club Subscription Box is a Gift That Gives All Year Long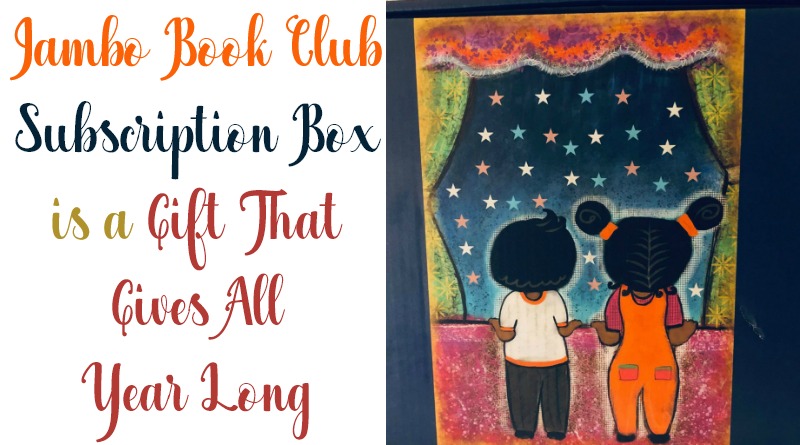 Becky
Newly middle-aged wife of 1, Mom of 3, Grandma of…
Disclosure:  I received a book subscription box in order to facilitate my review.  All opinions are my own.
Reading is one of the greatest gifts you can give a child.  With a Jambo Book Club subscription, your gift could be one for the whole year. They have 3, 6 and 12-month subscription choices so if a year isn't your thing yet, no worries.  Also, a subscription to a mixed box of books (age-wise), could be perfect for a family of children.  Talk about all of your shopping finished in one swoop.
About Jambo Books
"Jambo means "Hello".  Hello is an invitation to start a connection, to learn something new, to expand our notion of what it is to be human." says Jambo Books.
Jambo Books is a children's book subscription box company. They send 2-3 age-appropriate books to their members each month that feature children of color as the stars of their own stories. Jambo books show children of color in situations where children's literature rarely places them – making friends, raising pets, loving grandparents and fighting dragons. The books arrive with a personalized letter in boxes beautifully decorated with art that celebrates the joy of childhood. They currently serve children aged 0-13.
What Books We Received for Our Jambo Book Club Subscription Box
Please Note: Each book has a link to our Amazon affiliate link. If you purchase via our Amazon link we will receive a small commission which is no extra cost to you!
Eating the Rainbow by Star Bright Books which is for ages (0-2)
Children will have fun learning the names and colors of the colorful and nutritious fruits and vegetables shown on each page of this board book. Bright photos featuring a diverse array of children enjoying healthy, delectable foods will inspire other youngsters to try new foods.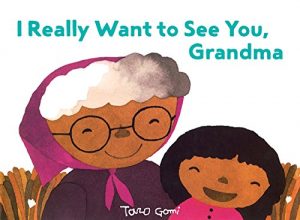 Really Want to See You Grandma by Taro Gomi for ages (3-4)
Yumi and her grandmother have the same great idea: They want to see each other. So they each head out to do just that, only to completely miss each other along the way! No problem—they'll just head back home and wait for the other to return. The trouble is that they have the same great idea—again—resulting in the ultimate missed connection! Will this duo ever find each other? Leave it to bestselling author-illustrator Taro Gomi to spin an action-packed story that sweetly, and humorously, celebrates the powerful grandparent-child bond.
Jabari Jumps by Gaia Cornwall for ages (5-6)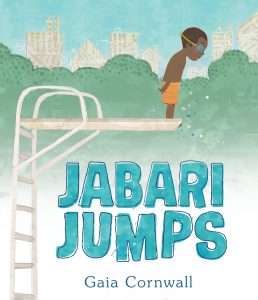 Working up the courage to take a big, important leap is hard, but Jabari is almost absolutely ready to make a giant splash.
Jabari is definitely ready to jump off the diving board. He's finished his swimming lessons and passed his swim test, and he's a great jumper, so he's not scared at all. "Looks easy," says Jabari, watching the other kids take their turns. But when his dad squeezes his hand, Jabari squeezes back. He needs to figure out what kind of special jump to do anyway, and he should probably do some stretches before climbing up onto the diving board. In a sweetly appealing tale of overcoming your fears, newcomer Gaia Cornwall captures a moment between a patient and an encouraging father and a determined little boy you can't help but root for.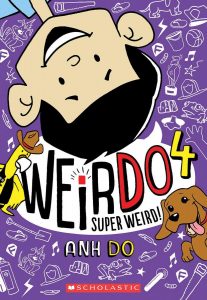 WeirDo by Anh Do for ages (7-9)
Weir's back and super weird!
Dad's training to become a firefighter, while Weir's busy with Pet Day!
Will FiDo and Blockhead freeze up or find fame? It won't be easy . . . but it will be funny!
Blackbird Fly by Erin Estrada Kelly for ages (10-13)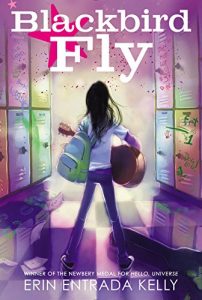 Apple has always felt a little different from her classmates. She and her mother moved to Louisiana from the Philippines when she was little, and her mother still cooks Filipino foods and chastises Apple for becoming "too American." When Apple's friends turn on her and everything about her life starts to seem weird and embarrassing, Apple turns to music. If she can just save enough to buy a guitar and learn to play, maybe she can change herself. It might be the music that saves her . . . or it might be her two new friends, who show her how special she really is.
Erin Entrada Kelly deftly brings Apple's conflicted emotions to the page in her debut novel about family, friendship, popularity, and going your own way. "A must-read for those kids cringing at their own identities."—Bulletin of the Center for Children's Books.
Jambo Book Club Subscription Box Pricing is as follows below:
Monthly Subscription: $24.99 a month
3 Month Subscription: $67.50 (Save 10%!)
6 Month Subscription: $124.00 (Get one month free!)
12 Month Subscription: $249.90 (Get two months free!)
To purchase a Jambo Book Club subscription box go to Jambo books website here.
Follow Jambo Book Club Subscription Box on their Social Media below:
Facebook  | Twitter  | Pinterest  | Instagram | YouTube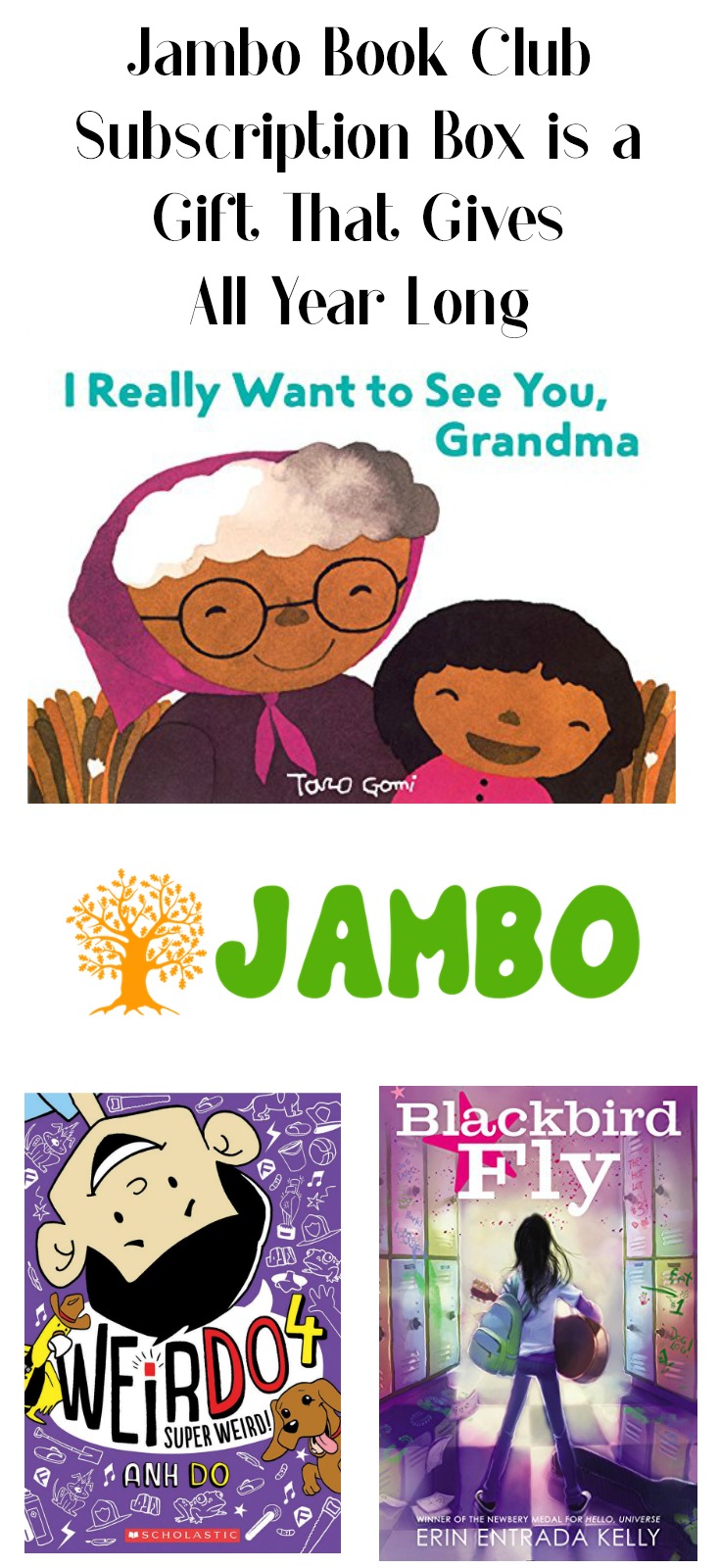 Disclosure: Some of the links in this post are 'affiliate links.' This means if you click on the link and purchase the item, I will receive an affiliate commission.
Becky
Newly middle-aged wife of 1, Mom of 3, Grandma of 2. A professional blogger who has lived in 3 places since losing her home to a house fire in October 2018 with her husband. Becky appreciates being self-employed which has allowed her to work from 'anywhere'. Life is better when you can laugh. As you can tell by her Facebook page where she keeps the humor memes going daily. Becky looks forward to the upcoming new year. It will be fun to see what 2020 holds.