Little-Known Health Tips for Your Pet Puppy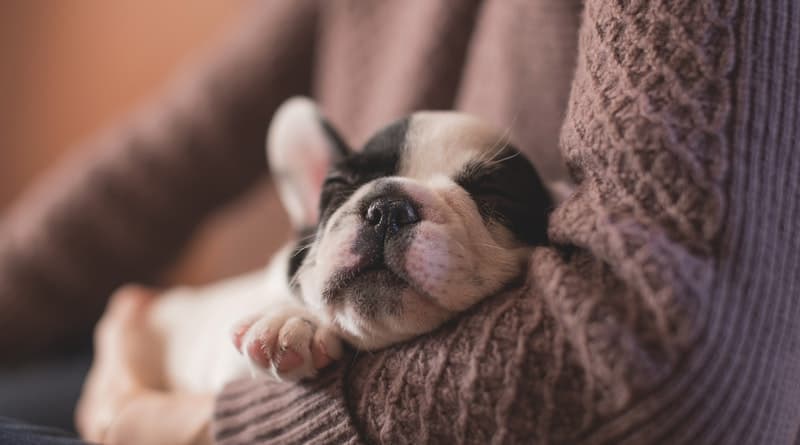 Becky
Newly middle-aged wife of 1, Mom of 3, Grandma of…
Having a pet dog can be one of life's greatest joys–especially if you get that dog as a puppy. Watching a puppy grow up can be fulfilling and full of excitement, but it also requires a lot of work. One of the most important things that all puppy parents should know is how to keep your puppy healthy. While many pet lovers know the basics of caring for a pup, there are some interesting, lesser-known puppy health tips that you might want to learn. These can ensure that your puppy stays as healthy, comfortable, and energized as possible. Learn more about your puppy's health below.
Puppies Should Be Treated for Parasites at 4 Weeks
When your puppies are born, you won't want to treat them for ticks and fleas (and heartworm, whipworm, or roundworm) right away. That's because their tiny bodies are too small to handle the treatment. However, once your puppies reach 4 weeks and 2 pounds of body weight, it's time to treat them preventatively for parasites. Sentinel flavor tabs are a good option for helping prevent disease in puppies, but consult your vet for the best option before choosing a treatment.
Doggy Daycares Should Be Carefully Screened
You're busy and you want to make sure that your pooch is properly attended to when you're at work. However, you can't just take your pup to any daycare. Once your puppy has had the required shots and preventative treatments, check out doggy daycares in your area and make sure they are clean and safe enough for your pet. Check out how they sanitize the play area, how many dogs are kept in one space, and whether big and little dogs (or puppies and older dogs) are kept together. You want to ensure that your dog is given as much room as possible, with dogs like him (and in a place that is clean and sanitary) in order to keep him happy and healthy.
Pay Attention to Your Puppy's Oral Care
Your puppy's mouth is tiny, you might not be thinking that anything bad could happen in it. However, you should be sure to start paying attention to your pup's oral care right away in order to prevent health problems. Oral health issues don't just affect his breath or the way his teeth look. Gum disease and infection can enter your dog's bloodstream and cause oral and systemic problems. So, start brushing your puppy's teeth right away with a puppy toothbrush and flavored toothpaste. Also, consult your vet about when the best time is for you to get him professional teeth cleaning under anesthesia for the first time.
Protect Puppy Paws
Puppy boots aren't just cute (or for the winter), they can be really helpful for your puppy year-round. When the asphalt is hot in the summer, consider protecting your puppy's paws with shoes or booties. These will protect his new, sensitive feet from being burned on hot asphalt and causing him damage or discomfort.
When you get a puppy, it can help to arm yourself with a knowledge about how to take care of that dog, so that you can be prepared to have a little one in your house. By learning as much about puppy health as possible, you can raise a puppy that grows into a healthy strong dog and is around to enhance your life for as long as possible.
Listed below are some links to helpful resources referenced in the article:
https://www.allivet.com/p-1013-sentinel.aspx
https://www.banfield.com/pet-healthcare/additional-resources/ask-a-vet
Becky
Newly middle-aged wife of 1, Mom of 3, Grandma of 2. A professional blogger who has lived in 3 places since losing her home to a house fire in October 2018 with her husband. Becky appreciates being self-employed which has allowed her to work from 'anywhere'. Life is better when you can laugh. As you can tell by her Facebook page where she keeps the humor memes going daily. Becky looks forward to the upcoming new year. It will be fun to see what 2020 holds.