Make Easter Special with Chocolat Frey #IntroducingChocolatFreyNA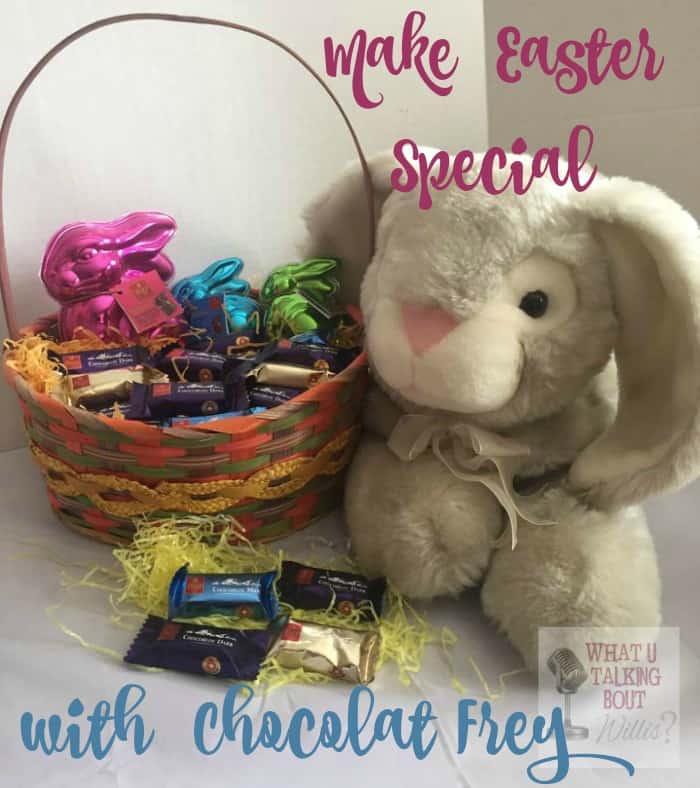 Becky
Newly middle-aged wife of 1, Mom of 3, Grandma of…
Chocolat Frey is a company that believes in renewability. They believe in adopting a careful approach to our environment as well as using viable farming which provides the very best opportunities for our farmers. Chocolat Frey is also UTZ certified.
They are proud to be the number one chocolate in Switzerland which allows for the ultimate chocolate experience. Chocolat Frey was originally developed in 1887 by two brothers, Max and Robert Frey. Due to their passion for creating individuality when it comes to their Swiss chocolate products they became the nuts and bolts for the company's guarantee to greatness.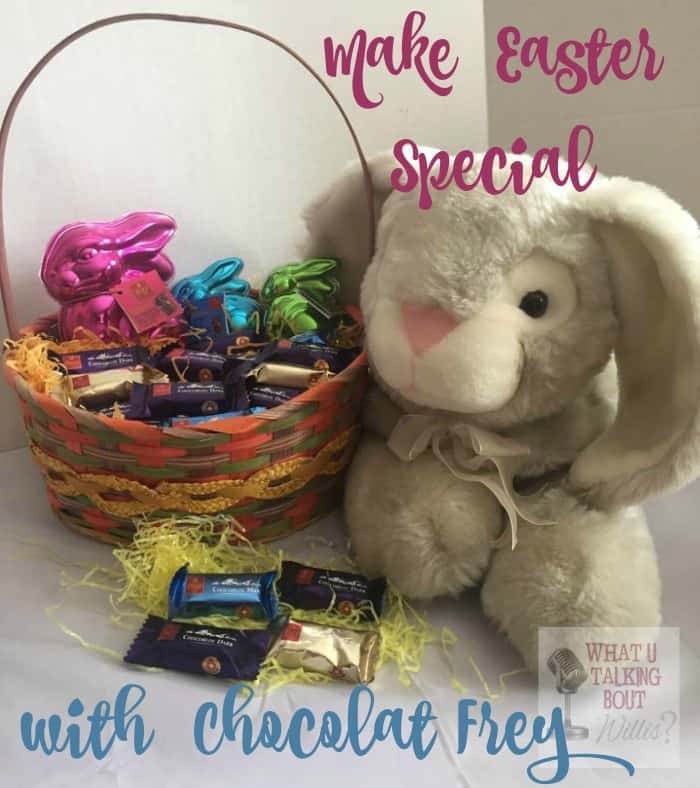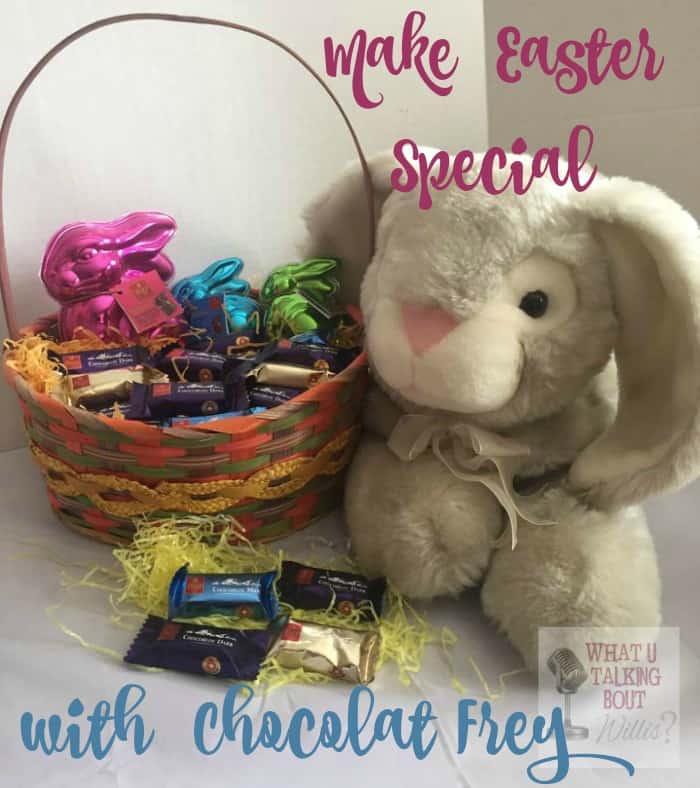 I love chocolate, but in all honesty, the chocolate that leaves a 'shortening' residue in my mouth is not in my opinion chocolate. With Chocolat Frey, there are absolutely no worries about that. Their chocolate is top-of-the-line. You can tell when you bite into it that they are using only the finest chocolate. I can't really pick a favorite. I have always enjoyed dark chocolate but it is really hard to pick between their dark, milk and white. They are just that good. Chocolat Frey is already a favorite of my husband's. He snuck some of the bunnies when I didn't realize it, but then left their 'shell' with my other candy. I think he didn't realize I would notice. Honestly, I didn't until I went to take some photos to share with you.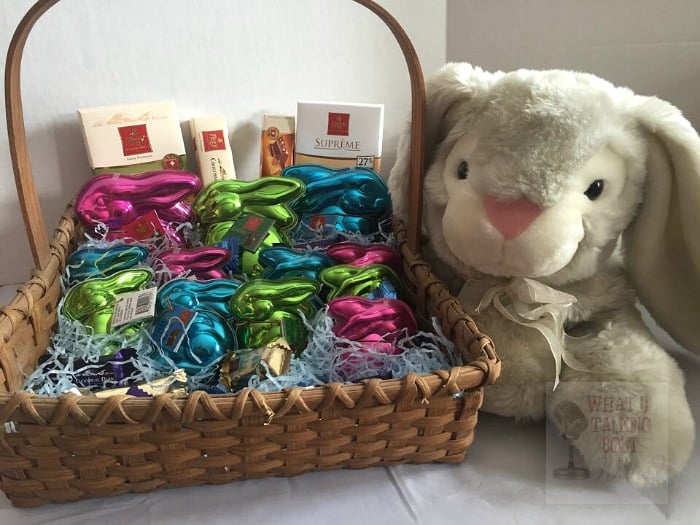 Chocolat Frey will become a household name in America. They are reasonably priced, but they taste like they cost a fortune. There is no reason why you won't want to make them a part of your Easter traditions. I do know after having the opportunity to review their candy, I will have a hard time accepting anything less. Not only is their chocolate delicious, the larger bars contain premium nuts such as full-size almonds, hazelnuts, caramelized hazelnut pieces, and crunchy caramelized almond pieces. Be sure to visit Chocolat Frey Everyday Assortment Facebook album , and you can follow them to keep up with their latest news!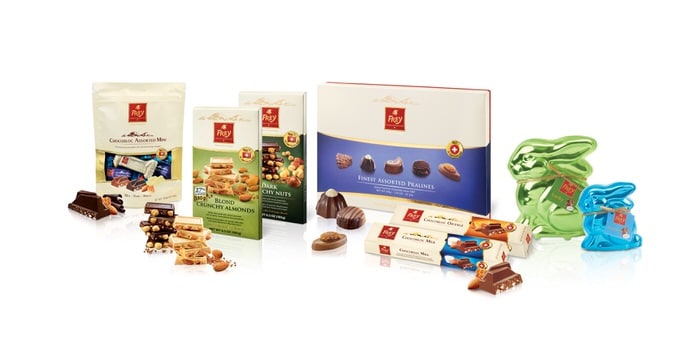 They have a few variations of their Swiss Premium Chocobloc.
Chocobloc flavors are:
Chocobloc Dark is Swiss extra dark chocolate with almond-honey nougat.
Chocobloc White is Swiss white chocolate with almond-honey nougat.
Chocobloc Orange is Swiss milk chocolate with orange flavor and almond-honey nougat.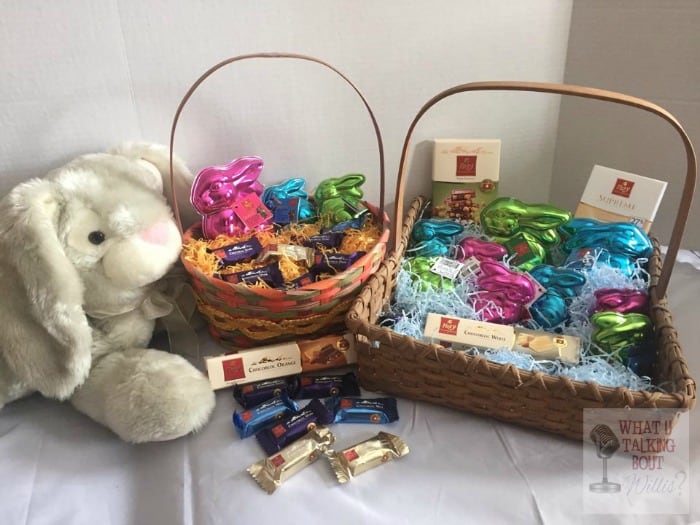 Chocolot Frey comes in:
bars
mini bars
swiss chocolate & premium nut bars
artfully crafted swiss pralines
chocolate bunnies which come in two sizes as well as in three different colors (pink, blue, green)
Look for these great new products coming to a store near you.
Disclosure: This is a Fashionista Event and a promotional item was provided to me by Chocolat Frey. Hosts for this event are Still Blonde after all these Years and ModlyChic.

Becky
Newly middle-aged wife of 1, Mom of 3, Grandma of 2. A professional blogger who has lived in 3 places since losing her home to a house fire in October 2018 with her husband. Becky appreciates being self-employed which has allowed her to work from 'anywhere'. Life is better when you can laugh. As you can tell by her Facebook page where she keeps the humor memes going daily. Becky looks forward to the upcoming new year. It will be fun to see what 2020 holds.