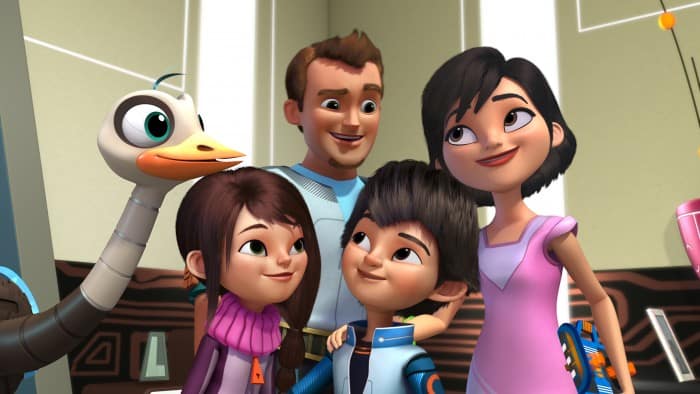 Becky
Wife, mother, grandma, blogger, all wrapped into one person, although…

"Miles from Tomorrowland" NEW episodes – Friday 3/20
Are you having a 'blastastic' week so far? I wanted to make sure you knew about the 3 new back-to-back "Miles from Tomorrowland" episodes premiering this Friday March 20 starting at 9:00 a.m. ET/PT on Disney Channel. These episodes air as part of Disney Junior's "Triple Play Friday" programming event which features 3 back-to-back episodes of popular Disney Junior series airing each Friday throughout the month of March.
Below is the information for the new Miles from Tomorrowland episodes, along with 2 clips from "Happy Captain's Day":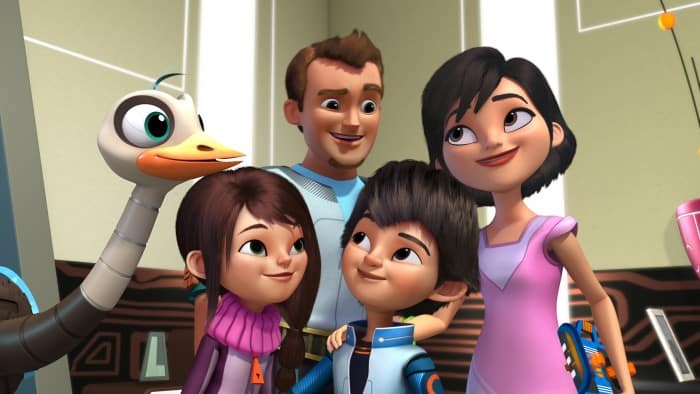 "Happy Captain's Day / Planet of the Plants" premieres at 9:00 AM ET/PT on Disney Channel
In an effort to give Captain Phoebe a wonderful Captain's Day, Miles, Loretta and Leo embark on a nearly impossible space-task. Then, during a mission to Antheia, a planet completely covered with orange plants, the Callistos discover something stranger than the plants.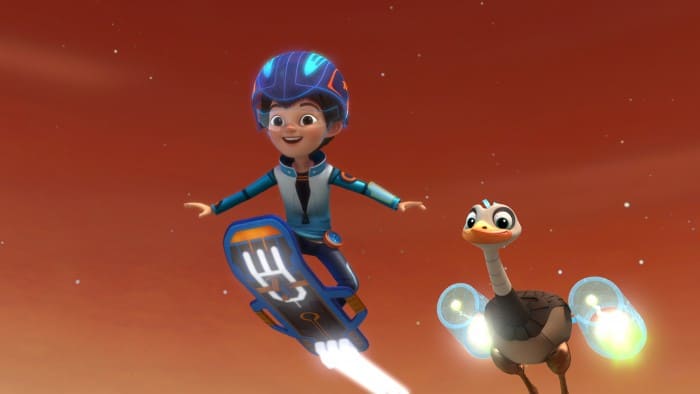 "Ride of the Quarkons / Downsized" premieres at 9:25 AM ET/PT on Disney Channel
The Callistos encounter a pod of Quarkons blocking the Photon Superhighway. Then, when the Callisto family is accidentally shrunken down by the Tomorrowland Mail-alien, the tiny family must work together to help Merc save an off-course starship.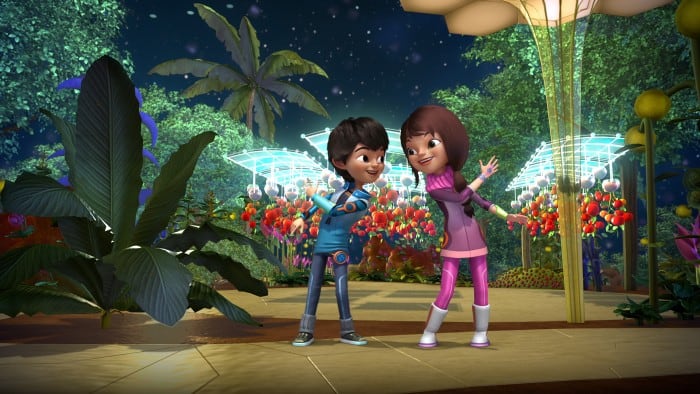 "To the Goldilocks Zone / Hiccup in the Plan" premieres at 9:50 AM ET/PT on Disney Channel
Miles helps scout out the perfect planet for his Earth friend Haruna to live on. Then, the Callistos must figure out how to escape when a giant Sporjot alien swallows the Stellosphere.
I think Miles from Tomorrowland will be a fun series and something new for the little ones!
Becky
Wife, mother, grandma, blogger, all wrapped into one person, although it does not define her these are roles that are important to her. From empty nesters to living with our oldest and 2 grandchildren while our house is rebuilt after a house fire in 10/2018 my life is something new each day.