Mission Belts Will Get You Back to School in Style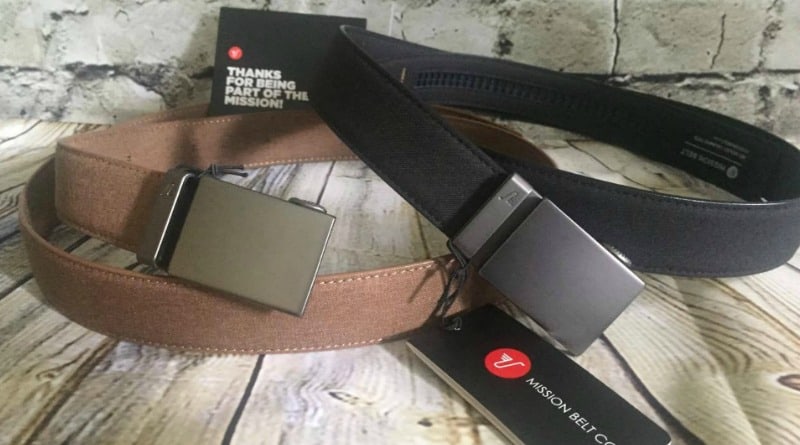 Becky
Newly middle-aged wife of 1, Mom of 3, Grandma of…
Where were Mission Belts when my boys were in school?
We went through so many belts because they would wear out the holes when they gained or lost weight.  Not to mention when they would have to undo their belts for gym class on top of the normal getting dressed each day.  This is no longer going to be an issue with Mission Belts.  My husband has also worn his belts until he just couldn't wear them any longer, I am excited to replace his belts with these!
About Mission Belts' "Mission"
First I just love their statement on their Mission page.  "Give a man a fish he eats for a day, teach a man to fish and you feed him for a lifetime".
You will want to remember when you purchase a Mission belt you become a part of a great
When you buy a Mission Belt you become a part of a great big-hearted effort – or as they like to call it, THE MISSION. At MISSION BELT, they want you to look and feel good. So a dollar from every belt goes to fight hunger and poverty worldwide through micro-lending.
Their micro-loans range from $25-$500 dollars per loan. Small loans make great big differences. There are millions of industrious, motivated people striving for a better life, and sometimes the only thing holding them back is a little capital to get started. It's a hand up, not a handout.  I really love their philosophy.
You can read more about their Mission here.
How the Mission Belts Work
The features of the Mission Belts are so cool.
First of all there are NO HOLES… yep you heard me no holes.  You will not have to worry about worn out looking holes again.  Or the holes that stretch out and make it so the belt isn't as sloppy as ones with holes can be.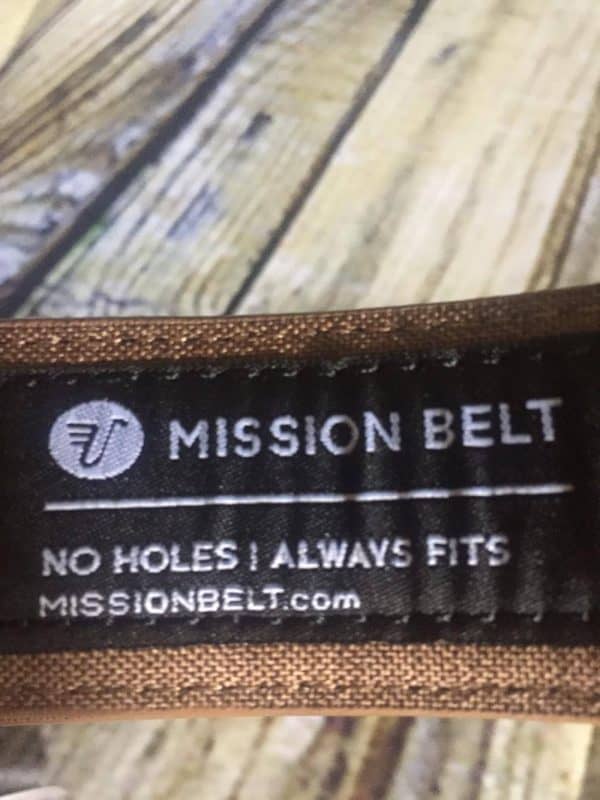 You will get the perfect fit, yes I said perfect fit.  Each belt will adjust 1/4″ whereas your normal belts adjust in increments of 1″ holes.
No cracks because like I mentioned above, there are no holes.  You aren't apt to have them crack due to the stress that can be put on holes in the other belts.  These belts will also always fit.  So if you gain a little weight around your middle or even lose a few pounds, you will not have to worry.  No one will know if you have to adjust the belt either way-so it is only your business!
No worries during the airport security check-in.  Your belt will come off as easy as it will go back on.  Also these belts are interchangeable.  You can choose different belt colors and different buckle colors and interchange them to suit your mood or look.  They offer 2 different widths of belts (35mm and 40mm) and you just have to make sure your buckles are for the same belts or else it won't work for them to share.
While wearing your Mission Belt you can feel good knowing you are helping to fight against global hunger and poverty.  So you will look and feel great!
So what did my husband pick? The picture above are the 2 belts he chose and you can find them here and here.     He picked  CANVAS BELTS (40MM) Pitch Black and the buckle he chose Iron or Gun Metal.  He also chose CANVAS BELTS (40MM) in Desert Tan with the  same color buckle as his black belt. True quality is all I can say.
Believe me when I say you will love your Mission Belt! Classy and sharp that is what you will feel like when you wear your own!
You can follow Mission Belt on their Social Media Below:
Facebook | Twitter  | Instagram | Website
Becky
Newly middle-aged wife of 1, Mom of 3, Grandma of 2. A professional blogger who has lived in 3 places since losing her home to a house fire in October 2018 with her husband. Becky appreciates being self-employed which has allowed her to work from 'anywhere'. Life is better when you can laugh. As you can tell by her Facebook page where she keeps the humor memes going daily. Becky looks forward to the upcoming new year. It will be fun to see what 2020 holds.