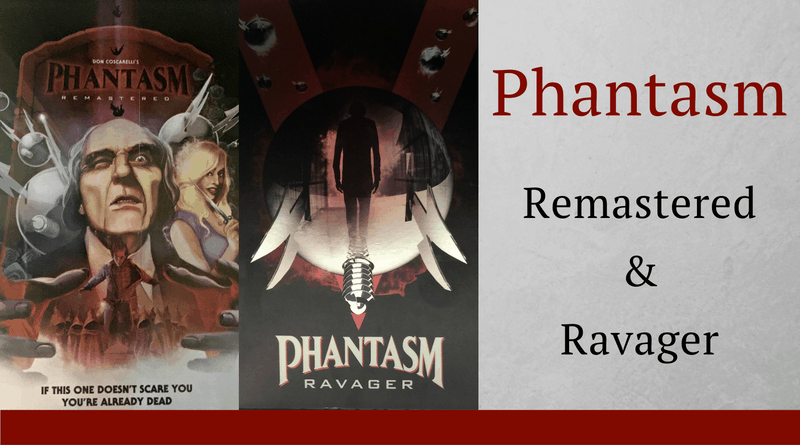 I received Phantasm Remastered and Phantasm Ravager in exchange for this post; however, all opinions are 100% my own.
Phantasm is an amazing movie series, which is why I was so excited to get the chance to check out Remastered and Phantasm Ravager. It's been awhile since I've seen this series, so I couldn't wait to see if the original movie lived up to my expectations and if the newest sequel would fit right in with this classic series. Fortunately, both movies met all of my expectations.
Phantasm Remastered
Phantasm Remastered did not disappoint. I enjoyed all The Phantasm movies growing up and did not know what to expect watching it again years later. Usually being to out of date it would be a disappointment from special effects to clothing, however I enjoyed it almost as much as the first time. If you like scary movies this classic is worth the time.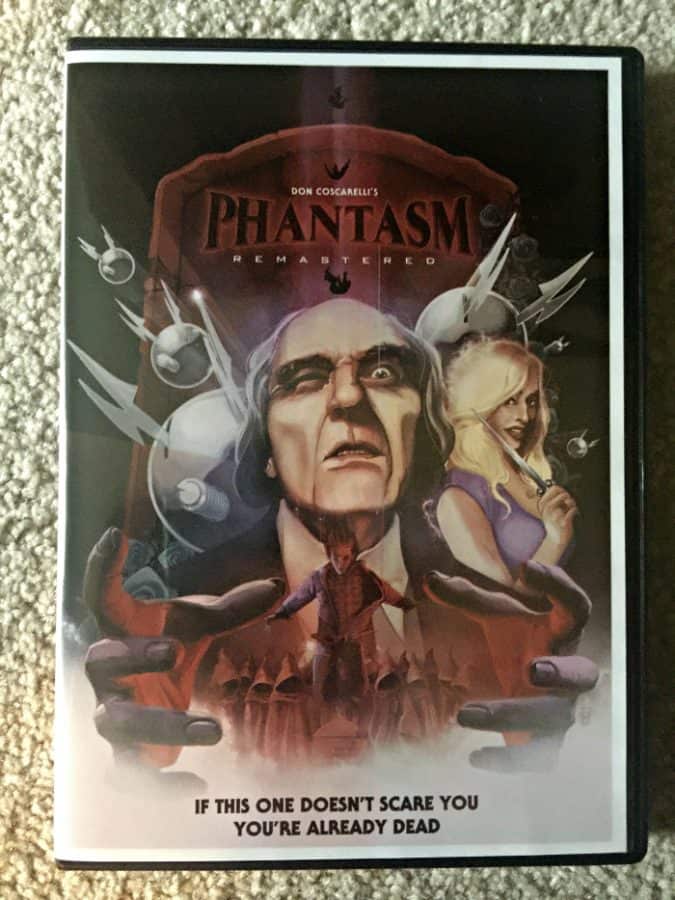 Phantasm Ravager
If you enjoy the first Phantasm, then this sequel should be on your list of movies to watch! I love how Ravager holds all of the appeal of the first movie, including all of the original actors, but with updated effects. You will be on the edge of your chair the entire time as you watch this movie.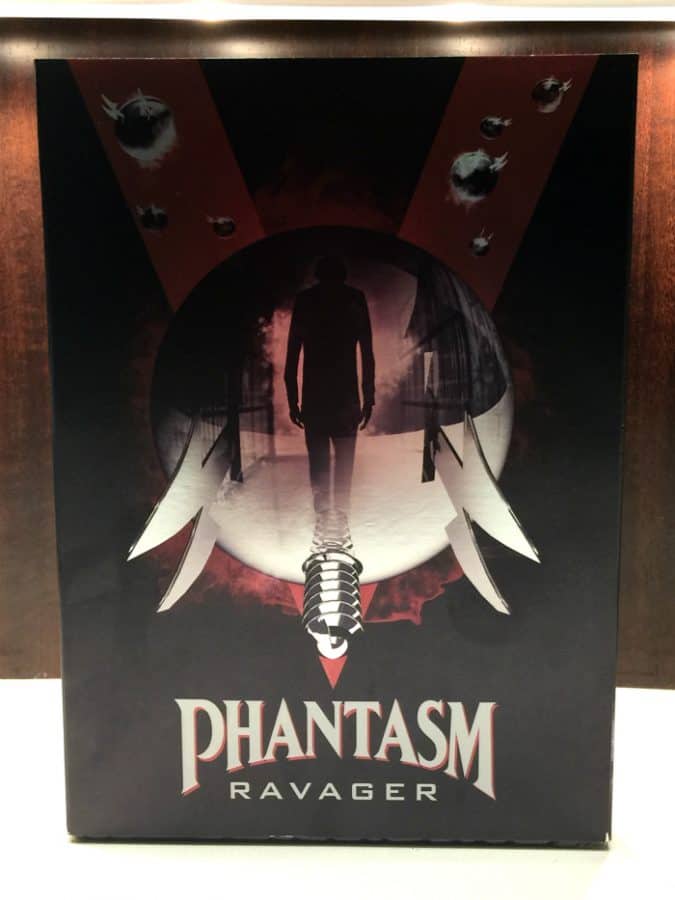 Overall, Phantasm Remastered and Phantasm Ravager were fun to watch. It was a wonderful experience to be able to watch the original and compare it to the newest installment of the series. I would highly recommend these for any Phantasm fanatic.
About Phantasm:
PHANTASM: RAVAGER
PHANTASM: REMASTERED
Two Terrifying Titles in Don Coscarelli's Legendary Horror Franchise
Debut on Blu-ray™ & DVD December 6
PLANO, TEXAS. (October 31, 2016) – Well Go USA Entertainment brings two terrifying installments in the cult favorite Phantasm series from legendary writer/director Don Coscarelli when the fifth installment in the franchise PHANTASM: RAVAGER and the original PHANTASM: REMASTERED debut on Blu-ray™ and DVD December 6.
David Hartman (Transformers Prime, Roughnecks: Starship Troopers) is the first new director of a film in the popular Phantasm series history with PHANTASM: RAVAGER, which features the entire original cast including Reggie Bannister – a veteran of all five films – A. Michael Baldwin, Bill Thornbury, and Kat Lester. Angus Scrimm takes up his iconic role as the terrifying Tall Man for the fifth and final time.
PHANTASM: REMASTERED presents Mike, Jody, Reggie, and the Tall Man as they've never been seen before. For the first time in high-definition, follow the trio in the remastered original classic that started it all, in which two brothers discover their local mortuary hides a legion of hooded killer dwarfs, a flying drill-ball, and the demonic mortician who enslaves the souls of the damned.
PHANTASM: RAVAGER Synopsis:
After battling with the Tall Man in Phantasm: Oblivion, a battered Reggie wanders through the desert in search of his missing friend, Mike. After recovering his 1971 Hemi 'Cuda, Reggie is targeted by two of the Tall Man's Sentinel Spheres and destroys them. He awakens suddenly to find himself sitting in a wheelchair pushed by none other than the elusive Mike! Although overjoyed by their reunion, Reggie is in this alternate dimension an aged and weary old patient in a psychiatric ward. And only he remembers their battled and bloodied past with the Tall Man. Reggie must travel between dimensions and discern what is reality in order to confront the mysteries at the heart of a decades-long struggle against evil. He is met with new and familiar faces along the way, and an epic showdown on the Tall Man's home world awaits!
PHANTASM: RAVAGER Bonus Material Includes:
Audio Commentary with Director David Hartman and Writer & Producer Don Coscarelli
Behind the Scenes
Deleted Scenes
Giant Dwarf
Escape from Dawn's Cabin
Cuda vs Sphere
Phuntasm: Bloopers & Outtakes
PHANTASM: RAVAGER has a runtime of approximately 86 minutes and is not rated.
PHANTASM: REMASTERED Synopsis:
At a funeral, Mike (Michael Baldwin), watches as a tall mortician clad in black (Angus Scrimm) tosses the unburied coffin into a waiting hearse as if it were nothing. Seeking the truth behind this unusual sight, Mike breaks into the mortuary, where he comes face-to-face with the sinister Tall Man. After barely managing to escape with his life, Mike enlists the help of his brother, Jody (Bill Thornbury), and their friend Reggie (Reggie Bannister). Together they set out to uncover the secrets of the Tall Man and those who dwell in his hellish world.
PHANTASM: REMASTERED Bonus Material Includes:
Audio Commentary with Director Don Coscarelli and cast members Michael Baldwin, Angus Scrimm, & Bill Thornbury
Graveyard Cars
Interviews from 1979 with Don Coscarelli and Angus Scrimm
Deleted Scenes
PHANTASM: REMASTERED has a runtime of approximately 90 minutes and is rated R for nudity, violence and intense scenes.