Preparing Jamaican Rum Cream Drinks Like a True Jamaican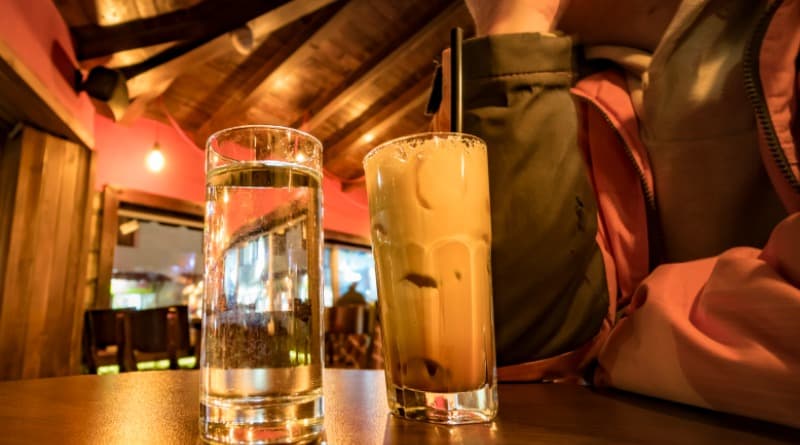 Becky
Newly middle-aged wife of 1, Mom of 3, Grandma of…
Jamaica is one of the most visited islands in the Caribbean. This is because they have amazing landscapes as well as flavorful food and drinks. Not all of us can go to Jamaica to enjoy a Rum Cream, but we can do it at home with a few simple ingredients. In this article, we are going to show you how to prepare drinks with Jamaican rum cream.
Before we start with five of our best receipts we are going to show you how to prepare Jamaican rum cream. This soft and creamy drink resembles Bailey's Irish cream. Nowadays, the Jamaican rum cream contains a few extra ingredients like nuts, spices or dried fruits. Here, you can find the original recipe which can be made in just a few minutes.
Jamaican Rum Cream
For this recipe, you are going to need 1 cup of each ingredient: Amber Rum sweetened condensed milk, and half & half cream. Also, you can add brewed coffee or chocolate syrup to give it a bit more flavor but also keep the original taste. All you have to do is to blend all of the ingredients until they are mixed.
If you have any leftover rum cream, you can just put it in the fridge for up to a week. Now that you finished the Jamaican rum cream recipe, you are ready to prepare different drinks like a true Jamaican. With this Jamaican rum cream, you can prepare a lot of interesting cocktails and drinks to make you feel like you are on a holiday in the Caribbean. Did you know alcohol was a pain reliever back in the day? If you have chronic sciatica or back pain check out the other things you can do these days to relieve that pain.
Hummingbird
This sweet and flavorful drink is going to make light up every party or barbeque. In order to make this amazing drink, you are going to use the homemade Jamaican rum cream as well as a few other ingredients including vodka, Kahlua, milk, and syrup.
First off, put 2 oz of vodka, 1 oz of Jamaican rum cream, ½ oz of Kahlua, milk, 1 banana, and strawberry syrup in a blender. Just like in the previous recipe, turn on the blender and let them mix for a few seconds. If you want, add some crushed ice into the blender or serve the drink with a few ice cubes.
2.
Mudslide
The Mudslide cocktail that is going to keep you cool during a hot summer day. Like the previous recipe, you are going to need 1 oz of vodka, 1 oz of Kahlua, and 1 oz of Jamaican rum cream. Also, for this drink, you can add vanilla ice cream. Blend all of these ingredients with a few ice cubes. Once they are well mixed together, you pour them into a glass and add some chocolate syrup for extra flavor.
3.
Cherry Bomb
If you want a drink with a fruity flavor, then you should try out this Cherry bomb recipe. Put 1/3 oz of Jamaican rum cream, 1/3 oz of Kahlua, 1/6 oz of cherry brandy, and 1/6 of banana cream. Mix all of these together for a few seconds. Pour it into a glass, add a few ice cubes and drink it as quickly as possible to enjoy the foam from the banana cream.
4.
727
As we mentioned earlier, you can also create shots with the Jamaican rum cream. 727 is a simple shot drink which is made with only 3 ingredients. For this recipe layer 1/3 oz of Kahlua, 1/3 oz of Jamaica rum cream liqueur, and 1/3 oz of Amaretto. Remember to put all of these ingredients in the fridge one hour before you make the shot.
5. Desert Skies
A fruity shot which is going to amaze all of your friends is the Desert Skies. This is another drink that can be made with only 3 ingredients. Keep them in the fridge for an hour or two before you make the shot to drink it as cold as possible. Layer 1/3 oz of Kahlua, 1/3 oz of apricot brandy, and 1/3 oz of Jamaica rum cream.
Conclusion
These are just a few easy and flavorful drink recipes you can make with Jamaica Rum Cream. As you probably noticed, all of these drinks can be made in a matter of minutes. Some of them have a fruitier flavor, while others are a bit stronger. Try to make all of these drinks and see which one you like the most. Store all of the ingredients in the fridge before and after you make the recipes in order to enjoy a cold drink on a summer day.
Becky
Newly middle-aged wife of 1, Mom of 3, Grandma of 2. A professional blogger who has lived in 3 places since losing her home to a house fire in October 2018 with her husband. Becky appreciates being self-employed which has allowed her to work from 'anywhere'. Life is better when you can laugh. As you can tell by her Facebook page where she keeps the humor memes going daily. Becky looks forward to the upcoming new year. It will be fun to see what 2020 holds.