Updating Your Homes Technology For Ultimate Entertainment & Comfort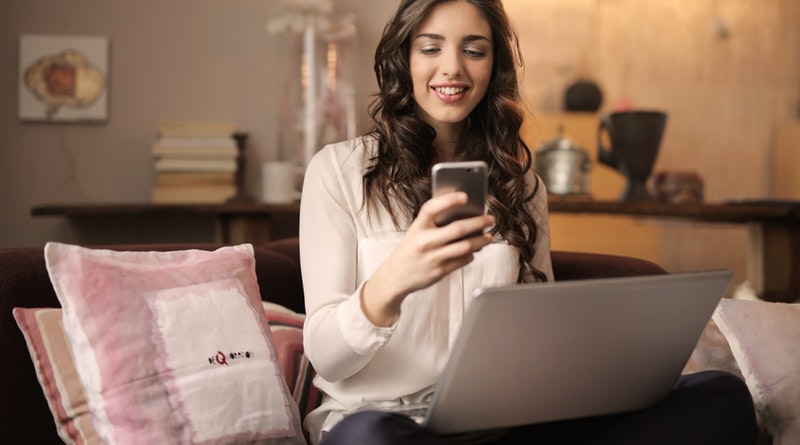 Becky
Newly middle-aged wife of 1, Mom of 3, Grandma of…
With the technology industry advancing at such a fast rate, there are so many new and exciting devices that you can make the most of inside your home. Every room can be decked out with the latest and greatest systems that offer both entertainment and comfort, and you can really personalize your technology to make it fit your own specific needs. Whether you run a busy family home or live it up in your own bachelor pad, the opportunity for an update can improve the entire experience of your usual surroundings. So, if you're feeling a little behind the times and would like to find out more about how you can add a sprinkle of advanced technology to your home, then read on to uncover some of the most amazing ideas that you can utilize today to reach maximum levels of satisfaction in no time at all.
The Kitchen
The gadgets and gizmos created specifically for use in the kitchen are aplenty, and you could easily spend hours and hours skimming through the almost limitless options that can take your mealtimes to a whole new level. Whether you're looking for something that can make cooking simpler or faster, or want to take your skills further to create Michelin star meals in your own home kitchen, there's a piece of technology that can help you to reach your goals! From the humble toastie maker that creates the perfect hot sandwich for an after school treats to specialized wine coolers that can ensure your tipple is the perfect temperature, anything you might think of it most likely available on the market right now. Always be sure to read the instructions before you use any kitchen devices and be mindful of any spills, as it's not a good idea for any wiring to come into contact with liquid.
The Living Room
Your living room is most likely your main entertaining space, so this is a room that you can fill to the brim with exciting and entrancing tech that can offer you a fun-filled experience like no other. A film buff could be in heaven with a large screen HD television or a high-quality projector, and you can take it even further by investing in one of the super speaker systems detailed by Max Your Home Time. There are even special USB sticks that you can pop in the side of your TV to view a whole range of shows and movies – perfect for a cozy night in! Speak systems can also be the perfect accompaniment to a house party, as you can project the music in the highest quality with the best bass possible. If comfort is one of the main priorities in your living room then you're in luck, as you can now invest in sofas that allow you to lay back and relax to make the most of their massaging capabilities as you unwind after a long day at work.
The Bedroom
Your bedroom should be a haven of relaxation and serenity, that can encourage you to drift off into a deep sleep and wake up feeling refreshed and ready to face the day. There are so many technologies that can aid you in doing this, and it couldn't be easier to start sourcing a few handy devices today. First of all, beds have evolved quite dramatically in recent decades to become as comfortable as ever, as you can now by beds that lift up to put you in a seated position and change by your control to suit however you would like. You can even buy luxurious heated blankets that can warm your bed in the chilly winter months to create the most toasty space in which you can easily fall asleep. If you're prone to being a little lazy, you can take advantage of voice control that can turn the lights off, close your blinds and so much more without having to even lift a finger! For those of you with a passion for beauty and style, you might want to invest in a chic vanity mirror coupled with LED lights that can allow you to do your makeup to the best possible standard. If you want to change the mood of your room with the help of technology, you could source some lava lamps, colored light bulbs or artificial candles that can help to set the scene.
See Also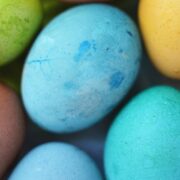 The Bathroom
You may believe that you cannot add a sprinkle of technological flair to your bathroom thanks to the water-filled environment, but you couldn't be more wrong! Of course when the industry advances forward they configure new ways for their devices to stand strong against liquid damage, and now there's tech made specifically for use inside your bathroom. Gone are the days of silent showers when you can invest in a waterproof radio that sticks to your bathroom wall – you can even connect your smartphone via Bluetooth and blast your favorite songs to sing as you scrub. You can even take it further and install a specialized television inside your bathroom walls that can allow you to watch your favorite shows whilst soaking in the bath! If baths are something you enjoy, then upgrading your tub to a new model with more features could be the best bet for you. From whirlpool baths to jet filled hot tubs, a hot soak alone can really transform your day so adding these extras can take it to a whole new level of relaxation.
Updating the technology of your home for ultimate entertainment and comfort has never been so simple when you can make the most of the amazing ideas detailed above. Try to tackle your transformation room by room to ensure that you can cover all of the necessary bases, and think about functionality as well as aesthetics whenever you make a new purchase. The kitchen, living room, bedroom, and bathroom can all benefit from the advancements in the technological industry, and your home could offer new levels of relaxation and luxury thanks to your new investments.
Becky
Newly middle-aged wife of 1, Mom of 3, Grandma of 2. A professional blogger who has lived in 3 places since losing her home to a house fire in October 2018 with her husband. Becky appreciates being self-employed which has allowed her to work from 'anywhere'. Life is better when you can laugh. As you can tell by her Facebook page where she keeps the humor memes going daily. Becky looks forward to the upcoming new year. It will be fun to see what 2020 holds.