Walmart Beef Products and Kingsford BBQ including a Chicken BBQ Recipe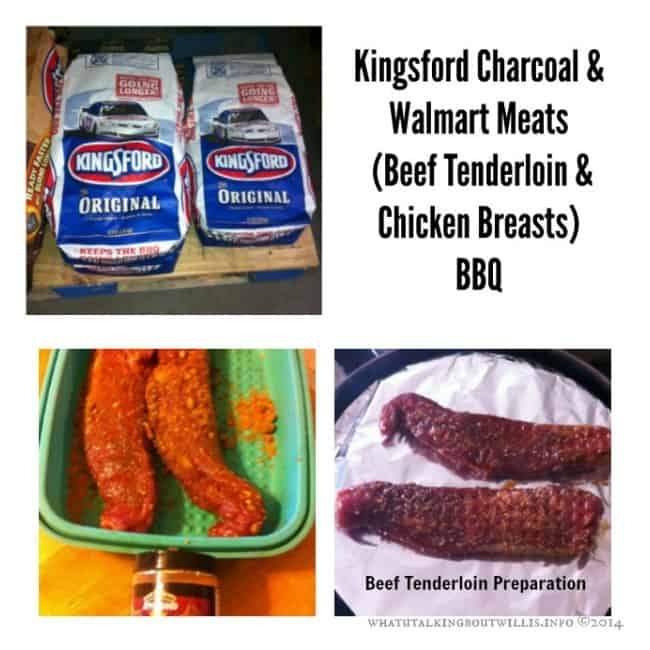 Becky
Newly middle-aged wife of 1, Mom of 3, Grandma of…
Walmart Beef Products and Kingsford BBQ including a Chicken BBQ Recipe
Many thanks to Walmart and Kingsford charcoal for their sponsorship of this post.
The best part of end of summer and the start of tailgate "season", in my opinion is the FOOD. Ok, honestly I enjoy gathering with my family and sharing the day with them creating memories, which always includes food. I always purchase my meat at Walmart whether it be for a picnic or a tailgate party, and always use Kingsford Charcoal. This family picnic was no different.
I prepared a Beef Tenderloin and Boneless Chicken Breasts (to accommodate all of the family). The Beef Tenderloin was a simple recipe (showing 2 tenderloins above) :
Recipe for Beef Tenderloin:
Beef Tenderloin on an Open Fire
Ingredients
2 Tenderloins (more depending on crowd)
We used Applewood rub laid in olive oil overnight.
Instructions
Then it was put on the smoker (with Kingsford charcoal and apple wood) for 4 hours.
After the smoking part was finished we put it on the outdoor grill with charcoal and cooked until medium well.
Sliced and Served.
Recipe for the BBQ Chicken:
BBQ Chicken
Author:
Ryan Family Recipe
The BBQ Chicken I am going to share is a Family Recipe at least spanning 40-45 years or more. I remember my Grandma Ryan making it for reunions, family gatherings; as well as my Mom and now me (and my siblings).
Ingredients
1 cup oil
1 pint vinegar
1 tbsp poultry seasoning
3 tbsp salt
1 tsp pepper
1 egg
(this batch did 12 chicken breasts that were cut in half -24 pieces)
Instructions
Mix oil,egg & seasonings
Add vinegar
Shake, or whisk
Marinade Chicken for 3 hours to overnight (overnight is better if you use chicken on the bone).
Note: if doing chicken on the bone it is a good idea to parboil them before soaking in marinade).
[url href="https://www.whatutalkingboutwillis.com/wp-content/uploads/2014/09/bbq-saucere-277×300.jpg"][img src="https://www.whatutalkingboutwillis.com/wp-content/uploads/2014/09/bbq-saucere-277×300.jpg" width="277″ height="300″ class="aligncenter size-medium" title="bbq saucere" alt="Chicken BBQ marinade"][/url]
Depending on how hot your fire is-it can take up to 2 hours to cook boneless, skinless chicken.
If on bone and parboiled it will take less time.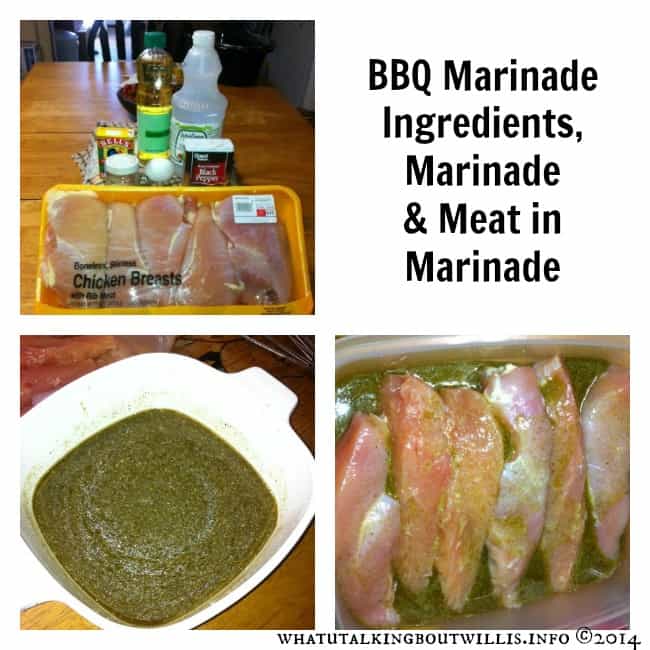 Whenever we have this BBQ Chicken it reminds me of when I was a little girl and we would go to my Grandma & Grandpa Ryan's house for dinner or a gathering. My memories continue as I grew up and my husband & children were able to enjoy it at my parents when we would have a family get-together. Now I am able to share this recipe with my family and grandchild(ren) to come.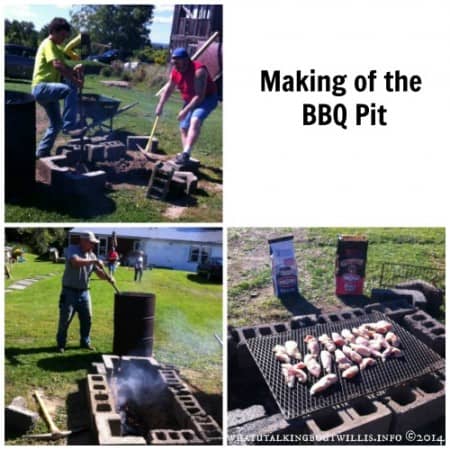 My husband, nephew and brother all helped build the fire pit for us to grill on.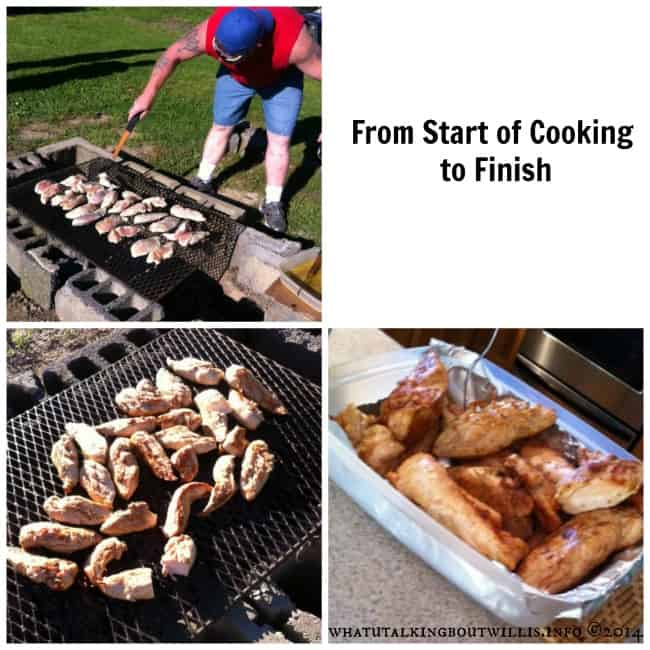 See Also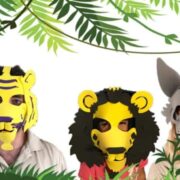 It took us about 2 hours to cook the chicken (possibly less) but it seemed like a long time because we were all so hungry. We had put our grate a bit high, but I felt it would be better to have it take a bit longer than to burn and not be cooked in the center.
I also made potato salad, my husbands BBQ Beans with hamburger as well as the meat. Family members brought: pasta salad, macaroni & cheese, banana & zucchini bread, and a yummy dessert! Fun and family time was had by all 18 of us. We were missing my youngest daughter and my son who are both away at college.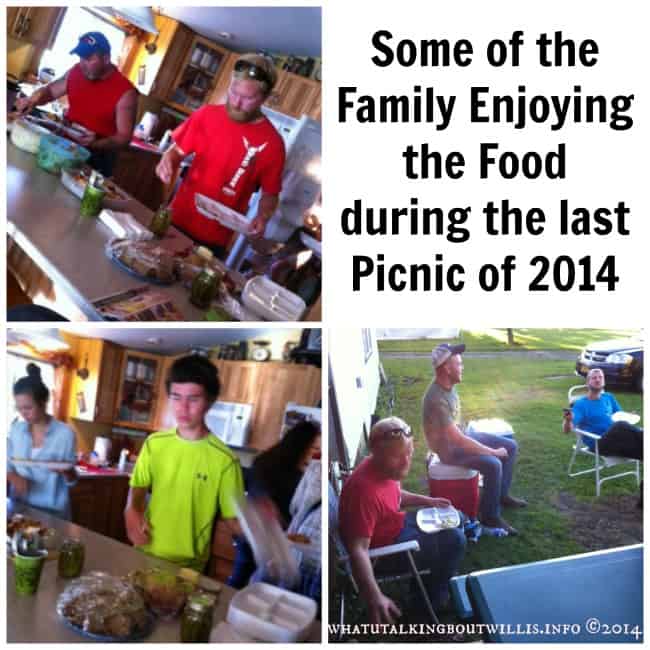 Everyone was finally happy to eat and were enjoying the food and conversation with many laughs.

Becky
Newly middle-aged wife of 1, Mom of 3, Grandma of 2. A professional blogger who has lived in 3 places since losing her home to a house fire in October 2018 with her husband. Becky appreciates being self-employed which has allowed her to work from 'anywhere'. Life is better when you can laugh. As you can tell by her Facebook page where she keeps the humor memes going daily. Becky looks forward to the upcoming new year. It will be fun to see what 2020 holds.