What You Should Know Before Buying a House in a Flood Zone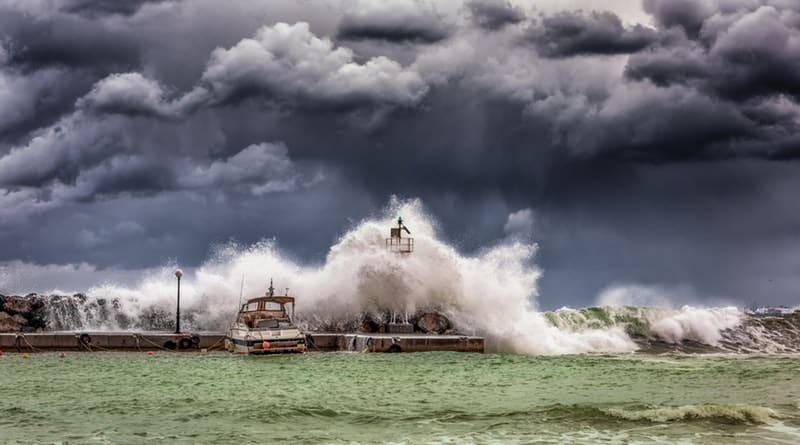 Photo by GEORGE DESIPRIS from Pexels
Becky
Newly middle-aged wife of 1, Mom of 3, Grandma of…
If you're worried that no one buys or knows how to take care of a house in a flood zone, you're wrong. In fact, 41 million Americans currently are living in areas classified as flood zones, so you're in good company when you decide to buy a house in one. Still, there are a few things you probably need to know before making this decision.
If you're thinking about buying a house in a flood zone, you're going to want to think about the way your home is built and how to maintain it. You're going to want good insurance and the most well-built house on the market.
Luckily, it's not impossible to feel secure in a flood zone or prevent damage to your home. Here, we're going to tell you some things to consider before buying a house in one of these areas.
What Is a Flood Zone?
Before you can think about whether or not a house in a flood zone is a good purchase for you, it's important to understand what a flood zone is.
Basically, flood zones are geographical areas that have been determined to be at high risk for flooding. These areas are determined by the FEMA, which is an acronym for the Federal Emergency Management Agency that regulates natural disasters like floods and helps to prevent them.
These areas, because of their classification, tend to be reinforced against the disasters that they're prone to. The amount of attention they get is correlated to their level of risk, ranging from low to high risk as well as accounting for high-risk coastal areas.
For more information about flood zones, check out this page. It includes a full definition as well as the different classifications for risk that an area may have.
What Is My Insurance Like?
Still, there are appeals to living in flood zones. Some of these areas might be less expensive to live in, and others might be near the seaside. There are a lot of benefits to living by the water, like the fact that you'll never have to worry about drought and that you can reap the mental health benefits of seaside life.
Plus, with good insurance, your home will be protected even in the event of a possible flood. Here is a useful post about insurance if you're unclear on how it works.
Basically, since flood zones have been classified as at-risk areas, you're going to want to know all about the insurance you have on your home. Not only is this a good idea just because you want to be in the know, but it's essential so you know what protections are in place to protect your property and belongings.
You also should research various kinds of insurance before buying. This will ensure that you'll find the right insurance for you and have something that works to best protect your home.
What Kind of Home Do I Want?
The next thing to consider once you've decided to buy a house in a flood zone is the type of house that you want to buy. Obviously, deciding between a colonial home or a modern yurt is a big decision no matter where you're living, but in a flood zone, this is even more crucial.
If you want specific types of homes made of specific materials like glass or certain sorts of bricks that might erode, living in a flood zone might not be for you. But if you're more flexible, then it will probably work out just fine.
Like with all real estate shopping, look at homes before deciding what to buy. There's no reason to buy a house in a flood zone if you can get all the same benefits from a home that's less susceptible to disaster. Still, if you choose to buy a house in a flood zone, that is also alright!
It's important, then, to understand how your home is built.
How Is My Home Built?
Homes that are pre-existing in flood zones tend to be built to certain standards. These standards specifically exist for the purpose of keeping you, your family, and your belongings safe.
One of these reinforcements is to be aware of the elevation level of your home. Homes in flood zones are, for the most part, required to be on a certain level of elevation to keep them safe from extreme water damage. This level can differ based on the location of your home and how at risk it is.
Most homes in flood zones also have a basement. This is great in any home for practical reasons like storage, but in a flood zone, it also serves the purpose of providing shelter in an emergency. If for whatever reason you can't evacuate, going into a basement will help protect you.
How Can I Reinforce My Home?
One thing to do is to put provisions into your basement or another underground area. In the event of an emergency where you need to hide out there for a while, you won't want to be without food, water, and batteries. Consider getting a survival backpack and keeping it in your home!
You can also be sure to reinforce windows with waterproof glass. This will help prevent the water from seeping into the cracks and keep your items safe. Metal reinforcements against the sides of your home might also be a good idea to stop it from being swept away.
Be sure that your home is up to FEMA regulations, too. Contact your landlord or local homeowner's bureau to make sure that your home is up to snuff.
Should I Be Buying a House in a Flood Zone?
Buying a house in a flood zone isn't for everyone, but if you do your research, get good insurance, and know how to keep your home safe, you will probably be just fine.
Now that you know how to take care of a house in a flood zone and whether that's the right choice for you, check out this article to learn more on how to prevent your house from flooding.
Stay safe!
Becky
Newly middle-aged wife of 1, Mom of 3, Grandma of 2. A professional blogger who has lived in 3 places since losing her home to a house fire in October 2018 with her husband. Becky appreciates being self-employed which has allowed her to work from 'anywhere'. Life is better when you can laugh. As you can tell by her Facebook page where she keeps the humor memes going daily. Becky looks forward to the upcoming new year. It will be fun to see what 2020 holds.