An Amazing Line Up for 2019 from Walt Disney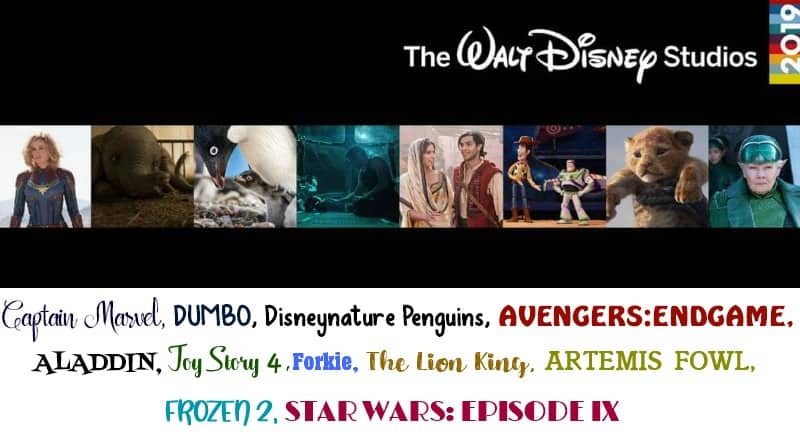 Becky
Newly middle-aged wife of 1, Mom of 3, Grandma of…
If you have been on my site for any amount of time you will know that I have had a long time love of Disney.  From when I was a little girl and the first Disney movie I remember was "Old Yeller" and how much my Dad wanted us to see it.  For many years we would watch it as a tradition.  I always enjoyed Sunday nights when the movie of the week came on and the Disney castle would show up with the fireworks and music.
So whenever a new Disney movie comes out I get excited.  So I am very happy to share with you the 2019 Walt Disney Movie Slate.
I've been on several press trips and each one is just as special as the first one. I've gotten the chance to see the REAL Pinocchio in the Animation Research Library, attended Red Carpet events and been on the set of some super cool television show sets. As well as met brilliant people such as Bill Condren & Alan Menken, Emma Watkins & Dan Stevens and enjoyed all things Beauty and The Beast inspired. I've even had a chance to channel my inner Daisy Duke while speeding around the Charlotte North Carolina Speedway. Then in 2018 I traveled to LA and got to meet some amazing people like Samuel Jackson and Sofia Bush to celebrate the release of The Incredibles 2! Talk about an Incredible trip on so many levels!
I never would have dreamed in a million years that the little girl that enjoy Sunday night Disney Movies and Old Yeller would someday be invited 9 times to LA for Disney press trips.  But dreams do come true even if you didn't realize it was a dream, to begin with.
It's going to be an amazing year at the movies!
Captain Marvel
#CaptainMarvel
Set in the 1990s, Marvel Studios' "Captain Marvel" is an all-new adventure from a previously unseen period in the history of the Marvel Cinematic Universe that follows the journey of Carol Danvers as she becomes one of the universe's most powerful heroes. While a galactic war between two alien races reaches Earth, Danvers finds herself and a small cadre of allies at the center of the maelstrom.
The film stars Brie Larson, Samuel L. Jackson, Ben Mendelsohn, Djimon Hounsou, Lee Pace, Lashana Lynch, Gemma Chan, Rune Temte, Algenis Perez Soto, Mckenna Grace, with Annette Bening, with Clark Gregg, and Jude Law.
Marvel Studios' "Captain Marvel" is produced by Kevin Feige and directed by Anna Boden and Ryan Fleck. Louis D'Esposito, Victoria Alonso, Jonathan Schwartz, Patricia Whitcher, and Stan Lee are the executive producers. The story is by Nicole Perlman and Joe Shrapnel & Anna Waterhouse, and the screenplay is by Anna Boden & Ryan Fleck and Geneva Robertson-Dworet and Jac Schaeffer.
Marvel Studios' CAPTAIN MARVEL opens on March 8, 2019, in U.S. theaters.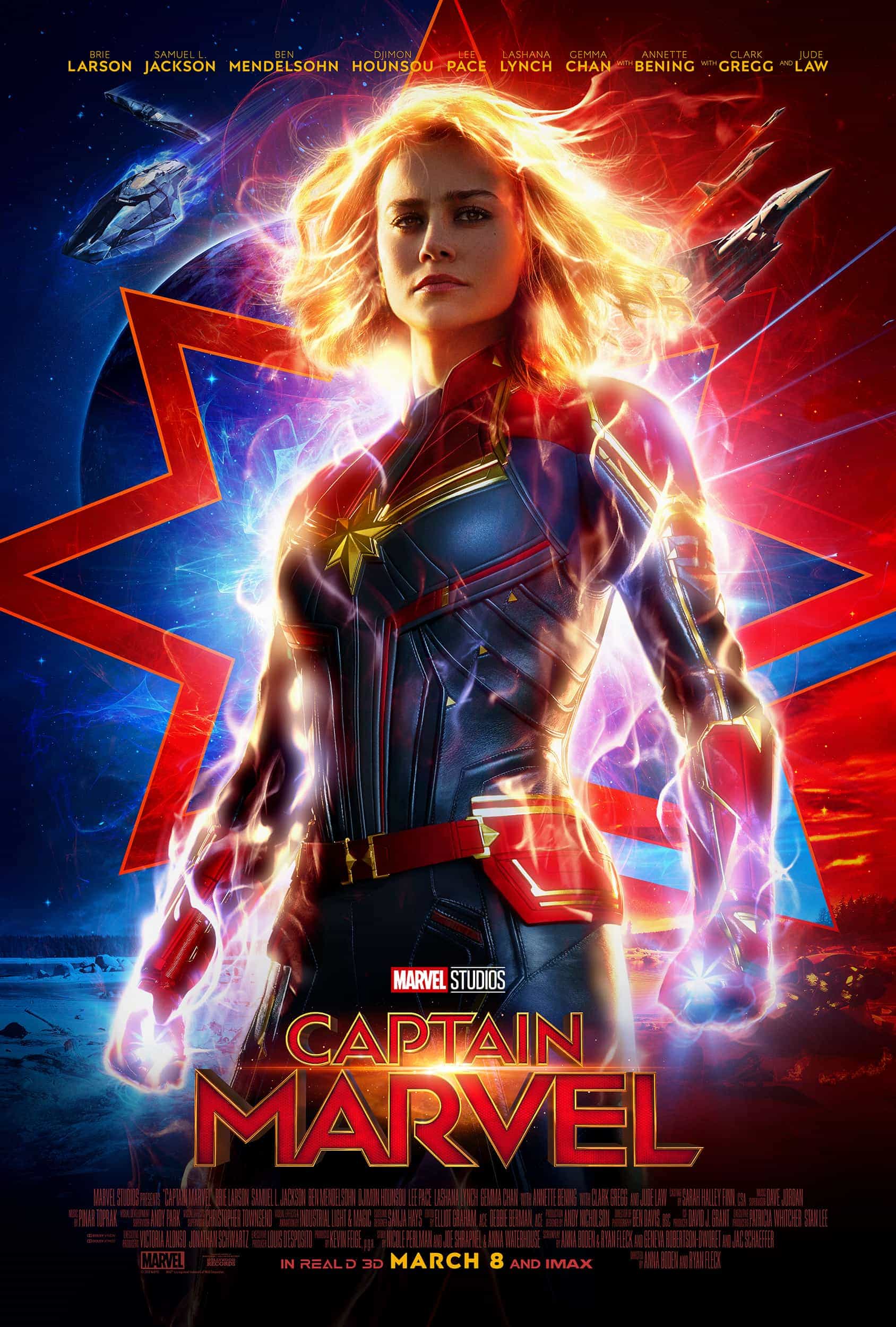 March 29, 2019 – DUMBO (Walt Disney Studios)
#Dumbo
From Disney and visionary director Tim Burton, the all-new grand live-action adventure "Dumbo" expands on the beloved classic story where differences are celebrated, the family is cherished and dreams take flight. Circus owner Max Medici (Danny DeVito) enlists former star Holt Farrier (Colin Farrell) and his children Milly (Nico Parker) and Joe (Finley Hobbins) to care for a newborn elephant whose oversized ears make him a laughingstock in an already struggling circus. But when they discover that Dumbo can fly, the circus makes an incredible comeback, attracting persuasive entrepreneur V.A. Vandevere (Michael Keaton), who recruits the peculiar pachyderm for his newest, larger-than-life entertainment venture, Dreamland. Dumbo soars to new heights alongside a charming and spectacular aerial artist, Colette Marchant (Eva Green), until Holt learns that beneath its shiny veneer, Dreamland is full of dark secrets.
Directed by Tim Burton ("Alice in Wonderland," "Charlie and the Chocolate Factory") from a screenplay by Ehren Kruger ("Ophelia," "Dream House"), and produced by Justin Springer ("TRON: Legacy"), Kruger, Katterli Frauenfelder ("Miss Peregrine's Home for Peculiar Children," "Big Eyes") and Derek Frey ("Miss Peregrine's Home for Peculiar Children," "Frankenweenie").
DUMBO flies into theaters on March 29, 2019.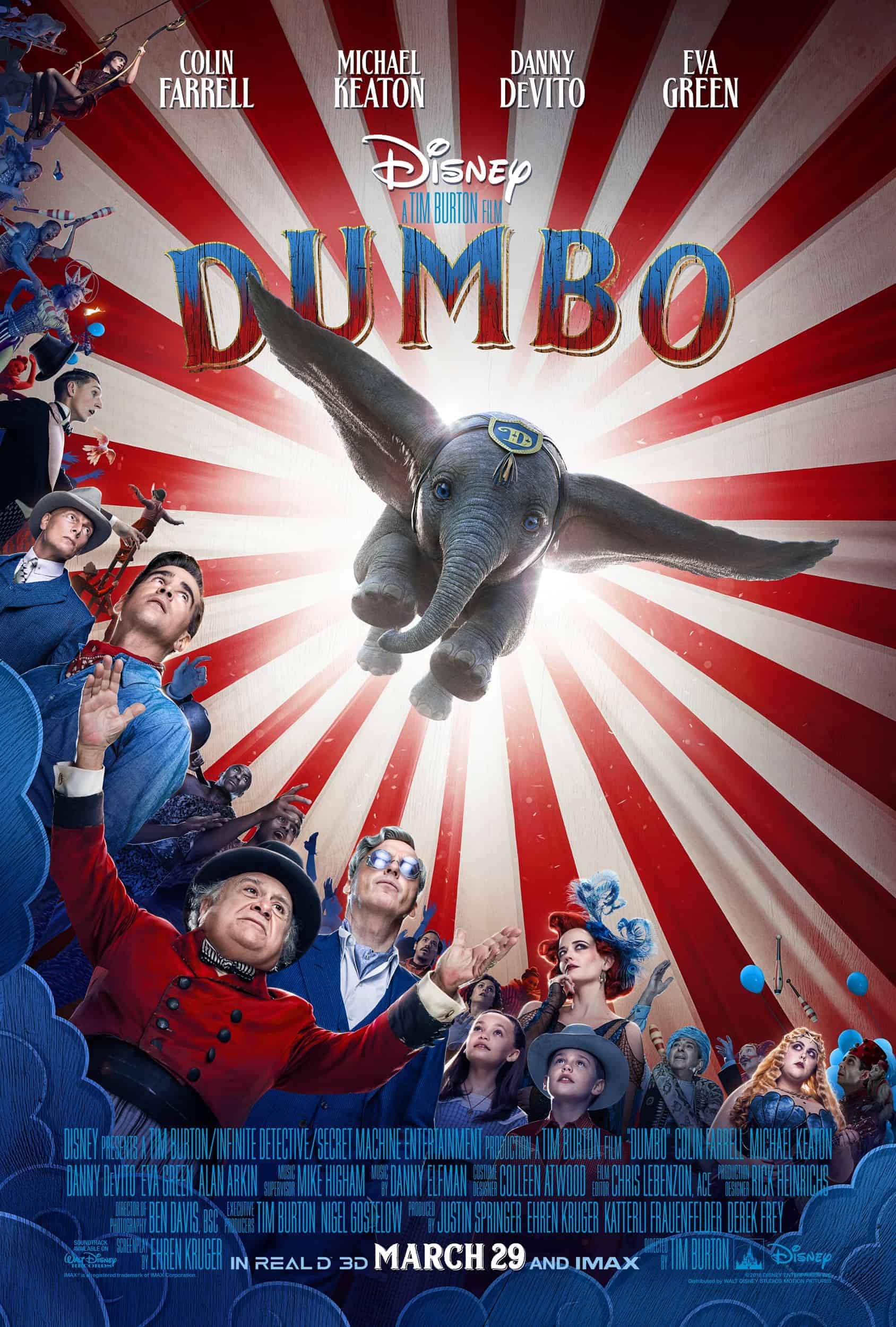 April 17, 2019 – PENGUINS (Disneynature)
#DisneynaturePenguins
Disneynature's all-new feature film "Penguins" is a coming-of-age story about an Adélie penguin named Steve who joins millions of fellow males in the icy Antarctic spring on a quest to build a suitable nest, find a life partner and start a family. None of it comes easily for him, especially considering he's targeted by everything from killer whales to leopard seals, who unapologetically threaten his happily ever after. From the filmmaking team behind "Bears" and "Chimpanzee," Disneynature's "Penguins" opens in theaters nationwide in time for Earth Day 2019.
Disneynature's PENGUINS opens in theaters on April 17, 2019.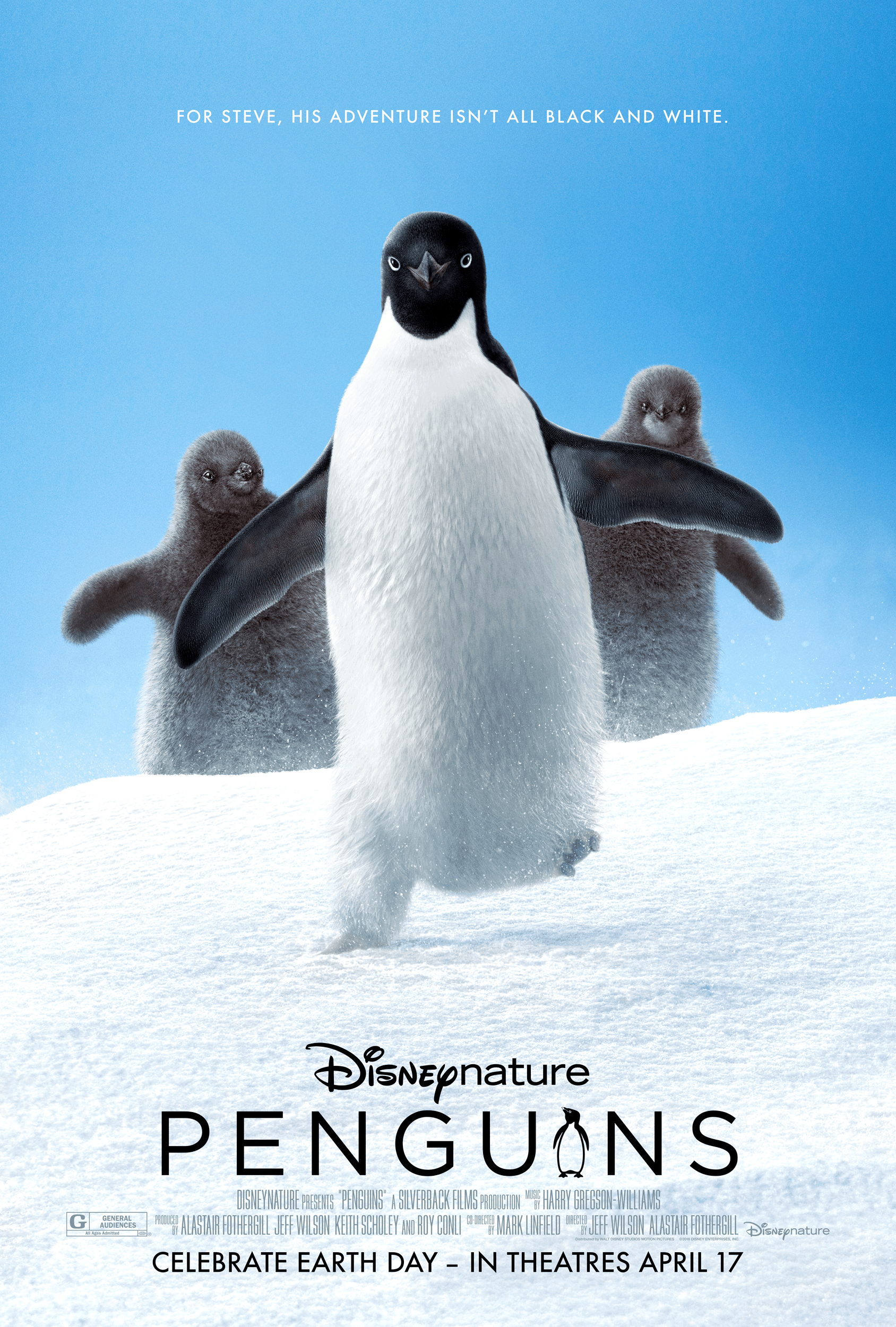 April 26, 2019 – AVENGERS: ENDGAME (Marvel Studios)
#AvengersEndgame

AVENGERS: ENDGAME releases in U.S. theaters on April 26, 2019.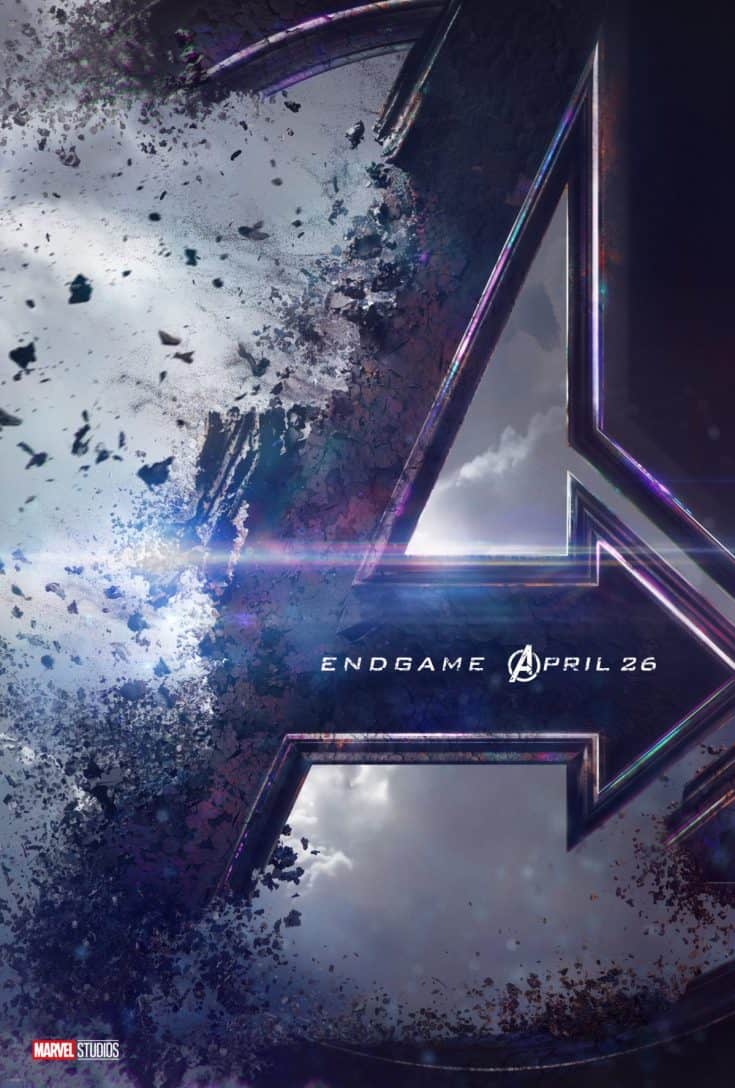 May 24, 2019 – ALADDIN (Walt Disney Studios)
#Aladdin
A thrilling and vibrant live-action adaptation of Disney's animated classic, "Aladdin" is the exciting tale of the charming street rat Aladdin, the courageous and self-determined Princess Jasmine and Genie who may be the key to their future. Directed by Guy Ritchie ("Sherlock Holmes," "The Man from U.N.C.L.E."), who brings his singular flair for fast-paced, visceral action to the fictitious port city of Agrabah, "Aladdin" is written by John August ("Dark Shadows," "Big Fish") and Ritchie based on Disney's "Aladdin." The film stars Will Smith ("Ali," "Men in Black") as the larger-than-life Genie; Mena Massoud ("Tom Clancy's Jack Ryan") as the charming scoundrel Aladdin; Naomi Scott ("Power Rangers") as Jasmine, the beautiful self-determined princess; Marwan Kenzari ("Murder on the Orient Express") as Jafar, the powerful sorcerer; Navid Negahban ("Legion") as the Sultan concerned with his daughter's future; Nasim Pedrad ("Saturday Night Live") as Dalia, Princess Jasmine's free-spirited best friend and confidante; Billy Magnussen ("Into the Woods") as the handsome and arrogant suitor Prince Anders; and Numan Acar ("The Great Wall") as Hakim, Jafar's right-hand man and captain of the palace guards.
"Aladdin" is produced by Dan Lin ("Sherlock Holmes") and Jonathan Eirich ("Death Nate") with Oscar nominee and Golden Globe winner Marc Platt ("La La Land") and Kevin De La Noy ("The Dark Knight Rises") serving as executive producers. Eight-time Academy Award-winning composer Alan Menken ("Beauty and the Beast," "The Little Mermaid") provides the score, which includes new recordings of the original songs written by Menken and Oscar-winning lyricists Howard Ashman ("Little Shop of Horrors") and Tim Rice ("The Lion King") and includes two new songs written by Menken and Oscar and Tony Award-winning songwriters Benj Pasek and Justin Paul ("La La Land," "Dear Evan Hanson"). The film, which was shot on practical stages in London and on location amidst the stunning desert vistas of Jordan, has a talented creative team helping to bring Agrabah to life, including: director of photography Alan Stewart ("The Commuter"), production designer Gemma Jackson ("Game of Thrones") and costume designer Michael Wilkinson ("American Hustle").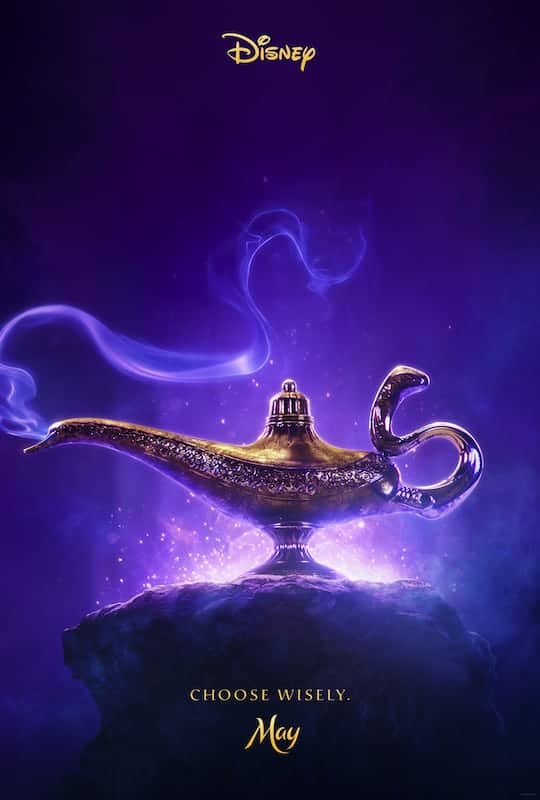 June 21, 2019 – TOY STORY 4 (Disney·Pixar)
#ToyStory4
Woody has always been confident about his place in the world and that his priority is taking care of his kid, whether that's Andy or Bonnie. But when Bonnie adds a reluctant new toy called "Forky" to her room, a road trip adventure alongside old and new friends will show Woody how big the world can be for a toy. Directed by Josh Cooley ("Riley's First Date?") and produced by Jonas Rivera ("Inside Out," "Up") and Mark Nielsen (associate producer "Inside Out").
See Also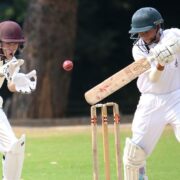 Disney·Pixar's
TOY STORY 4
ventures to U.S. theaters on June 21, 2019.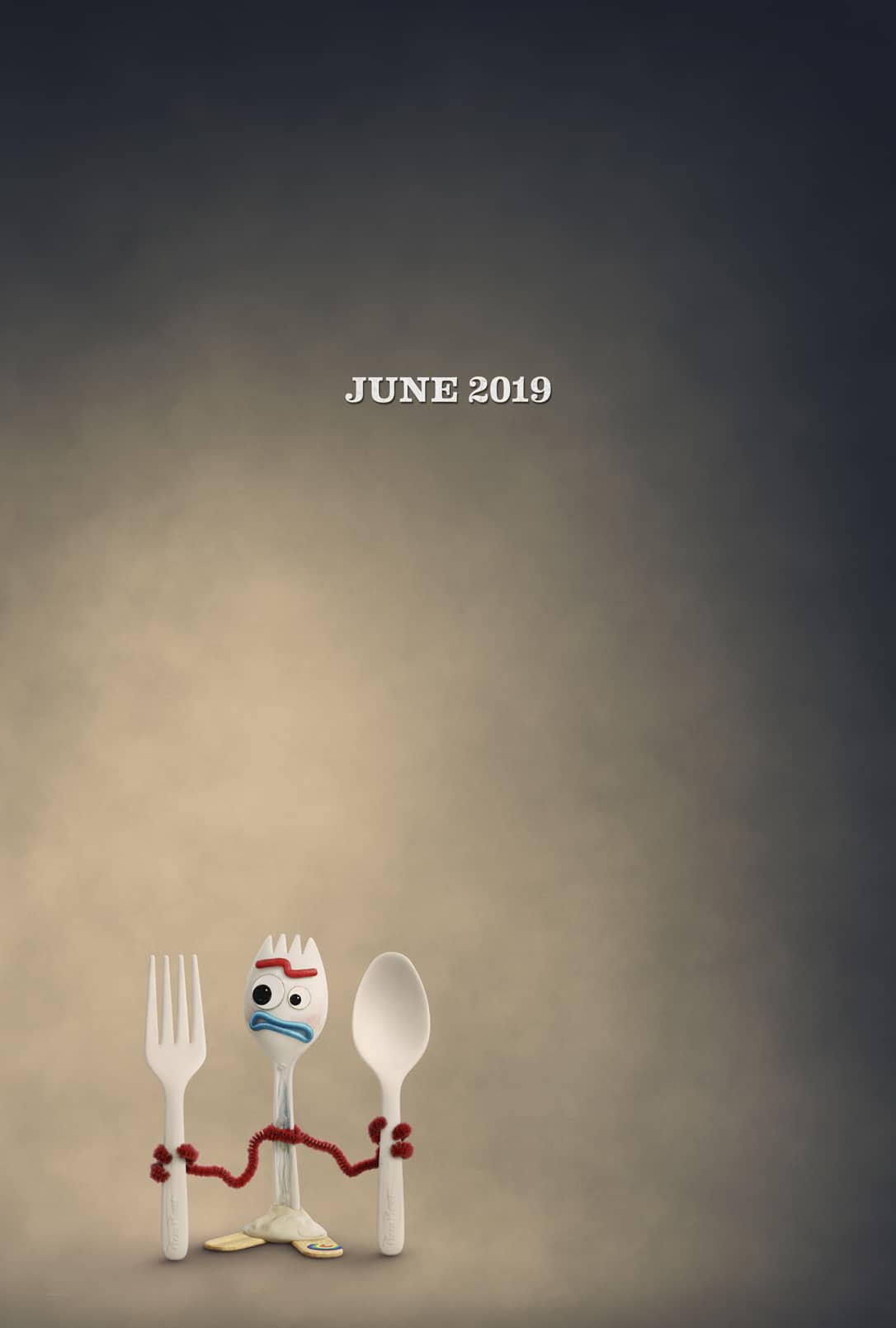 July 19, 2019 – THE LION KING (Walt Disney Studios)
#TheLionKing
Director Jon Favreau's all-new "The Lion King" journey's to the African savannah where a future king is born. Simba idolizes his father, King Mufasa, and takes to heart his own royal destiny. But not everyone in the kingdom celebrates the new cub's arrival. Scar, Mufasa's brother–and former heir to the throne-has plans of his own. The battle for Pride Rock is ravaged with betrayal, tragedy, and drama, ultimately resulting in Simba's exile. With help from a curious pair of newfound friends, Simba will have to figure out how to grow up and take back what is rightfully his. The all-star cast includes Donald Glover as Simba, Beyoncé Knowles-Carter as Nala, James Earl Jones as Mufasa, Chiwetel Ejiofor as Scar, Seth Rogen as Pumbaa and Billy Eichner as Timon, "The Lion King" utilizes pioneer filmmaking techniques to bring these treasured characters to life in a whole new way.
THE LION KING
roars into theatres on July 19, 2019.
August 9, 2019 – ARTEMIS FOWL (Walt Disney Studios)
#ArtemisFowl
Disney's "Artemis Fowl," based on the beloved book by Eoin Colfer, is a fantastical, spellbinding adventure that follows the journey of 12-year-old genius Artemis Fowl, a descendant of a long line of criminal masterminds, as he seeks to find his father who has mysteriously disappeared. With the help of his loyal protector Butler, Artemis sets out to find him, and in doing so uncovers an ancient, underground civilization—the amazingly advanced world of fairies. Deducing that his father's disappearance is somehow connected to the secretive, reclusive fairy world, cunning Artemis concocts a dangerous plan—so dangerous that he ultimately finds himself in a perilous war of wits with the all-powerful fairies.
"Artemis Fowl" is directed by Kenneth Branagh and stars Ferdia Shaw, Lara McDonnell, Tamara Smart, Nonzo Anozie, with Josh Gad, and Judi Dench. Judy Hofflund and Branagh are producing with Angus More Gordon and Matthew Jenkins serving as executive producers. Conor McPherson wrote the screenplay.
Disney's ARTEMIS FOWL opens in U.S. theaters on August 9, 2019.

November 22, 2019 – FROZEN 2 (Walt Disney Animation Studios)
Hashtag Coming Soon
Arendelle heats up in 2019 when Anna, Elsa, Kristoff, and Olaf return to the big screen in Walt Disney Animation Studios' "Frozen 2," the much-anticipated follow-up to 2013's Oscar®-winning "Frozen"—the highest grossing animated film of all time. Kristen Bell, Idina Menzel, Jonathan Groff, and Josh Gad reprise their roles, while Chris Buck and Jennifer Lee, the team behind "Frozen," return to the directors' chairs.
FROZEN 2 opens in U.S. theaters on Nov. 22, 2019.
TRAILER:
Coming Soon
December 20, 2019 – STAR WARS: EPISODE IX (Lucasfilm)
Hashtag Coming Soon
STAR WARS: EPISODE IX opens in U.S. theaters on December 20, 2019.
TRAILER:
Coming Soon

Becky
Newly middle-aged wife of 1, Mom of 3, Grandma of 2. A professional blogger who has lived in 3 places since losing her home to a house fire in October 2018 with her husband. Becky appreciates being self-employed which has allowed her to work from 'anywhere'. Life is better when you can laugh. As you can tell by her Facebook page where she keeps the humor memes going daily. Becky looks forward to the upcoming new year. It will be fun to see what 2020 holds.