How to Enjoy Chocolate Even More: Pair it With Food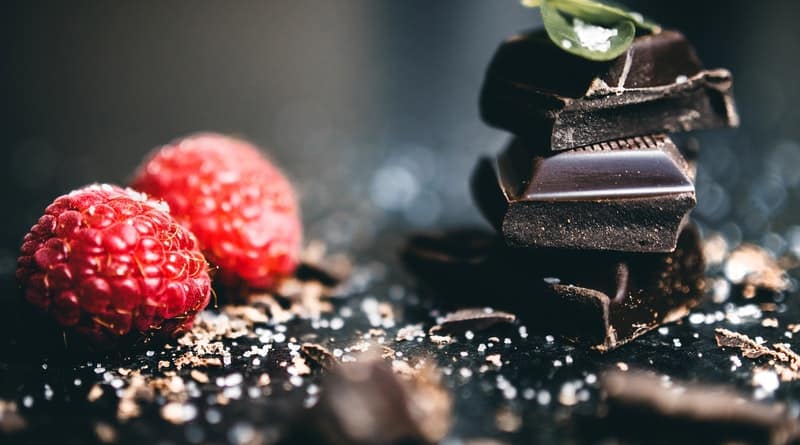 Becky
Newly middle-aged wife of 1, Mom of 3, Grandma of…
A piece of unadulterated chocolate has a host of enjoyable qualities that range from its creamy smoothness to it rich, delightful taste.But there's a way to enjoy chocolate even more than savoring it by itself — pair it with food. To be clear, you can't just randomly pick a food to pair with chocolate or you will essentially be running a trial and error experiment. Instead, you need to choose foods that directly complement the type of chocolate you select. Inspire your inner foodie and find out which types of foods pair best with white, milk and dark chocolate.
1. White Chocolate Food Pairings
White chocolate is created from a mixture of three main ingredients: milk, cocoa butter and sugar, and some people consider white chocolate to be the best type of chocolate. Although white chocolate mousse might sound deliciously perfect, the addition of basil might throw you off momentarily if you associate it strongly with pesto. However, this herb is supposed to pair quite well with the sweetness of a white chocolate mousse.
Other white chocolate food pairings include sea salt caramel or maple syrup. If those don't appeal, how about cardamom, saffron or lemongrass? For those who enjoy fruity chocolate, primo pairings include lemon, lime, cranberry, orange, and blueberry. And if you're feeling nutty, try coating some hazelnuts, cashews or macadamia nuts in sweet and creamy white chocolate.
If savory flavors are more your style, try white chocolate truffles made from brie or goat cheese and white chocolate. And if you'd just like to enjoy a beverage alongside your favorite piece of white chocolate candy, try dark roasted coffee, orange liqueur, port wine or a chocolate-flavored stout beer.
2. Milk Chocolate Food Pairings
Milk chocolate has different quality levels. For example, Japanese milk chocolate is a perfectly creamy mix of cacao and milk. Milk chocolate will pair with a wide variety of foods. For example, even though it might not be everyone's milk chocolate preference, bacon pairs well with it. If bacon is a little extreme for your tastes, but you enjoy pairing salty foods with milk chocolate, you could pair chocolate candies with pretzels or even potato chips.
Other foods that pair well with milk chocolate are coconut and caramel. To combine this type of chocolate with fruit, opt for strawberries and raspberries. Kona coffee, chai tea, and Darjeeling tea also make good partners for milk chocolate. Nut lovers will delight in milk chocolate-coated peanuts or walnuts. Graham crackers, marshmallows and milk chocolate make delicious s'mores. And, finally, Asiago cheese can bring out the best of this mild-flavored chocolate.
3. Dark Chocolate Food Pairings
Dark chocolate is in a class of its own, due to the depth and complexity of its rich, less sweet and slightly bitter flavor — hence the term "bittersweet."Plus, dark chocolate is good for brain health, which isn't something either white or milk chocolate is known for. The more cacao content a piece of chocolate has, the more bitter and less sweet it will taste.
Even so, dark chocolate has plenty of foods that it pairs quite well with, including roasted crickets or grasshoppers. If an insect-chocolate combo isn't appealing, try pairing dark chocolate with jalapenos or chipotle peppers in your favorite brownie recipe. The combination of dark chocolate and hot peppers is something to behold.  
See Also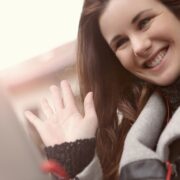 Dip peeled bananas or banana slices in dark chocolate and freeze for a refreshingly superb treat. If nuts are your thing, try pine nuts, hazelnuts or almonds. A dark chocolate mint pudding or mousse would be divine as well. If you're feeling like a cheese and chocolate pairing, try blue cheese, gouda, parmesan or goat cheese. Grapes and figs also make good partners for this type of chocolate. And, of course, don't forget red wine, like a Merlot or Cabernet, paired with dark chocolate or dark chocolate-covered espresso beans for a quick pick-me-up.
Chocolate is Also Delicious On Its Own
It can be a treat for your taste buds to pair different foods and beverages with chocolate. Wine and chocolate pairings, anyone? However, chocolate is also delicious on its own. To properly taste a piece of chocolate, chew it slightly and then allow it to melt on your tongue so that you can get the full effect of its flavor.
If pure chocolate is too intense for your taste, you can opt for any one of many different types of other chocolate candies. Confectioners often create chocolate candies that contain creamy or fruity fillings or that are combined with different-flavored cookies, wafers or nuts. Remember, it's all a matter of taste: the best kind of chocolate is the kind that tastes the best.
Becky
Newly middle-aged wife of 1, Mom of 3, Grandma of 2. A professional blogger who has lived in 3 places since losing her home to a house fire in October 2018 with her husband. Becky appreciates being self-employed which has allowed her to work from 'anywhere'. Life is better when you can laugh. As you can tell by her Facebook page where she keeps the humor memes going daily. Becky looks forward to the upcoming new year. It will be fun to see what 2020 holds.