The Muppets are Back, and Better Than Ever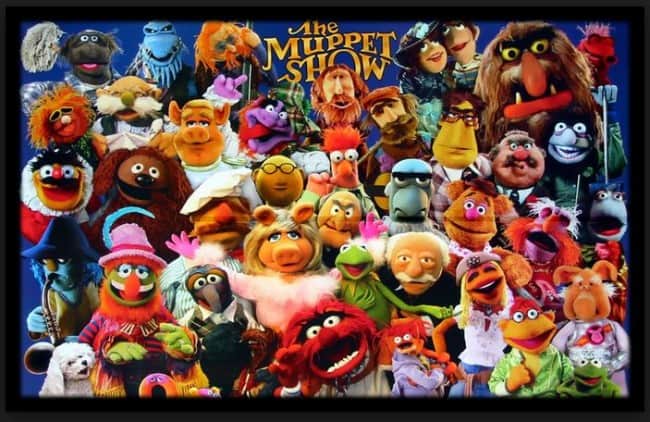 Becky
Newly middle-aged wife of 1, Mom of 3, Grandma of…

The Muppets are Back, and Better Than Ever
The latest film in the Muppets franchise follows the gang as they continue in their dysfunctional tradition of slapstick gags and typical troublemaking. However, it's a remarkable thought to think that this will be the eighth Muppets film to hit theaters, with the first having been in 1979. Somehow, after all these years, the Muppets have maintained their relevance, are still loved by all, and still bring in the crowds.
The Muppets first started in 1955 after their creator, Jim Henson, debuted them on a local Washington DC television program. Their profile rose through the '50s and '60s, with many appearances in commercials and on late-night television before the gang of puppets got their big break on Sesame Street in 1969. In 1976 Henson and the gang got their first sketch-comedy show, The Muppet Show, which aired until 1981. From there the Muppets primarily starred in television specials and a series of films.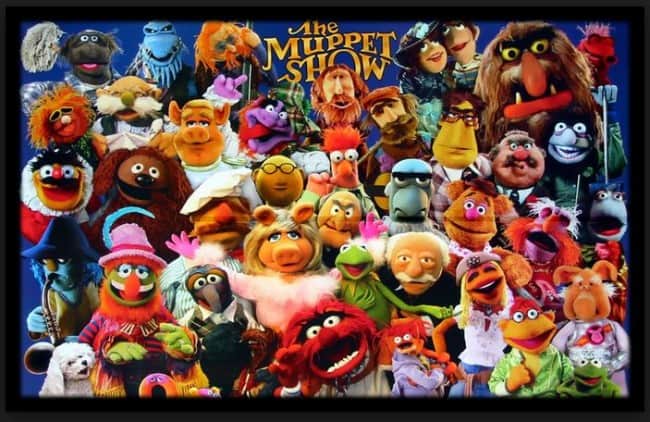 That's not to say Kermit and the gang have never fallen on hard times. There was a period following the 1999 release of Muppets in Space that the beloved puppets seemed to have lost their relevance. Muppets in Space was their biggest commercial failure, bringing in only $22 million, a small figure for the group considering their first movie, 1979's The Muppet Movie brought in over $76 million -a number which doesn't even account for inflation. The rights to the franchise were purchased by Disney in 2004, which proved to be a great investment for them, considering their lowered popularity at the time.
A renewed interest in the gang came in 2008, when Disney started to make comedy shorts with the Muppets and post them on YouTube. One of their most popular videos was a rendition of Queen's "Bohemian Rhapsody" which, to date, has over 37 million views. In 2009, Lady Gaga also began her relationship with the Muppets after wearing a dress by designer Jean Charles de Castelbajac made entirely of Kermit dolls. That same year, she brought Kermit as her date to the MTV VMA's, igniting a feud with the notoriously jealous Miss Piggy. She had Jim Henson's Creature Shop create some props and sets for her 2010 Monster Ball tour, and has appeared in two prime-time television specials with them, in 2013 for Thanksgiving and 2014 for Christmas.
Also during this period, development began on their first film in 12 years, The Muppets. The film marked a new beginning for the gang, this time under the wing of Disney. When the film was released it was a critical and commercial success, bringing in $165 million internationally. Building off that success came Muppets Most Wanted, which in itself has already brought in $35 million domestically after two weeks in theaters.
In Muppets, Most Wanted the gang finds themselves in a European caper after the evil Constantine (who's also a dead ringer for Kermit) swaps places with Kermit and lands him in jail in Siberia. The gang is completely oblivious to the fact that Constantine has infiltrated their group. While Kermit sits in jail, the gang is busy touring Europe, living it up. But will they eventually figure out that it's Constantine? Will Kermit ever escape prison? You're going to have to go see it to find out!
As in most Muppet's features, this film features some big names in the main cast; Ricky Gervais, Ty Burrell, and Tina Fey. Of course, there are dozens of celebrity cameos including Tony Bennett, Celine Dion, Josh Groban, Lady Gaga, Ray Liotta, Salma Hayek, Usher, Stanley Tucci, Christoph Waltz, and Sean "Diddy" Combs to just name a few.
It's clear that after over 60 years in the business, Kermit, Miss Piggy, Gonzo, Fozzie Bear, Animal, and the rest are still on top of their game. They're now entertaining a completely new generation, one that likely has parents who enjoyed the very same antics back in the '70s. The Muppets are, by now, an American icon, something that everyone has a soft spot for, and let's hope that feeling never goes anywhere.
About the Author: Spencer Blohm is a freelance entertainment, pop culture, and lifestyle blogger for Allconnect.com. Growing up he was a massive fan of the Muppets and often annoyed his parents to no end trying to imitate Gonzo's voice.
Becky
Newly middle-aged wife of 1, Mom of 3, Grandma of 2. A professional blogger who has lived in 3 places since losing her home to a house fire in October 2018 with her husband. Becky appreciates being self-employed which has allowed her to work from 'anywhere'. Life is better when you can laugh. As you can tell by her Facebook page where she keeps the humor memes going daily. Becky looks forward to the upcoming new year. It will be fun to see what 2020 holds.