Preparing the House for Changes Great and Small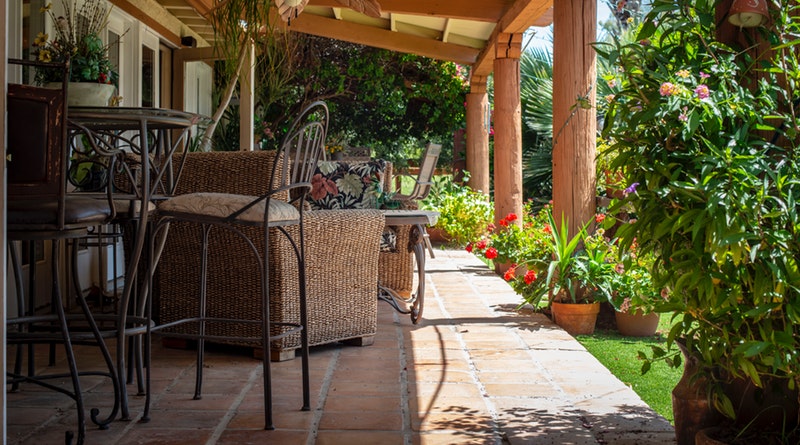 Becky
Newly middle-aged wife of 1, Mom of 3, Grandma of…
A house can go through many changes during the time you live there. Some of these changes can be small and temporary to freshen up your home, whereas others are more permanent. But whatever changes are about to come, it's wise to be prepared for anything. 
Change can be scary, especially when you're not always sure what such change will bring, but it doesn't have to be. Instead of feeling powerless and at the mercy of this change, you can take the initiative and do everything you can to ensure smooth sailing from one situation to the next. 
Not everyone will experience all of the possible changes a house can go through from the moment you move into the time you pack away your memories ready to make more elsewhere. But most points will ring true and feel familiar, even if they've not happened yet. So, if change looks on the horizon, here's how you can best prepare for it. 
A New Arrival
When you're expecting a new arrival in the house, you always feel there's not enough time to get everything ready for the little bundle of joy. Suddenly, the whole house looks like a death trap, and you see danger everywhere, so the first thing you can do is start baby-proofing the house.
Put protective bumpers on the sharp corners of tables and be sure to fit the sockets with covers to stop your new family member from sticking their curious fingers in. You can also start finding a place for them to sleep. If you're wondering when to start shopping for your new baby, remember that the more stuff you buy, the more cluttered it will be, so make a space ready for when the accessories start pouring in. 
Likewise, if you're new arrival is of the four-legged variety, pet-proofing your home by installing gates and gathering squeaky toys, water bowls, and a comfy place to snooze on lazy days will soon make them come to love their new environment.
Visiting Relatives 
Family, we love them, but that doesn't mean you always have to be thrilled when they come to visit. Your mother will tut at the single layer of dust you neglected on the mantle. Your father will spend the whole time looking for things to fix around the house. And, as for siblings visiting with their family, you can expect a warzone of epic proportions by the time they're ready to leave. 
Some relatives opt for a hotel, but if you've got the space, why not open your home to them? (They ask, with their luggage already laid out on the spare bed). When this happens, you've often only got a few weeks, at the most, to prepare. 
To make your house look like the domestic bliss everyone expects, get the whole family involved for a deep clean of the home. Change the sheets, vacuum-like you've never vacuumed before, and above all, make sure the refrigerator is sufficiently stacked to deal with the influx of extra hungry stomachs. 
Sleepovers
When you were a kid, sleepovers were the best. You could stay up all night eating junk food, watching movies you were too young to watch, and gossiping about everything you could think of. As a parent, though, sleepovers are something entirely different. 
When welcoming your child's friends into your home, it's your responsibility to ensure they are safe until they're picked up the next day, but also have fun, too. 
You can do this by liaising with parents beforehand to find any allergies. Also, get a phone number to call if an accident happens. Setting rules is also paramount, as children are prone to act out and show off when their friends are around. Making sure they understand everything beforehand will lead to a successful sleepover without too much (if any) drama. 
Moving On, Up, Or Across
No matter how much you love your house, there might come a time where you need to move on. This will happen if you or your partner finds a new job and you need to relocate, or after the kids fly the nest and you need to downsize. Of course, you can't just leave everything behind, so get packing. 
It's overwhelming to do all this at once, and packing your life away to move on makes you realize how much stuff you actually have. You can't take everything either, so look for places to donate old clothes, toys, and books so you can help those less fortunate. 
Sometimes, though, it's not that you're moving on, but instead up or across. You'll encounter this when starting a new business, and you realize you need more space than you initially thought. If possible, you can dedicate an existing room to your new home office. However, if you're short on space, then finding an area in the living room or dining room should suffice. This new area needs to be a productive space, so move potentially distracting things out of sight, if not packing them away altogether. 
Extensions and Renovations
If you want to boost the value of your home, an extension or renovation is a great way to do it. Making significant changes to your house can reinvigorate your love for it and give you the house you've always dreamed of. 
However, it's not as simple as tearing up the foundations and starting anew. There are many things you need to consider and understand before you can even get started. 
First, can you afford it? The renovation may add value to your home when it's finished, but there's no use putting yourself into a financial hole before it even gets started. Second, do you have enough space for a renovation? If you want to extend your kitchen or add a conservatory, this will come at the expense of your beautiful garden, and if you're someone who likes to entertain, then this can hinder those classic days and nights you and your friends have spent in the backyard.
Finally, and perhaps the most important thing is to find the right people to do it. There are plenty of reliable companies that will go above and beyond to transform your home, but there are also those who are looking to take your money and run. Before starting, you must thoroughly vet potential workers to ensure you're getting a good deal. If something seems too good and too cheap to be true, then it probably is. 
Shifting Seasons
One change you definitely can not prevent or stall is the change of the seasons and with that, the weather. Making your home ready for a change in temperature is essential for ensuring you and your family are comfortable until the next season rolls around, often sooner than you expect. 
Winter may be all about cozying up by the fire watching The Grinch with the family, but you should also take measures to protect your home from the cold. By winter-proofing your home, you can avoid burst water pipes and a mysterious but perpetual chill running through the home to make everyone comfortable and leave plenty of time to decorate the house. 
As for summer, make the most of the space you have for entertaining and relaxing. If you've got a backyard, use it. Clean out the grill, tend to the flowerbeds, and fill your home with the positive energy that summer brings. 
Change Is Good, But Only If You're Prepared For It
Change can be scary, and there might be times when you want to stop it right in its tracks. However, you can't fight change, but instead, hold out your hand and welcome it like an old friend, and that's the best policy to deal with it confidently. 
Becky
Newly middle-aged wife of 1, Mom of 3, Grandma of 2. A professional blogger who has lived in 3 places since losing her home to a house fire in October 2018 with her husband. Becky appreciates being self-employed which has allowed her to work from 'anywhere'. Life is better when you can laugh. As you can tell by her Facebook page where she keeps the humor memes going daily. Becky looks forward to the upcoming new year. It will be fun to see what 2020 holds.