8 Great Titles from Austin Macauley Publishers for the Holidays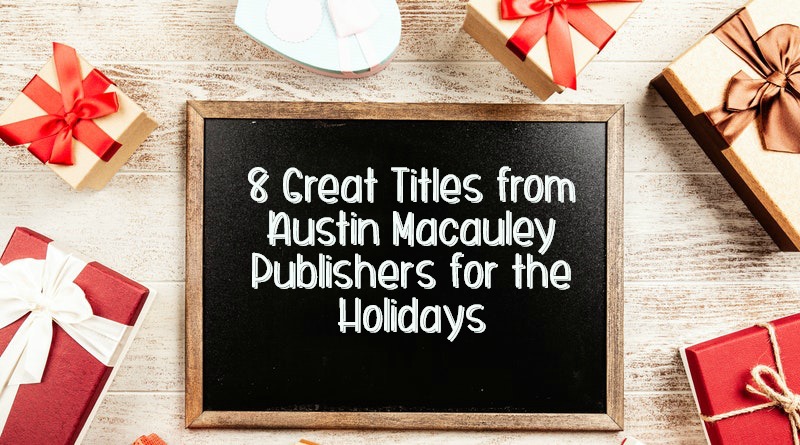 Becky
Newly middle-aged wife of 1, Mom of 3, Grandma of…
Disclosure:  I received these books below from Austin Macauley Publishers in order to facilitate my review.  All opinions are my own.
If you are looking for some great titles for the kids this holiday season (or any time of the year), I have those books right here for you.  So many different stories in nicely made paperback books.  You are sure to find something perfect! Now without further introduction, check out these superb titles from Austin Macauley Publishers.
The Little Traveler of the Magic Land starts with a vague memory. Batis is a kind little boy who travels to a magical land on his seventh birthday by a pre-defined plan with Bobby, his magic little fairy.
There he goes to look for his forgotten memories, wages war with badness,
and with a heart full of love, he reaches to his parents.
An enjoyable
book for children
that love to read or be read to about going to a magical land.
About the Author:
Born on February 25, 1998. She graduated from university in 2011 and began painting advanced courses. She spent her time painting and writing short stories. After marriage, she decided to publish her writing and after her son's birth, she decided to train children by writing fantastic stories and hoped to see smiles on faces of all the children and adolescents of the world.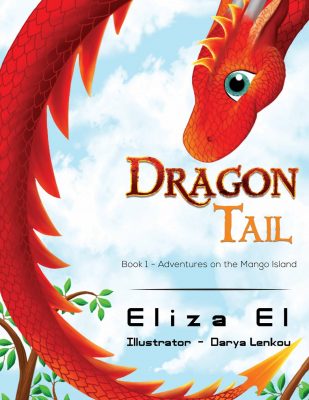 Discover an amazing world of rainbow dragons. Meet a cute little dragon, Max, and join him in his adventure to Mango Island.
Let's keep the tradition of fairy tales being read before bedtime, teaching us a good lesson and filling little hearts with magic, kindness, and love.
About the Author
Eliza El lives in the state of Pennsylvania with her husband, Rob; two dogs; three fish; and four kids. She writes books for her children and their friends all over the world. This book is for her son Max and all the beginner readers out there. Her favorite time of a year is spring, her favorite color is white, and her favorite fruit is mango. She likes to read, work in her garden, go for long walks, and learn something new.
It is Macie's first day of school and she is so excited! On her journey to find her new teacher, Macie meets and learns about the roles and responsibilities of several other important people who work in her school. Macie Meets Her New Teacher is a perfect read-aloud story to make even those children who are a little overwhelmed and nervous about their first day aware of how many people there are to make school a safe and fun learning environment.
About the Author
Dr. Jennifer Chambers is a graduate of Eastern Kentucky University where she earned her BS in Elementary Education, MAEd as a Reading/Writing Specialist, Rank 1, and EdD in Educational Leadership and Policy Studies. Currently, Dr. Chambers serves as the Director of the Literacy Specialist Program and a Professor of Literacy at the University of the Cumberlands in Williamsburg, KY. Prior to her career in higher education, she served as an elementary classroom teacher for fifteen years.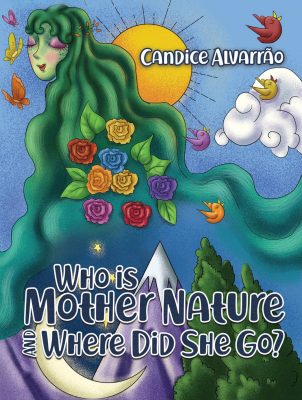 Who Is Mother Nature and Where Did She Go? is a book about teaching children the importance of respecting and nourishing the world around us. Through personification and rhyme, we learn what makes up Mother Nature and why it is so important to protect her. This children's book garners lessons that can be carried through adolescence and well into adulthood. After all, the universal notion of learning to take care of our planet should be something both children and adults strive to sustain.
About the Author
Candice Alvarrão is a South African-born improviser and writer who was inspired by her nephews to write a children's book. She woke up one morning with the title stuck in her head and decided to jot down whatever thoughts came out afterward. This is the result. She hopes this book will not only inform children of the importance of respecting and nourishing the world around us, but also spark a passion for poetry, reading, and creativity.
This book is a story about an orphan. It is a magical tale of connection and trust, but most importantly, LOVE.
Monkey is an orphan. He is an orphan with a dream, a wish, and a belief in magic. Monkey has a burning desire, to love and be loved.
Amelia is a little girl with a dream, a wish and who also believes in magic. She has a twin brother, Samuel, a loving mummy, and a wonderful gift. She has so much love to give, it shines out of her eyes like sparkly moonbeams; it is a gift that is destined for someone very special.
About the author
Jessica Headey Gandolfi was born in Fordingbridge, Hampshire, in the beautiful New Forest region of England. Spending the majority of her adult life in London before traveling the world in search of adventure, she is now a full-fledged citizen of the United States of America. Over the past decade, Jessica has raised her children transatlantically as a full-time and fully committed mummy to her 14-year-old twins, Amelia and Samuel. For Jessica, being a mum is a true honor and one of the most rewarding, inspiring and enlightening experiences she could have ever wished for.
Murphy the cat is at it again. He has gone into a deep sleep on something that is not his—a backpack! Murphy's dream takes him to a day at school.
He finds himself in class and is asked to draw a picture. Angel, a friend he meets, wants to pitch in.What will Murphy do?
About the Author
See Also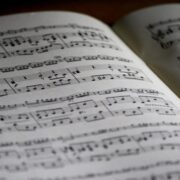 Wendy Moreno is married and is a mother to an amazing son. She is self-employed and runs a successful pet-sitting service. Wendy has combined her two passions in her children's books—cats and daydreaming.
Since she was a child and traveling the world with her military family, Olga wanted to fly airplanes. She went to many different schools and met students from many countries. During college, she did not let the U.S. Army's Reserve Officer Training Corps "No Women Allowed" policy, which stopped women from becoming jet pilots, stop her.
She kept trying. This is her story.
Sergio is a bunny rabbit whose father lives in constant fear for his son's safety and spends long, grueling hours teaching him survival skills for the dangers that a small bunny would encounter in his day. Unfortunately, Sergio's father is unaware that he was preparing his son for the ultimate battle for life and death. Sergio became proficient in his skills, and many times he stared danger in the face, even challenging and outwitting it. Then one day, something that was so hideous, so deadly, spooked Sergio so much that he became afraid of his own shadow.
About the Author
Robbin G. Hanes was born and raised in Richmond County, North Carolina. She is the youngest of eight children. Her career spans from being a nanny for over twelve years to becoming an entrepreneur, making and selling organic confectionery. Her candy was sold in several stores in Charlotte, North Carolina, via the internet. Baking and writing have always been her passion. She also loves reading, gardening, and listening to '60s' music.
Ms. Hanes loves children and animals. She feels that using animals to tell the story of Sergio and his plight would better convey the message that she is trying to impart to children. This story is about intimidation and finding one's inner strength. The only way to win the battle is to begin. The reward is the feeling of euphoria when one succeeds.
The author now resides in Raleigh, North Carolina, with her husband, Andrew. They have two daughters, one son, and four delightful grandchildren.
If you are interested in more titles from Austin Macauley Publishers you can find them on their website here.  Reading is one of the best ways to spend time with your children.  Reading opens up stories and worlds they might not otherwise have the opportunity to experience.  Books are a wonderful gift at any time of the year and will be enjoyed by both the reader and the listener.
You can connect with more authors and books from the Austin Macauley Publishers below:
About Macauley Publishers | Facebook | Twitter | YouTube | Instagram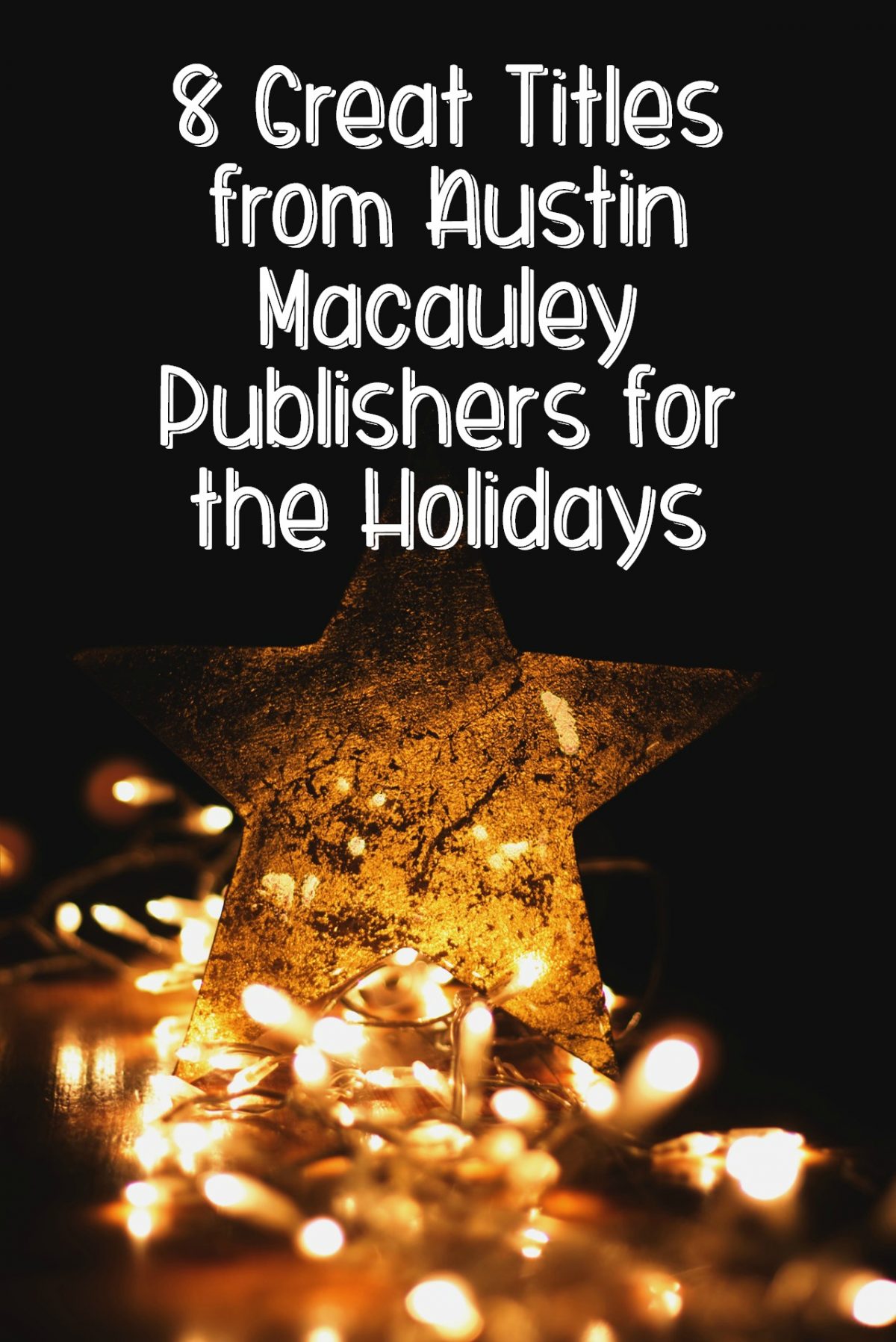 Disclosure: Some of the links in this post are 'affiliate links.' This means if you click on the link and purchase the item, I will receive an affiliate commission.
Becky
Newly middle-aged wife of 1, Mom of 3, Grandma of 2. A professional blogger who has lived in 3 places since losing her home to a house fire in October 2018 with her husband. Becky appreciates being self-employed which has allowed her to work from 'anywhere'. Life is better when you can laugh. As you can tell by her Facebook page where she keeps the humor memes going daily. Becky looks forward to the upcoming new year. It will be fun to see what 2020 holds.